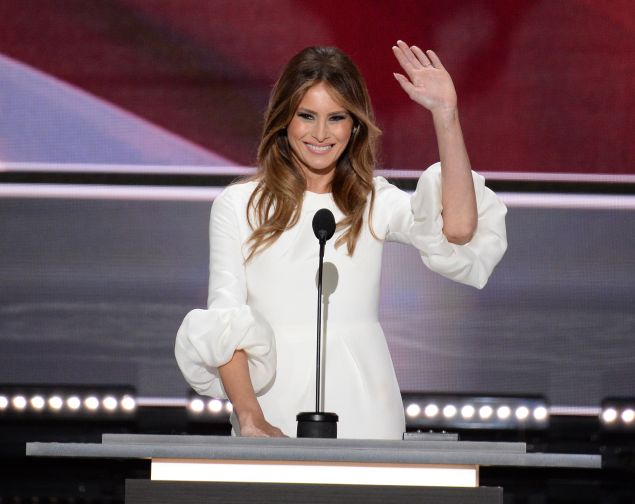 Remember back in November when bemused Clinton backers wept in their ateliers and Parisian designer Sophie Theallet rallied designers to join her in boycotting the new FLOTUS? Well now fashion, the entity, is having a change of heart.
Nicole Miller is the latest American designer to support the idea of dressing the next First Lady, Melania Trump. The designer told the Observer she'd be honored to dress her, "Melania used to come to my atelier for castings and I remember her always having a good attitude. She looks great in clothing and wears things well. I think if the industry is willing to give her a chance she could be great for all of us."
Miller's comments were preceded by those from a series of designers including Tommy Hilfiger, Carolina Herrera, and Diane Von Furstenberg who, given the opportunity, said they would be proud to dress Trump. "Out of respect for the position of the first lady of our United States, I would be honored to be considered to design for any first lady of the United States," designer Thom Browne told WWD, while Theallet's Parisian pleas were largely ignored. Most notably, Marc Jacobs supported the French designer, but he is the most prolific of those who have supported her.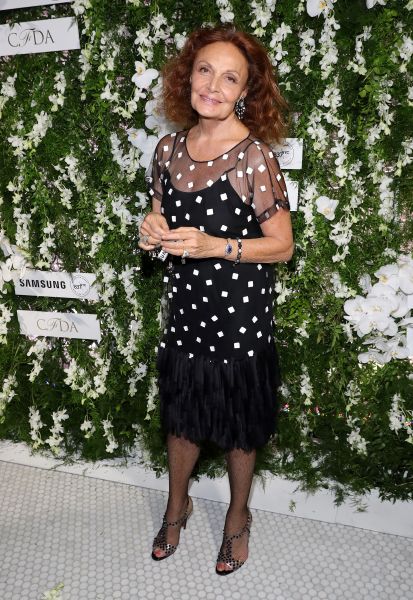 The dramatic turnaround of opinions is surprising but not entirely illogical. Vogue's Anna Wintour is rumored to have visited Trump tower earlier this week, at the POTUS in waiting's request. Rebellion is hard when your business strongly depends on wealthy patrons.
"As a designer you walk a fine line between having the ability to express yourself or alienating your customer base. If you alienate your customer base you have accomplished nothing, no matter how noble your efforts may have been," added Miller.
Parisian star Jean Paul Gaultier summed up the most practical point of view. In a recent interview with the Press Association, quoted in US Magazine, Gaultier weighed in on the knotty issue of fashion versus politics. "If you have to be truly political, there are probably a few people you can dress," he said. "She [Trump] dresses very well by herself, I have nothing bad to say against her, it's not a question of politics." The designer was also asked if he would consider dressing the new FLOTUS. "I don't know who advises her or maybe it's herself, but if she asked me to dress her, why not? Definitely. It's not my objective but why not?"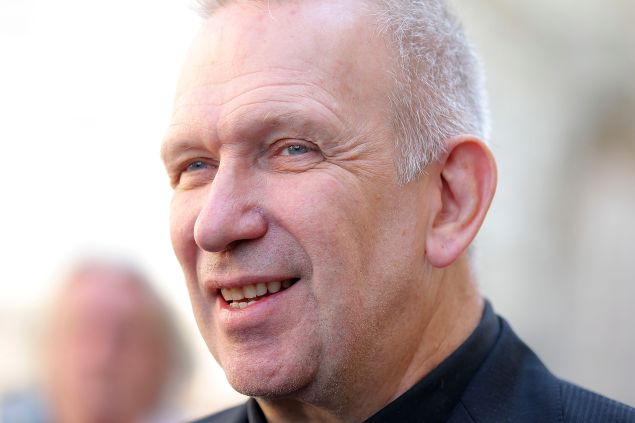 The fabric of social change and cultural activism has long intersected fashion but there's a thin line that ultimately makes or breaks the picture when it comes to politics. Most of us remember the infamous Burkini controversy earlier this year, in France, after designers including Dolce & Gabbana presented a full body swimsuit for Muslim women. Many people found this to be positive, since it provided a platform for inclusiveness of people of all faiths. However, the situation turned sour when Laurence Rossignol, French minister for women's rights, accused the designers of "promoting women's bodies being locked up", to bolster their own finances. What should have been an avenue for women to be able to choose how they want to dress, soon became a political battleground. In this case, the politicians came off far worse in terms of public opinion. The situation hi-lighted the mess politicians can get into when they start weighing in on what women should wear.
"There's been too much equating of 'fashion' and 'the fashion industry' (with politics) in recent discourse." Explained Elizabeth Wilson, professor and author of several books such as Adorned in Dreams and Life in the Post-Modern City. "I think it [fashion] can be political in the sense that designers can decide to use only sustainable materials. But whether or not to work for Melania Trump is less about the garments themselves than their production and conceivable use. So far as I am concerned, the really important political area for fashion is in the environmental damage it causes."
When it comes to female politicians. Hillary Clinton and Theresa May, the current Prime Minister of the United Kingdom have been constantly eyed for their fashion choices alongside their actual policies. As much as the fashion industry supported the idea of the first female President, it actively put the presidential candidate in a stereotypical box, where her clothing occasionally became the focal point instead of her political message. Yet despite all the support, fashion itself wasn't enough to get Mrs Clinton elected – not because it wasn't powerful but because her pant suits and simple, chic look were not what the nation was voting for. The same applies to Trump, where her role as First Lady is outranked by her appearance, subsequently making her a soft target for fashion's few politicos .
"The many disputes and debates about women's self -presentation have shed more heat than light, I feel." Added Wilson: "Mrs Trump is different in as much as she has a visible role to play in which appearance is important but I find the attitude of Americans to the first lady extremely odd and rather backward. There seems to be an expectation that she is wholly subordinated to the role."
Through the treatment of Mrs Trump and Mrs Clinton, the fashion business created classic cases of prejudice. One wonders how an industry that tries so hard to pride itself on inclusiveness can feel okay about alienating a woman based on her husband's political stance.
"It's so vital for [fashion] companies to engage that larger audience," designer Mara Hoffman told us. "If you can't expand the conversation in a non-judgmental, compassionate, and loving space, you run the risk of hurting your company and every person that makes it up. We each have a greater responsibility than ourselves," said the designer, who actively supported Mrs Clinton. 
The fashion industry makes enormous contributions to philanthropical causes, creating a force for social change through the hard work and encouraging generosity of projects like Gucci's Chime For Change and Michael Kors with In Gods Love We Deliver . In terms of raising awareness for the importance of education globally and resources to fight diseases including AIDS and cancer, fashion has led the way. On a national, political level though, the message gets messed up somehow, when designers start declaring who they will and will not dress. Elitism is both friend and foe to fashion, and that's why some arguments may be best left in the atelier.