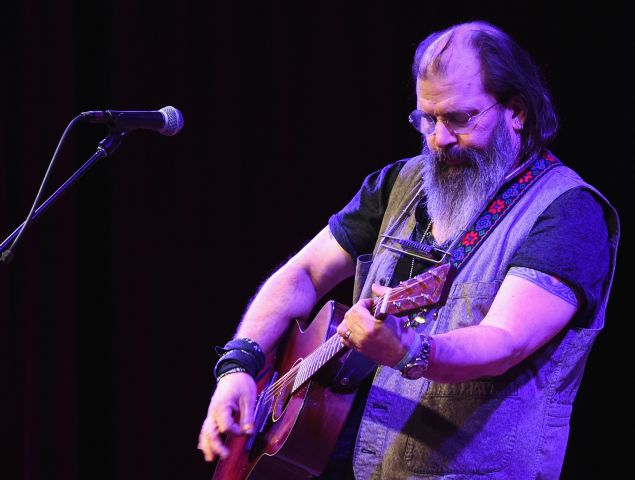 It's a few days after the 58th presidential election, and Steve Earle is in Canada. To be precise, he's in St. John's, Newfoundland, about a 38-hour drive and more than 2,600 miles from Manhattan, his home of the last dozen years. But he hasn't fled to the Eastern tip of Canada's Avalon Peninsula for political reasons: The 61-year-old singer/songwriter is on tour, as he has been for much of the last 40 years in support of his 15 studio albums. Yet there was no escaping American politics, no matter how loudly he played songs from his legendary 1986 Guitar Town album.
"We were on stage when the debacle happened," Earle recounts of the election. "And I was playing CBGB the night Bush was re-elected. This was the same sort of deal—we went onstage thinking everything was alright and came off and found out it wasn't. The show was over, then I stayed up and watched news. We travelled within Canada the day after the election, and it was a shitty travel day, so everything was shitty," he says with a chuckle, before adding somberly, "I'm still in shock."
His tour, celebrating the 30th anniversary of Guitar Town, is wending its way back to New York, where the veteran of seven Farm Aid benefits will perform to raise funds for a cause close to his heart: education for kids with autism. In particular, the Keswell School, where his son John Henry, now 6, is a student.
For his second year, Earle in conjunction with City Winery will host John Henry's Friends benefit concert at Town Hall on December 5 in tribute to his son and to raise funds for Keswell, and this outing has Graham Nash, Shawn Colvin & Steve Earle & The Dukes on board.
Keswell has a 1:1 ratio of student to teacher, and is a 40-hour-per-week, year-round program that follows the Applied Behavior Analysis (ABA) model for autistic kids from 3 to 21. "The school struggles because it's expensive to do what they do. When my little boy was 3 and 4, both of those years the school didn't take in enough tuition to cover the cost of running it, so, money had to come from elsewhere. Last year," he says, thanks to fundraising, and about $55,000 raised by last years' John Henry concert (featuring Jackson Browne), "the school hit break-even for the first time."
Earle allows how even he needs help with tuition at Keswell. "I'm not rich. I make really good money, but I've been married too many times [seven] to be rich!"
[youtube https://www.youtube.com/watch?v=zK5YFk5TFWc?list=PL629271EAF05DFF11&w=560&h=315]
And for those parents who don't make "really good money"?
"There's a federal law that says if your child needs a service that the local school board can't provide that they have to provide the funds for you to put them in a private situation. In most places, that's just words on paper. In New York, the resources actually exist, but because people always want their taxes cut, it's underfunded, and the only way you get that money is to litigate. And there's a whole industry around that…lawyers and advocacy firms that do nothing but this."
John Henry, whose mother is Earle's ex-wife, the singer/songwriter Allison Moorer, has been "non-verbal" since he was 19 months old. "He just stopped talking, after having an unusually large vocabulary for a kid his age." However, Earle adds excitedly, "he said three words in five days recently—for the first time in a long time, and they were in context, so that's kind of a big deal."
Music therapy is often very helpful for children on the spectrum, and Matt Savage, a musician who leads programs for the Keswell students is himself autistic. He'll play piano at the John Henry benefit, and, Earle notes, "he's an amazing player; my guys couldn't even keep up with him!"
Before John Henry stopped speaking, music was important in his young life, and is again now. "He's one of three kids on the planet who can say he got his first drum kit from [The Band drummer, the late] Levon Helm. I had a house in Woodstock, and we were backstage at a [Midnight] Ramble with Levon's kids, and John Henry picked up drumsticks."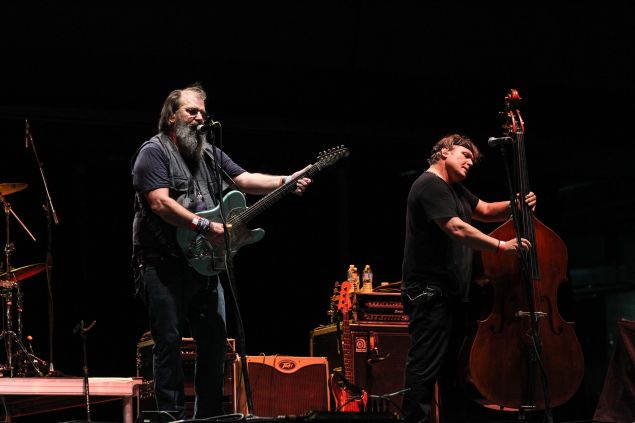 "He's got that mallet grip like I got," observed Helm, and the next day a drum kit showed up on the Earle's doorstep. "When John Henry stopped talking, all the musical stuff went away, but that's come back, and he sees a musical therapist once a week, too. He has certain songs that he likes. His mother texted me one time and said, 'did you put this on John Henry's IPad?' It was a video of some extra material from my [2015] Terraplane record, me sitting on a porch playing a solo version of one of the songs," says Earle.
"His iPad was connected to my cloud and he found it on his own. And he's got his own music that he likes. There's a Will.I.Am track and a Justin Bieber track that he really loves, and he finds that stuff himself." Earle's not sure what in particular might attract John Henry to a song, though he muses, "I think it's the same thing we respond to: it makes him feel good."
Earle's true introduction to autism came the day his son was diagnosed.
Earle was on tour in Australia, playing the Bryon Bay Bluesfest, when Allison called with the news. "I went straight to Stephen Stills, because I'd just seen an HBO special called Autism: The Musical because Stephen and Kristen [Hathaway-Stills] have a son with autism, though he's practically grown now. But Kristen still is the autism tiger mom in L.A."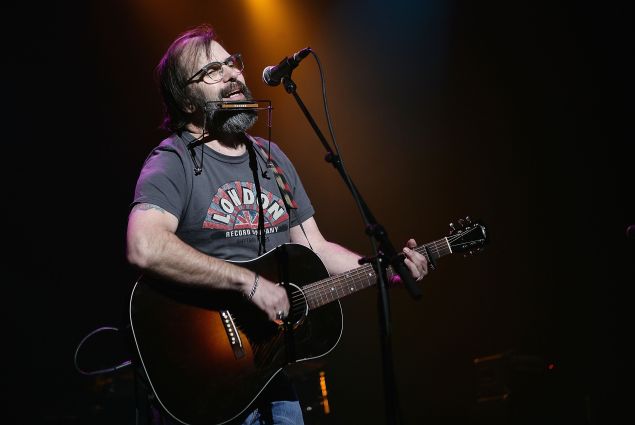 "Stephen gave me Kristen's telephone number and she helped me with what to do next. I still lean on them for information, and they do a benefit for Autism Speaks in L.A. which Shawn Colvin and I've played. You'll probably see Stephen at [the John Henry] benefit eventually," Earle says, "but he wasn't available this year. Last year I asked Jackson Browne; he and I go back and do a lot of this stuff [benefits] together."
In a fortuitous twist of fate, Still's bandmate Nash landed on this year's benefit.
"It was really weird—this year at Byron Bay, the same festival, three years later—Graham Nash happened to be standing there while Jackson and I were talking about the benefit. And Graham said, 'don't forget to call me.' He'd recently moved to New York, so I called him. It's kind of a cool lineup. It's me, Shawn Colvin—we'll probably play together; we made a record together—Graham will do a set and then my band the Dukes will perform Guitar Town in its entirety, from beginning to end."
Additionally, for hardcore Earle fans—or generous donors—special packages are available. There's a five-course dinner paired with five wines—and Earle himself!—at City Winery the night before the Town Hall benefit. VIP tickets and after-party admission and attending the dress rehearsal are other options—all tax-deductible.
Ultimately, Earle has learned that within the "epidemic of autism," every child is different: "They say, 'if you know one kid with autism, you know one kid with autism.' "
Few of the 50 or so Keswell students will attend the benefit, but a lot of parents will show their support. And some day Earle wants John Henry to attend the benefit named after and inspired by him. "He took his first steps in front of a House of Blues, so he's been on the road, been to a lot of shows. However," Earle explains, "he can't come this time: The show's on a school night."