https://www.instagram.com/p/BMdD7v7j_vb/?taken-by=kendalljenner&hl=en
What do Penelope Cruz, Kendall Jenner, Olivia Culpo, Emma Roberts and Karlie Kloss have in common? They're all fans of Wolford's bodysuits. You can go ahead and refer to the design as a one-piece wonder, as these stretchy basics come in about three dozen variations, from a simple turtleneck to a sheer bandeau-look situation. And they can be worn with almost anything: Kloss wears hers under a powder blue trench coat, Culpo pairs hers with a simple pair of leather trousers and a sparkling choker, while Jenner posts about hers on Instagram, covering her exposed bits with strategically placed pizza emojis.
While this is a universally adored style, it is by no means new to the undergarment brand. "When our first bodysuit debuted in 1992, it propelled us into the world of ready-to-wear. It took us from being a wardrobe accessory to a wardrobe essential and the foundation of an entire look," said Brian Lange, Wolford's CEO for the Americas. He said that while there has been a major uptick in bodysuit sales over the past few years, 2000 was a big year for Wolford, as it was when the Colorado bodysuit was introduced.
This best-selling style features a turtleneck on top, a thong on bottom and is lined in cotton, for ultimate comfort. Though it comes with a hefty $250 price tag, it's been heralded as the ultimate layering piece, beloved by countless celebrities and their stylists. According to Lange, it's "the best turtleneck bodysuit in the world," though we think he might be a bit biased. So, we asked Hollywood's most powerful behind-the-scenes masters (stylists, of course) what they thought about Wolford's one pieces.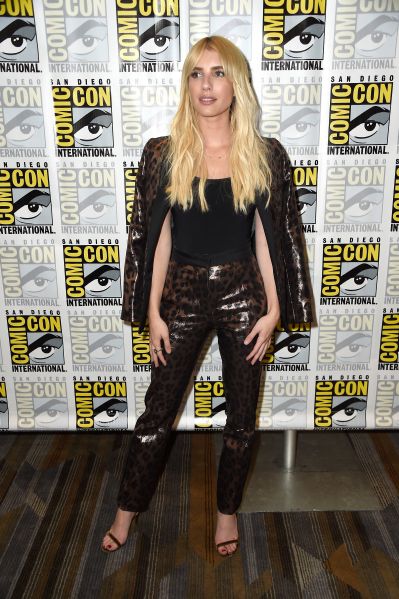 "Bodysuits are so minimal that they allow you to explore with style and create any look you want," Brit and Kara Elkin wrote to the Observer via email. They often dress Emma Roberts in this Wolford basic; at this year's Comic-Con they dressed up the blonde starlet in a metallic Mulberry suit, which was anchored by a black Wolford bodysuit. "They also let you stick [with] your innate style so that you're not a slave to the season. You can take your favorite summer outfit and layer it with any bodysuit as it gets colder—it just always works."
This dynamic duo makes a good point, as each style is made from a super thin fabric, which is easily layered underneath party frocks and slip dresses (or even a big chunky sweater) to keep you looking chic through even the most brutal arctic blasts.
But there's more allure to a bodysuit than just keeping warm. "I think it's a simple approach to dressing anything up," pointed out Karla Welch, whose clients include Katy Perry, Michelle Monaghan, Karlie Kloss and Ruth Negga. "A bodysuit is incredibly elegant, it comes from dancers, so it sort of has a built in concept." While you don't need to nail your pirouettes to wear these styles, perfecting a polished-but-elegant look is nothing to shun. However, in order to really reap the benefits of these body flattering pieces, since they skim the curves so closely, Welch recommends keeping an eye on your waistline. "Make sure the bottoms really accentuate and define your waist; the bodysuit will do the rest," she said.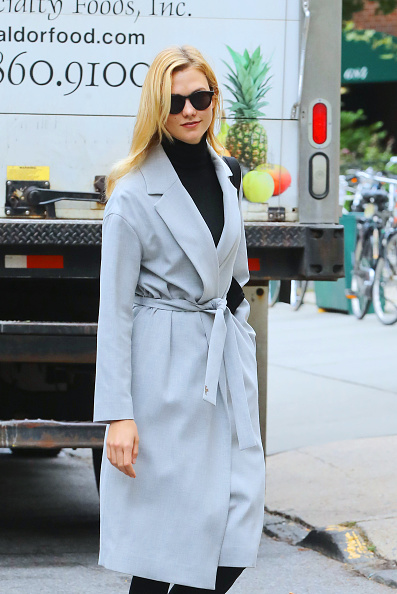 "Although we always love a great t-shirt, a bodysuit exudes such confidence and sex appeal without trying too hard and there's nothing we love more than effortless style," wrote Brit and Kara Elkin. So the next time you reach into your t-shirt pile to get dressed, ask yourself: 'Should I wear a Wolford bodysuit instead?' The answer will probably be 'yes.'