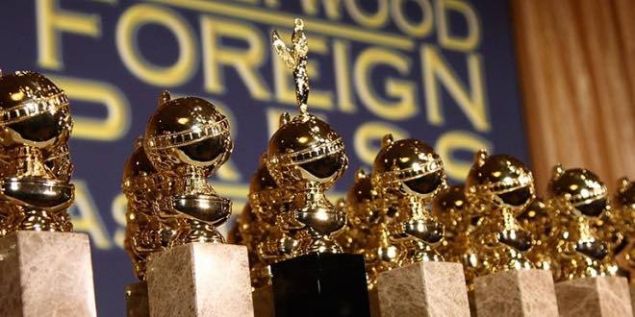 Welcome to the Observer's annual Golden Globes liveblog, where entertainment meets Manchester By the Sea. Join Drew Grant, Vinnie Mancuso and Dana Schwartz as we way weigh in on the nominees, host Jimmy Fallon, and the excruciating attempts by the Hollywood Foreign Press Association to convince us that hey, Mel Gibson deserves shiny, gold awards just like everyone else! Come on, a "La La Land vs Deadpool" showdown is exactly the type of high-stakes drama worth becoming emotionally invested in while we plug our ears and try drown out the noise of the upcoming apocalypse.
So: Let's try to have some fun with this, people! Plus, there's the whole (arbitrarily categorized) television awards to look forward to! If you haven't read our predictions, check them out over here. Hot tip: We're really rooting for The People v. O.J. Simpson, unless you are Vinnie, in which case, good for you, you watched every episode of The Night Of. Here's your medal. Enjoy it.
Viewers at home can join into our convo at any time, so please, hop on in there!
[protected-iframe id="00b5c1e16f93320771d87a3c8fc14fd5-35584880-35147716″ info="//wwwssl.coveritlive.com/embed.html?altcastCode=d819d46438&srcdom=www.coveritlive.com&srcdomsec=wwwssl.coveritlive.com&height=600&entryLoc=top&commentLoc=top&titlePage=off&replayContentOrder=chronological&embedType=stream&titleImage=https%3A%2F%2Fcdnmo.coveritlive.com%2Fmedia%2Favitars%2F201701%2Fphpmcmlpljimmy_fallon_golden.jpg" height="600px" frameborder="0″]