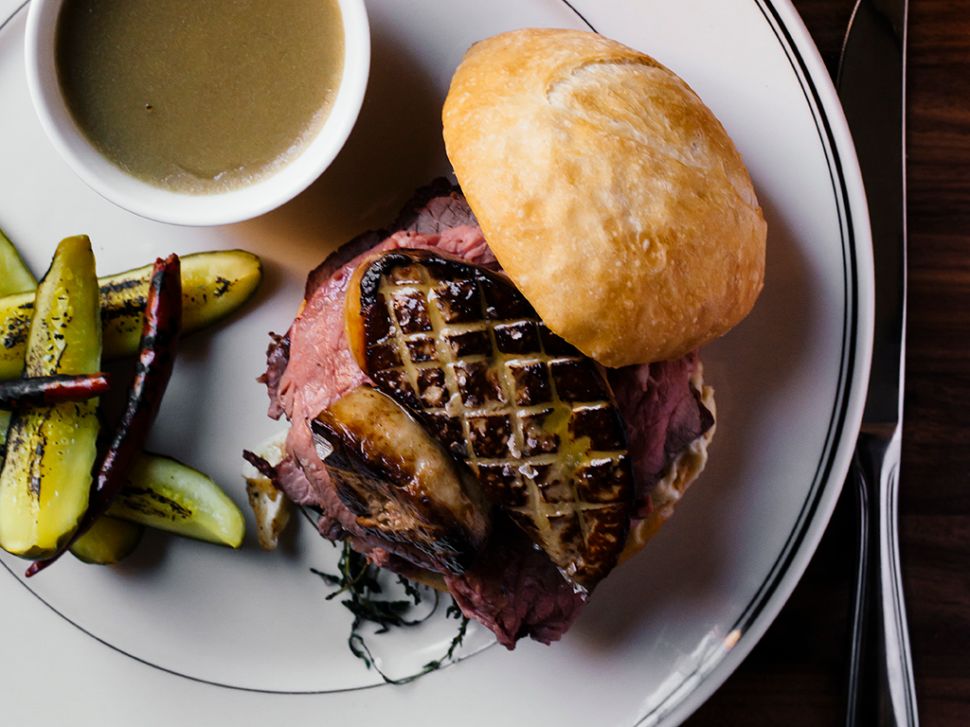 It was a coming of age story late last week when Jacob Hadjigeorgis graduated into the role of true restauranteur. The 32-year-old mastermind behind the rabidly popular Jacob's Pickles on the Upper West Side, where wait times for brunch can reach up to 4 hours, is upping the ante with Maison Pickle at 2315 Broadway. The restaurant concept is a slightly elevated, and further specialized 150 seat eatery just two blocks away from Jacob's Pickles, and is the first addition to the newly-established, and aptly named, Pickle Hospitality Group.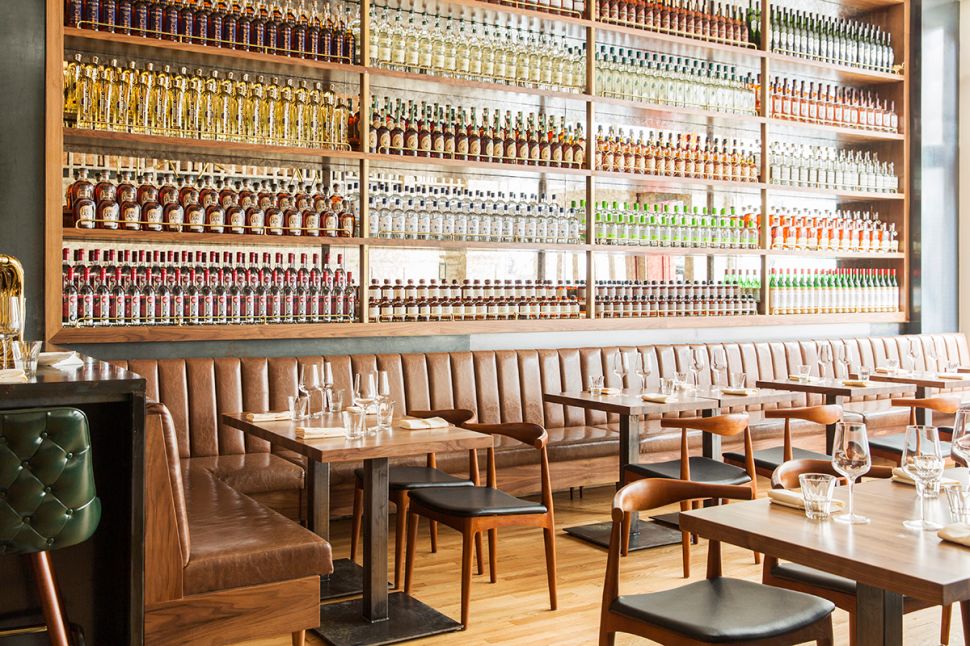 The driving force behind the menu is Hadjigeorgis's vision to bring back, and luxe-up, lunch counter classics. At Maison Pickle, there are, in fact, no pickles in the literal sense, but rather nods to the pickling of just about anything. Instead, a range of five French Dip sandwich variations serve as the signature anchor, and all come paired with a set of pickled peppers.
The undisputed standout is the $37 "Royale" French Dip. It includes a sliced beef base, accompanied with a generous hunk of Hudson Valley foie gras on a house baked French roll. As any dip sandwich calls for, a bowl of pan-scraped au jus is included on the side. If this all sounds too meat-y, other crowd favorites include lunch counter treats like deviled eggs, seafood stuffed mushrooms, and a patty melt with a side of waistline-be-damed Maison sauce.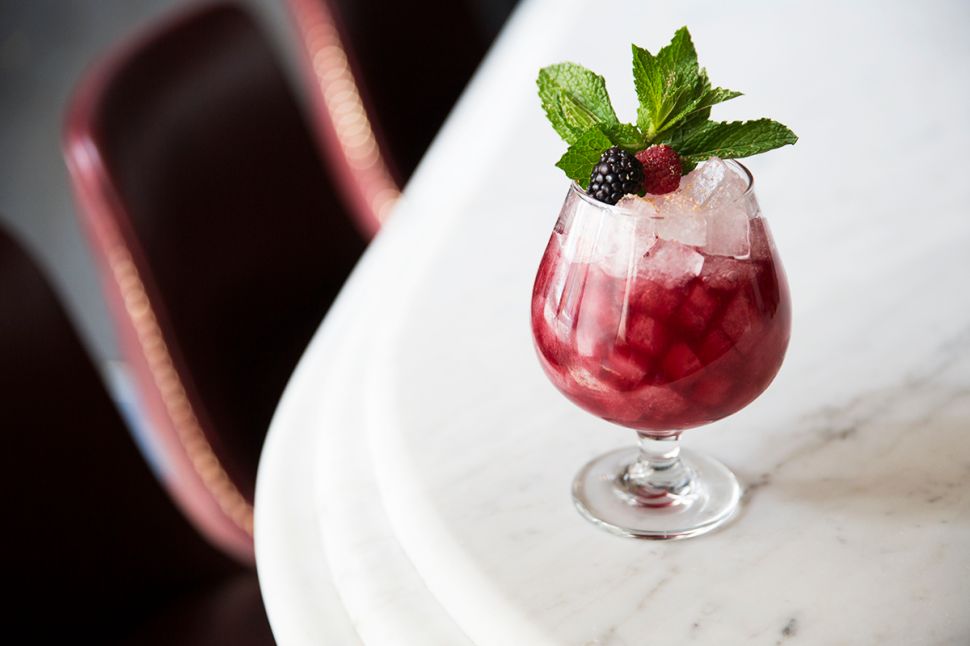 Before you dive into food selections though, make sure to flip the menu over. There, you'll discover what I feel is most unique about Maison Pickle: Vintage beers. It's the pet project of Hadjigeorgis who barrel ages the beer himself in the restaurant's cellar. The former lawyer and Queens, New York-native found his penchant for luxury brews when he purchased a $40 bottle of Brooklyn Brewery Black Ops on a first date with his now-wife.
Appropriately, the crown jewel of Maison Pickle's selection is a $110 bottle of Alagash in Curieux. "Our aged beers are meant to be an exploration. Beer is a living thing and we love to study how it matures," Hadjigeorgis said as we took our first taste alongside bar manager, Holdin Wittich, who had not yet been given the chance to try the precious vintage. "My wife and I fell in love over this beer."