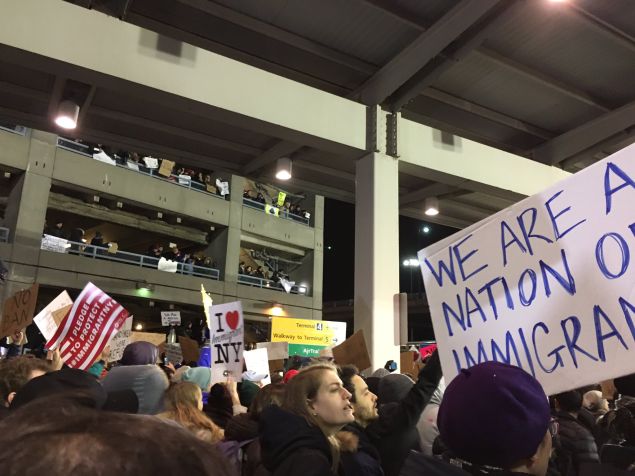 Within 24 hours of President Donald Trump signing an executive order barring travel from seven Muslim-majority countries, the Council on American-Islamic Relations announced plans to file a federal lawsuit on behalf of more than 20 individuals to challenge it, thousands of protesters thronged John F. Kennedy Airport in protest and a federal judge granted the American Civil Liberties Union and National Immigration Law Center's request for a stay against the administration's efforts to deport individuals in transit at the time the White House fiat went into effect.
But all that looks to have been just a warm-up. Elected officials, activists, advocates and university students have a number of actions planned for this week to decry the president's policy dictates targeting Muslims and undocumented immigrants, as well as to provide support and guidance to impacted people.
TODAY: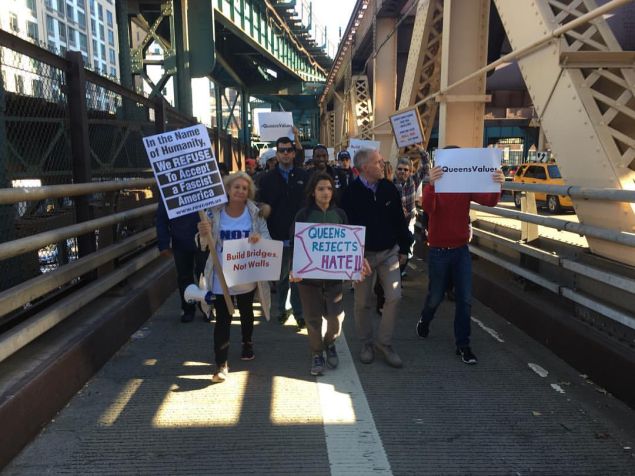 Queens Rally Against Hate
Queens Councilman James Van Bramer is holding a rally against hate at 1 pm at the Museum of Moving Image—which has an ongoing livestream of an installation entitled "HE WILL NOT DIVIDE US," created by actor Shia LeBeouf. Van Bramer announced aim is to uphold  Queens values of inclusivity, diversity, and love. Following the presidential election, Van Bramer led a protest to demonstrate that Trump may be from Queens but his divisive rhetoric toward minorities does not represent "Queens values."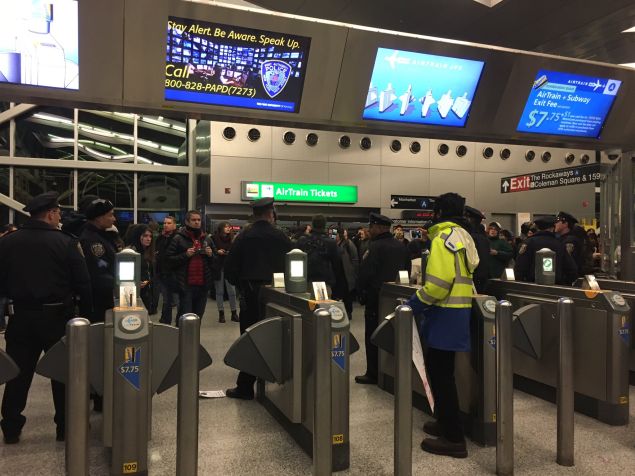 Anti-Muslim Ban Emergency March 
The New York Immigration Coalition—which recently hosted a Jummah Prayer and interfaith action for Muslims and immigrants—and Make the Road New York are holding an emergency march at the west side of the Castle Clinton National Monument in Battery Park near the Statue of Liberty Viewpoint at 2 pm. They will then march to the offices of Customs and Border Patrol.
Co-sponsors of the march also include Desis Rising Up & Moving, MPower Change, African Communities Together, the National Immigration Law Center, 32BJ SEIU, New York City Anti-Violence Project, Jews for Racial Economic Justice, CultureStrike and the New York Civil Liberties Union. Sen. Kirsten Gillibrand announced this morning that she cancelled her own 1:45 p.m. press conference so that she could attend this rally instead.
Brooklyn Emergency Meeting 
Brooklyn Congresswoman Yvette Clarke—who was among the congressional lawmakers who skipped Trump's inauguration—is holding an emergency meeting to inform residents about Trump's Muslim travel ban and what to do next at 6 pm at 1107 Coney Island Avenue in Brooklyn.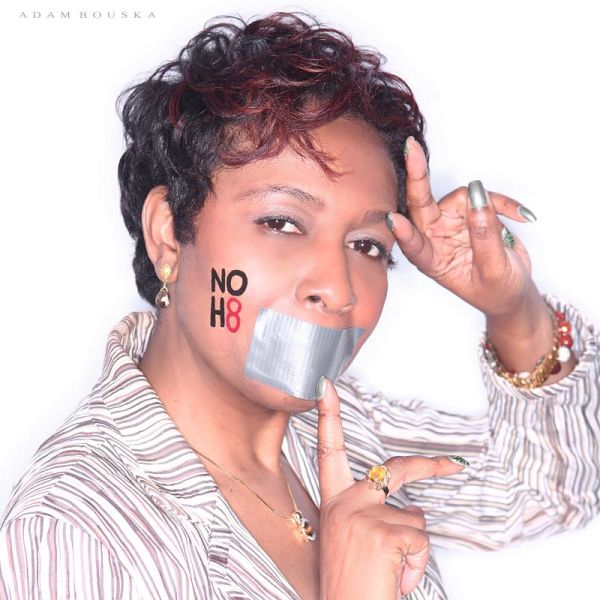 #ResistTrumpTuesdays Emergency Call 
MoveOn.org is holding its second emergency call with the Working Families Party and People's Action today at 8 pm to discuss its plan for its next #ResistTrumpTuesdays, which is taking place on January 31 outside members of Congress' district offices. The groups held the first such call following the Women's March on Washington.
MONDAY
Grad Workers Emergency Meeting 
The GWC-UAW Local 2110 Graduate Workers of Columbia is hosting an emergency meeting at 12 pm for Columbia University students who think they may be affected by Trump's executive actions. The location has not yet been announced. At the meeting, participants will share experiences and concerns and discuss ideas about how their school's administration can provide support to affected students.
University Rally to Support Muslim Community 
The "Columbia University Rally Against Anti-Muslim Racism," hosted by International Students' Working Group of the GWC-UAW, will take place at the university's Low Steps at 5 pm. The protest will assail discrimination and ask Columbia University's administration to pledge to support concerned students and employees. The group also aims to express solidarity with all other communities affected by Trump's actions.
Rally Against Hate
Councilwoman Rosie Mendez will be leading a Lower East Side "Rally Against Hate" hate at 6:30 p.m. in Tompkins Square Park. The rally, which is calling for equal human rights for everyone, will gather at the former Bandshell near East 7th Street.
Public Advocate Letitia James; Manhattan Borough President Gale Brewer; District Leader Carlina Rivera, who is running for Mendez's seat; District Leader Anthony Feliciano; Jamila Hammami, director of the Queer Detainee Empowerment Project; the Urban Justice Center; and faith leaders from the Islamic Council of America and Congregation Beit Simchat Torah, will also be participating in the rally.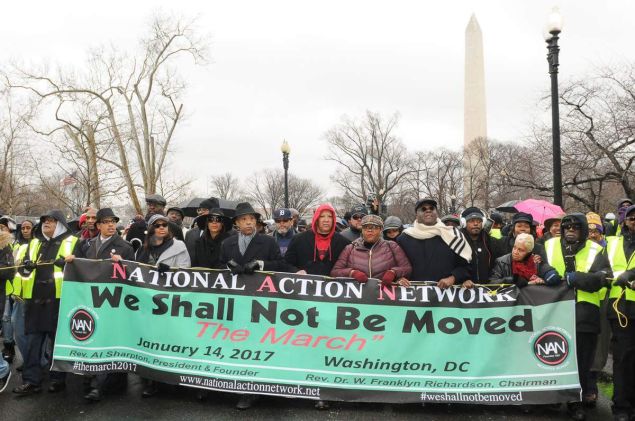 Youth on Next Steps in the Trump Era 
Rev. Al Sharpton's National Action Network Youth Huddle is having a community open forum at 7 pm at the NAN House of Justice in Harlem with a panel of activists, community leaders and elected officials to discuss their 2017 agenda. The forum, the first NAN Youth Huddle of the year, is looking to explore next steps in the Trump era after marching and rallying. Kirsten John Foy, NAN's Northeast regional director, will be among the speakers.
TUESDAY
A Shove to Schumer 
The "What the Fuck, Chuck?" rally will take place on Tuesday at 6 pm at Senate Minority Leader Charles Schumer's home near Grand Army Plaza in Park Slope, Brooklyn. Demonstrators intend to vent against Schumer for voting in favor of all of Trump's nominees so far. They demand Schumer stand up for liberal issues like expanding healthcare, immigrant rights, access to birth control and abortion, LGBTQ rights, environmental concerns and labor laws. And, the rally notwithstanding, say they intend to keep the chants G-rated so that families can participate as well.
WEDNESDAY
World Hijab Day
World Hijab Day will take place at 12 pm at City Hall for a day of solidarity with Muslim women worldwide and in recognition of millions of Muslim who choose to wear the traditional head covering. The celebration, which started in February 2013, focuses on fighting bigotry, discrimination and stereotyping toward Muslim women. Southeast Queens and South Asian activist Mazeda Uddin is one of the organizers of the New York City event.
March for Muslims and Allies
The "No Ban No Wall! March for Muslims and Allies!," co-sponsored by Syria Solidarity New York City and Committee in Solidarity with the People of Syria, is scheduled for at 5 pm in Foley Square. The march aims to protest Trump's actions targeting Muslims, refugees and immigrants. They will march to the Jacob Javits Federal Building at where the U.S. Department of Homeland Security has its New York City office.
THURSDAY
Protest at Uber's Headquarters
The New York Taxi Alliance is hosting a protest at Uber's headquarters at 3100 47th Avenue in Long Island City, Queens at 5 pm, one day before Uber CEO Travis Kalanick is scheduled to meet with Trump as part of his advisory council. The protest aims to hold Uber accountable for what it claims is the company's complicity with Trump's controversial policies as well as impoverishing workers. They argue that gig economy corporations such as Uber and Lyft are upending labor standards for which workers have spent centuries fighting.
Sponsors include 32BJ SEIU, ALIGN New York, Black Lives Matter Greater New York, Center for Popular Democracy, Desis Rising Up & Moving, Labor for Palestine, Make the Road New York, Muslim Democratic Club, National Lawyers Guild Labor and Employment Law Committee, New York Communities for Change, New York Immigration Fund, New York Immigration Coalition, New York Progressive Action Committee, New York Taxi Workers Alliance, New York Worker Center Federation, New York Working Families Party and Strong Economy for All.
Yemeni Business Shutdown and Rally
Yemeni business owners across the five boroughs will close 1,000 stores from 12 pm to 8 pm in response to Trump's Muslim travel ban in an effort to demonstrate the key role the grocers and their families play in New York's economic and social fabric. Grocery store owners plan to spend the time with their families and loved ones to support one another.
They will hold a rally at Brooklyn Borough Hall at 209 Joralemon St. at 5:15 pm in the back of the building facing plaza where some merchants will share the effect the ban has had on them and their families. The program will start with the Muslim call for prayer and a public sundown prayer by Muslim rally participants.
This story has been updated to include Councilwoman Rosie Mendez's rally on Monday as well as the Yemeni business shutdown and rally and the protest against Uber on Thursday.