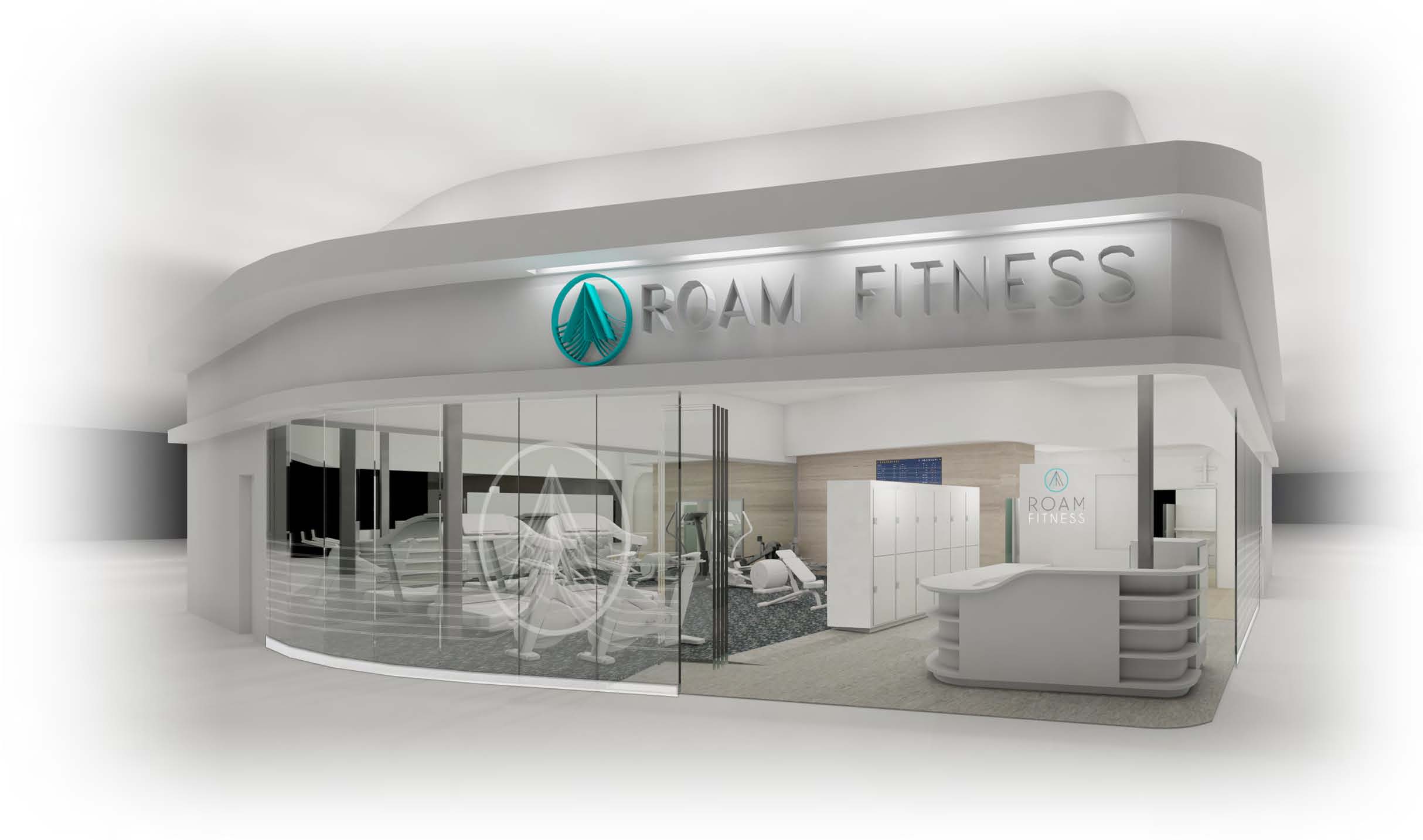 The first ROAM Fitness facility, a luxury airport gym targeted at millennials is opening at the Baltimore–Washington International Airport—and they have major expansion plans already.
While most travelers would rather sit at the gate, chomping on candy while flipping through a particularly scandalous magazine tabloid, it seems others are far too eager to maintain their workout routines, even while in an overcrowded airport. For those who fall into the latter camp, ROAM Fitness places their gyms directly behind the security gate.
Co-founders Cynthia Sandall and Ty Manegold created a membership program for frequent flyers. Users can spend $40 for a day pass, $175 for a monthly pass and $600 for a yearly pass. The facility will have Technogym cardio equipment, a rower, free weights and yoga props. And don't worry, you won't have to sit through a flight in a pool of your own sweat; the gym is equipped with showers, towels and Malin+Goetz products. 
You won't have to worry about toting sweaty gear around, either. ROAM members will have access to Lululemon clothing they can rent for free or purchase while vacuum sealed bags are provided for those who bring their own athleisure garb. "We created the rental program because we didn't want travelers to worry about whether or not they had their workout gear in their carry-on," Sandall told the Observer. ROAM spoke to hotels offering rental workout clothing to find out if it was a service people actually wanted and surveyed 500 people. They found 37 percent of their target market, millennials, already use their hotel gym and travel with fitness gear. "When people first think about gym clothes rentals, some have an 'ick factor' but when they learn that it is Lululemon apparel, that aversion drastically decreases," Sandall admitted, referring to the anti-bacterial property of its silverescent technology.
"All rental clothing is professionally washed and re-packaged between each and every use, making it feel fresh and new for the next customer, just like the linens and towels at your favorite top-tier hotel. The only items we don't rent are underwear and socks, albeit the women's rental outfits do come with a lululemon sports bra," Manegold said. While junk food and magazines might be a more indulgent travel routine, millennials will certainly be tempted to hit the gym when it offers a respite from Subway sandwiches and fights over charging stations.
Keep your eyes peeled for ROAM Fitness to pop up in airports in Toronto, Montreal, Vancouver, and Dublin. However, don't hold your breath; the security clearance for opening up this type of operation tends to take some time.