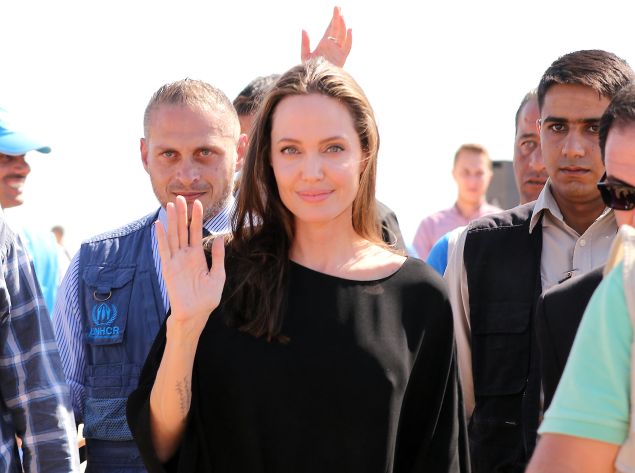 Expect to see a lot more of Angelina Jolie in the near future. Well, at least a lot more of her face, as the actress has just signed on as the "icon" for Guerlain's newest scent, Mon Guerlain.
Don't assume that this is just a pay day for Jolie. The dedicated humanitarian will be using this new job as a way to further her charitable endeavors; according to Guerlain, Jolie has donated her entire paycheck from this project to charity. There are no further details on which organizations received the funds or how much they received, but it was likely a sizable chunk of money.
This Guerlain campaign marks Jolie's first major project since announcing her split with husband Brad Pitt, in September 2016. Her deal with Guerlain was actually finalized in 2015, while Jolie was directing First They Killed My Father in Cambodia. However, you'll still have to wait until March to get a whiff of this new scent.
According to a press release on the scent, Guerlain's Master Perfumer Thierry Wasser was inspired wholly by Jolie. It includes "notes of a woman," which apparently translates into "the choices, emotions and dreams that embody modern femininity." Guerlain, a French beauty brand that dates back to 1828, did contain a touch of the past, as they wanted this fragrance to incorporate a nod to Jolie's memory of her mother wearing Guerlain powder.
Finally, now we will know what an actress-turned-humanitarian really smells like.