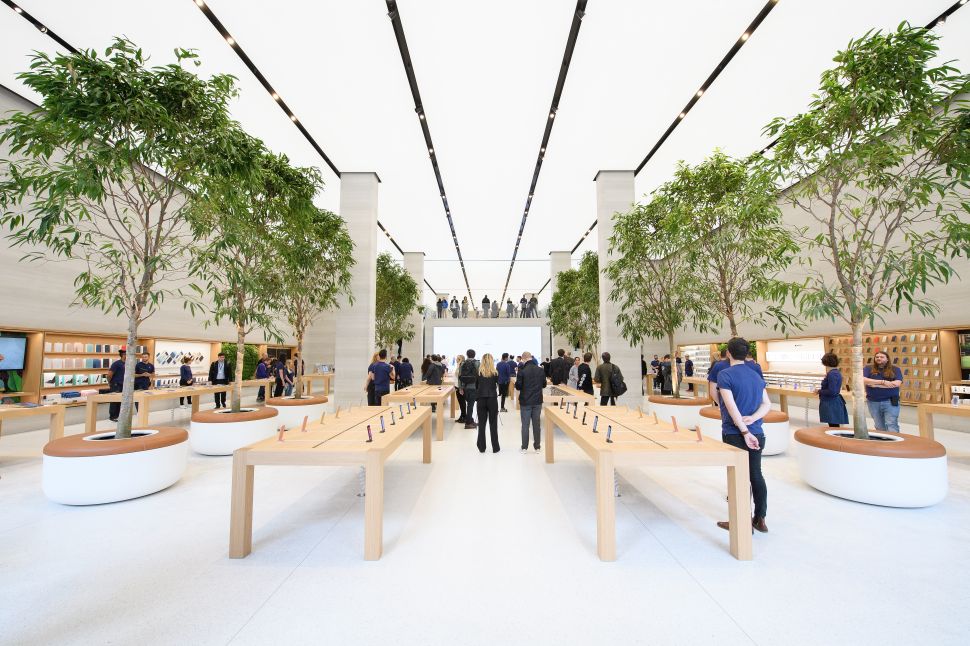 Apple's retail stores recently began selling Sonos' wireless multi-room speakers. With all due respect to the folks in Cupertino, they have it backwards. Apple shouldn't sell Sonos; it should buy it.
Here in Silicon Valley, speculating on who should acquire whom is a favorite parlor game. Google should buy Twitter! Oracle should buy Salesforce! Occasionally, the speculation—Microsoft should buy LinkedIn!—even comes true.
In the case of Sonos and Apple, each has something the other needs to position itself for the future. Apple needs an in-the-home base for Siri, its voice-activated intelligent assistant; Sonos has an installed base of smart devices that need to be made even smarter.
The catalyst is the new category of gadgets pioneered by Amazon's Echo and Google Home. Like Sonos, they connect to and play music from streaming services such as Spotify and Pandora. But they also incorporate voice recognition, and the real aim for each is to establish itself as the central in-home hub for controlling smart devices, summoning pizzas and Ubers, shopping, and a myriad other online services.
If they succeed, both Apple and Sonos risk being left behind, albeit for different reasons.
Ironically in light of subsequent developments, Apple was early to realize the potential importance of voice-recognition technology. Back in 2010, it snapped up fledgling app-maker Siri Inc., killed plans to create Blackberry and Android versions of the software, and instead baked it into the iPhone 4s that was released the following year. Siri was eventually joined by similar services from Apple competitors, most notably Microsoft's Cortana and what's now known as Google Assistant, the brain behind Google Home.
Over the last five years, Apple has added Siri to iPads, Apple TVs, Macs and the Apple Watch. On iPhones, iPads and the watch, Siri—like the Echo and Google Home—is always listening for its wake phrase ("Hey, Siri") to spring into action. But having it on such personal devices imposes a couple of important limitations.
It is more of a hassle to extract a phone from pocket or purse, as opposed to simply speaking out loud to a centrally located device with powerful-enough microphones to pick up a command from a couple rooms away. In addition, personal devices are by definition personal, while a standalone device can be utilized by anyone in the family.
Apple, like everyone else, was taken by surprise when the Echo and its intelligent-assistant software, Alexa, emerged as a consumer hit. While Apple needs to figure out how to address the need Amazon identified, it doesn't have to panic: the market for connected hubs is still in its infancy. Sure, Amazon has sold an estimated seven million or more Echoes in two years, but Apple sells that many iPhones (at considerably higher prices) every two weeks.
For Sonos, though, the situation is considerably more urgent: it risks becoming collateral damage as its single-purpose music system comes up against the far more versatile Amazon and Google devices.
The Santa Barbara, California-based company had sales in 2015 of about $1 billion, but it has since come under pressure from Amazon. It laid off staff last year, and co-founder John MacFarlane announced his resignation as CEO earlier this month. "I tried Echo in the beginning and wrote it off," he told The New York Times. "I had too many distractions at that time. I wasn't playing at the level I should have been playing at, in all frankness."
For now, Sonos still has a wide lead in the sound-quality department. Even its entry-level Play:1 speaker ($199) is worlds better than either the Echo ($180) or Google Home ($129). But there's nothing to keep Amazon or Google from building better sound quality into their offerings, and/or partnering with Sonos competitors such as Bose. Google Home, for one, has already duplicated one of Sonos's key features: the ability to group and synchronize multiple speakers to play the same music throughout the house.
Sonos is now scrambling to position itself in the new voice-controlled world, including announcing a partnership with Amazon to allow Echo users to control their Sonos systems. If Apple really were to buy the company, that partnership would surely be quickly consigned to the same fate as Siri for BlackBerry.
For Apple, owning Sonos wouldn't be much of a stretch. The two companies share a go-it-alone, we'll-do-it-our-way corporate culture. They also appeal to a similar demographic and, as CEO Tim Cook has observed, "Music runs deep in Apple's DNA," going back to the original iPod and iTunes Store. Though long forgotten, the company even made its own speaker for a while. And of course, it already owns headphone-maker Beats. Sonos would fit right in.
So will it happen? Probably not. Apple may simply decide to come out with its own Echo competitor, though just playing "me too" is generally not how it likes to do things. And privately held Sonos has given no public indication that it's interested in selling itself.
But should it happen? It makes all kinds of sense.
Rich Jaroslovsky is an Observer technology columnist and vice president of SmartNewsInc. Reach him at richj@observer.com or @RichJaro on Twitter.