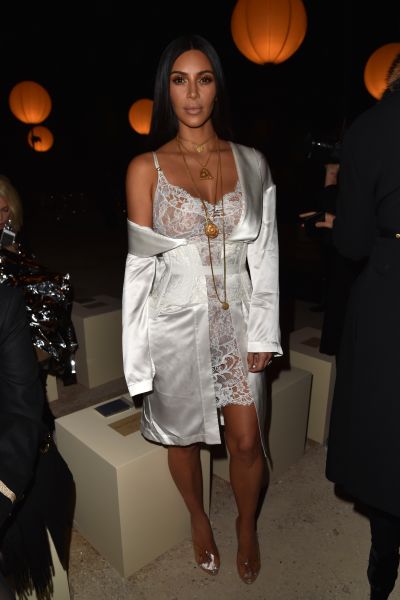 Start your weekend informed with a dispatch on the top fashion news of the moment…
Lucky 17: Not one, but 17 people have been arrested in Paris, over the Kim Kardashian burglary that took place this past October. The arrests include Kardashian's driver, who is suspected to have played a part in the high profile heist. And according to WWD, 10 of those individuals will be charged for their roles. via Vogue UK.
Traveling show: Last season they were in Rio, but now Louis Vuitton has moved on to Japan, to show its Cruise 2018 collection on May 14 of this year. The brand's creative director, Nicolas Ghesquière, recently cast an anime character in an ad campaign, so his adoration for the land of the rising sun doesn't come as much of a surprise. via Dazed Digital.
That's settled: The lawsuit that Carolina Herrera filed against Oscar de la Renta, with a focus on designer Laura Kim has been resolved. Herrera was concerned that Kim overstepped a non-compete clause, when she left her brand to join de la Renta as creative designer. Though details of the settlement haven't been revealed, Kim has been cleared to continue working at her new role. via Refinery29.
Socialite couture: On January 25, Azzaro will debut a range in collaboration with haute society. The brand has tapped socialites Bianca Brandolini and Eugénie Niarchos to design a spring line, based heavily on its archives, to debut at Couture week in Paris. Expect many party frocks, for galas of all calibers. via WWD.  
Lens dreams: For the time being, Hedi Slimane is leaving fashion design behind for a career in photography. The former Saint Laurent creative director has stayed out of the spotlight since March 2016 when he left the company, but he's since resurfaced to photograph a portfolio for V Magazine. Titled "Hedi Slimane's New York Diary," the photos feature young writers, musicians and artists trying to make it big in the Big Apple. via Harper's Bazaar.