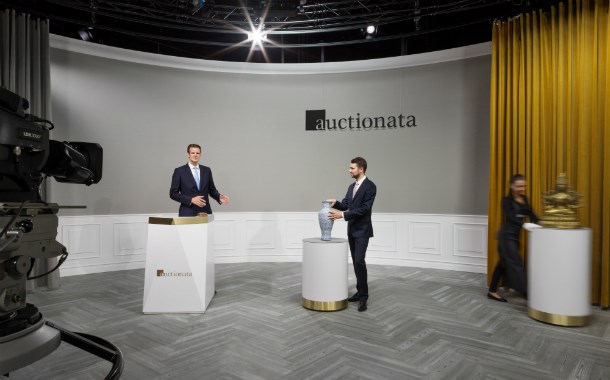 Paddle8, the online auction house that merged with now-embattled competitor Auctionata last May, has secured an investor to buy it out for an undisclosed amount, while its parent company Auctionata AG has filed for preliminary insolvency, representatives for both firms confirmed today.
The filing will enable the restructuring of assets, Auctionata said in a statement to the Observer, presumably including the spin off of Paddle8, and it is mulling a "leaner structure" for Auctionata, going forward, that will allow it to continue to operate.
"The parent company is in several active conversations with promising investors to recapitalize, fund Auctionata's strategic development, and further develop its powerful technology platform for professional consigner partners and traditional auction houses," the statement said. The Berlin-based e-auctioneer is privately held, but investors include the Hearst Corporation and LVMH CEO Bernard Arnault.
The majority sponsor buying out Paddle8, whose identity was not disclosed, has reached an agreement in principle to secure the management team and to acquire the assets of the U.K. firm Value My Stuff, an online valuation tool acquired by Auctionata in 2015, according to a statement from Paddle8.
The announcement comes after Auctionata struggled to close what it insisted was a forthcoming round of five figures in funding. In the meantime, reports in Europe allege the company has not made payroll since December.
The merged companies' struggles may at least partially originate from an investigation by an independent accounting firm into former CEO Alexander Zacke and his wife's alleged use of pseudonyms to bid in auctions run by Auctionata. Such a practice would breach auction house rules in Germany.
A former Auctionata staffer who asked not to be identified told the Observer that this and other improprieties had led the firm to shed staff in the past. An Auctionata representative declined to comment on the alleged improprieties.
In 2015, Auctionata laid off 130 individuals, even though it had just secured $45 million in series C funding, according to reports.
A representative for Paddle8 could not confirm when the deal to spin off the new company would close. Their statement added that the transaction is still subject to legal approval.
"The next chapter for an independent Paddle8 will be an exciting one, and we look forward to working closely with our new partners to grow our key categories, as well as to execute on expansion and new opportunities," the statement said. "We are thrilled with the opportunity to further expand our brand and business."
Auctionata, for its part, said it will continue auctions for now and assures consignors that merchandise is held in "a warehouse in a separate estate" where they maintain ownership and that any proceeds from forthcoming sales will go into escrow.