Hope and change. With those words, eight years ago, America ushered in a remarkable period in our history. Barack Obama, a black man, won the presidency in a country where slavery and racism were incorporated into the nation's Constitution and social fabric. That a man of mixed race and mixed religion who grew up in a single-parent household could be elected, re-elected, and serve ably and honorably, reflects greatness not only in the individual, but in a society that has come a very long way.
We have had disagreements with President Obama's policies and politics. But upon reflection: he comported himself beyond reproach. There was never a hint of personal scandal. As a role model–as a father, as a man, as the elected head-of-state–he acted with conviction, with honesty, with compassion, and with intelligence. (How can you not admire a man who invites his mother-in-law to live with him for eight years?)
The Obama record is mixed, as are all presidential legacies. The toughest for history to sort out will be his foreign policy. Voters elected President Obama, in part, to end the wars in Afghanistan and Iraq. While the number of American soldiers who died in combat has plummeted while he served as Commander-in-Chief, he made a fundamental strategic error in announcing a date-certain for removal of American Forces from Iraq. Was the rise of ISIS the inevitable consequence of religious and sectarian rifts in a region long held together by a ruthless dictator's harsh rule? Probably. Was ISIS's ability to establish a murderous caliphate in the region the result of Mr. Obama's insistence, according to one his aides, on "leading from behind?" The answer to that is probably yes as well.
Mr. Obama's mistakes in the Middle East are legion: from cheering on the Arab Spring, abandoning our longtime allies and embracing the Muslim Brotherhood (the most dangerous of fraternal organizations); to publicly declaring a red line in Syria and then slinking away when the murderous dictator Bashar al Assad brazenly crossed it; to believing in the good will of Iran's Ayatollahs only to see the nuclear deal the President heralded repeatedly ignored and the Revolutionary Guard become even more treacherous; to publicly snubbing Israel, our only true friend in the region. We suspect history will not be kind to the Obama Administration with respect to the region.
Elsewhere in the world, some of the Administration's initiatives deserve praise. The "pivot to the Pacific" was strategically important and the re-establishment of warm relations with India, the world's largest democracy, is forward thinking and good for both countries and the world.
Domestically, Obama's policies were more muscular, more focused. The President's willingness to govern via executive orders–"I've got a pen…and I've got a telephone"–reflected his inability to get the opposition to cross the aisle; or his own unwillingness to compromise. As a result, many of the President's initiatives –particularly relating to the environment and immigration–are likely to be reversed upon the inauguration of President Donald Trump.
But some initiatives did find Congressional support, and the Obama legacy will certainly trumpet Obamacare. For all its fault–and there are many that will inevitably be addressed in the first days of the new administration–Obamacare provided health insurance to an estimated 24 million people who otherwise could not get coverage. The Affordable Care Act embodies family values, enabling children under 26 to remain on their parents' policies. The legislation also prevented insurers from withholding coverage for vulnerable Americans with pre-existing conditions, unquestionably saving many lives.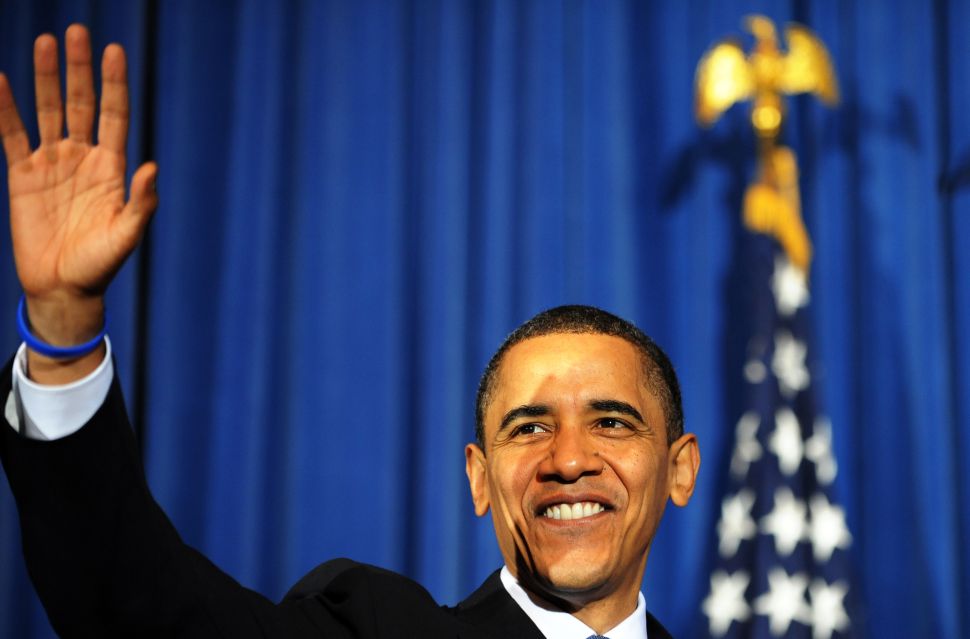 On the financial front, Dodd-Frank's 22,000 pages of regulations have not yet been digested, much less assessed, but the car industry bail-out proved a clear success. Ultimately, the nation's recovery from the recession–whether or not slower or smaller than previous recoveries as alleged–worked.
When candidate Obama ran in 2008, he opposed gay marriage. But as President he keenly sensed the tidal shift in Americans' attitudes and altered his own position as well. His two able appointments to the Supreme Court–Sonya Sotomayor and Elena Kagan–helped ensure that sea change was permanent.
We were pleased to note that student achievement in reading and math scores–begun under George W. Bush's No Child Left Behind–continued to improve. And we were happy when the Obama Administration revealed real support of charter schools.
What has surprised and disappointed us perhaps more than anything–at least domestically–was the deterioration of race relations. We had hoped that the first black President would have had some special ability to heal the nation's racial rifts. Sadly, he did not. Similarly, the level of intolerance on college campuses–coupled with trigger warnings, micro-aggressions, and the need for "safe spaces"–has been fueled by Obama's Department of Education.
When we ask Obama supporters to speak about his legacy, they tend to wax rhapsodically. And when we question political adversaries, the vehemence of their opposition can be startling. That is the nature of democracy today.
We do not believe that the election of Donald Trump was simply a repudiation of Barack Obama (or, for that matter, just of Hillary Clinton). America is a big, complex, and diverse place. As this past election made clear, outcomes can be unpredictable, and future paths uncharted. But one thing is evident: this is a nation steeped in decency and challenges, contradictions and opportunity. It is a certainly a nation of change, and always of hope. We thank Barack Obama for his service and for showing us how to bring out the best in ourselves.
Godspeed, Mister President.