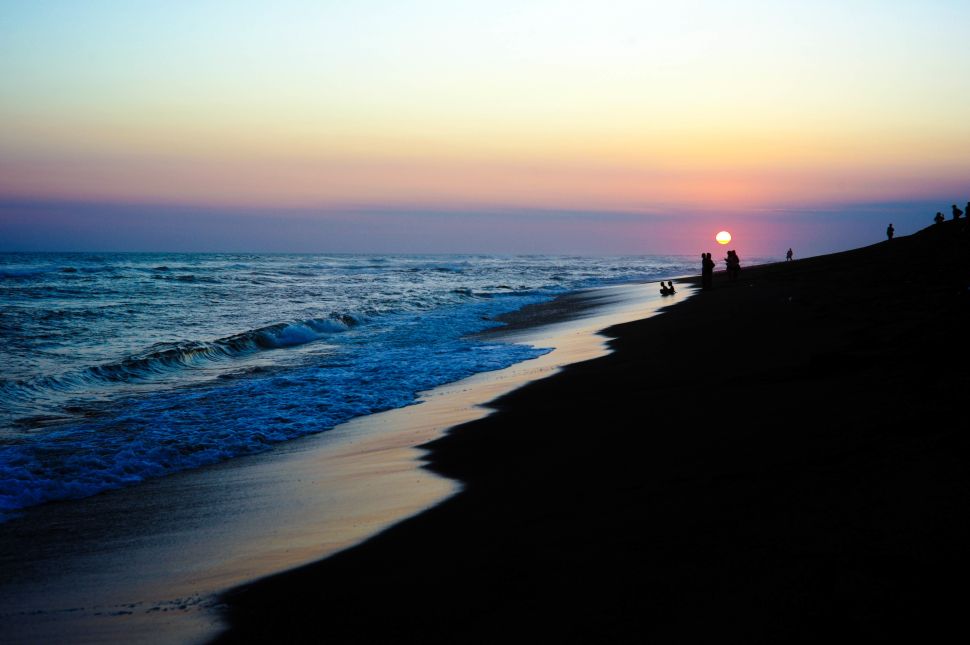 Considering its beautiful white sand beaches, crystal clear water, and delicious culinary destinations, it's not hard to see why so many travelers rave about Anguilla. Having spent much time in St. Barth, I was curious to explore its quieter neighbor, which is only a 15-minute flight away, and I found many treasures on its pristine shores.
Located in the British West Indies, Anguilla is approximately 16 miles long by three miles wide. Known for its quaint and sleepy personality, it excels in the realms of sun, sand, and relaxation. If you're looking for late night parties and popping bottles of champagne, look elsewhere. Anguilla offers a solace for those who want a getaway with the delights of  a laidback island lifestyle with luxurious amenities within reach. The island has a lot to offer in terms of lodging, dining, and activities, and here are the island's best.
STAY: The (new) Four Seasons
Formerly The Viceroy, the Four Seasons Resort opened in October 2016 after extensive renovations. On Meads Bay, the property boasts over half a mile of views of the crashing waves and vast Caribbean Sea. The 181 rooms and villas are well-appointed with chic beach house-inspired furnishings, marble bathrooms, private plunge pools, and one of the finest soaking tubs I've encountered. As is to be expected from this big name in hospitality, the service is always professional and on point. Grab a drink at the stunning outdoor Sunset Lounge—you will not be disappointed.
SPA: Zemi Thai House Spa at Zemi Beach Resort & Spa
For some pampering, head to the spa at Zemi Beach for a truly unique experience. Upon my arrival I was surprised to see a beautiful (and authentic) 300-year-old Thai house complete with Anguilla's only hammam—quite the departure from other Caribbean-themed spas on the island. Treatments are largely inspired by the holistic practices of the Taino people, which were early inhabitants of the area. I really enjoyed adding the bathing ritual before my treatment—it includes experiencing the hammam, a mud or salt scrub, outdoor shower and final plunge in the spa's private pool, offering a great way to end your day.
EAT: Veya, Blanchard's, Da'Vida
Anguilla is known for having some of the best food in the Caribbean. There are many great options for a delicious meal, but these are truly unmissable.
https://www.instagram.com/p/y977fZkLBI/?taken-by=davidarestaurant
Veya
Owned by chef Carrie Bogar and her husband Jerry, Veya gives every other restaurant on the island a run for its money. Set in what looks like a really nice treehouse, Veya offers eclectic food that combines both Asian and Caribbean influences. It has been rightfully lauded by The New York Times, Bon Appetit, and Food & Wine for its fresh, innovative cuisine. I'm still dreaming about the Grilled Skirt Steak Lettuce Wraps.
Blanchard's
If you're looking for a romantic dinner, Blanchard's is sure to please. Located in a tropical garden and housed in a cozy building with teal shutters and wicker chairs, guests dine by candlelight with the sea just in the distance. The food is fresh and simple but well prepared and memorable. It's worth going back during the day to their beach shack next door for some of the best fish tacos and jerk chicken. It's a fun place to hang out and soak in the local culture.
Da'Vida
At the water's edge, Da'Vida is a great spot for an upscale dinner, laid back lunch at the Bayside Grill, or cocktails on the beach. The focus is fresh, healthy fare with a twist. You'll find many Caribbean favorites like crayfish, crab cakes, and grilled fish with creole sauce. I visited on a Sunday and the live music and rum punches made the atmosphere that much more vibrant.
BEACH: Shoal Bay
Boasting 33 of the most beautiful beaches in the world, Anguilla leaves no beach-lover disappointed. Most of them feature fine white sand and turquoise water, making them perfect for swimming. While it's hard to choose a favorite, Shoal Bay is not to be missed—parts of this expansive stretch will make you feel like you're walking on your own private island.
EXPERIENCE: Scilly Cay
If you do one thing while you're in Anguilla, go to Scilly Cay. This is what it entails: you park your car beside a dock and wave your hands at the people on the tiny island in front of you (Scilly Cay). In no time, a boat will arrive to pick you up and take you over. Grab a table and order crayfish, lobster and grilled chicken, along with—and this is very important—several rounds of rum punch. I spent the entire afternoon lounging around, going for a swim at the tiny beach and falling in love with the sounds of the Caribbean.
Bianca is a freelance writer who covers travel, wellness, fashion and food. She's a big fan of meditation, swimming in the ocean and drinking tea. Follow her on Instagram: @biancagrace