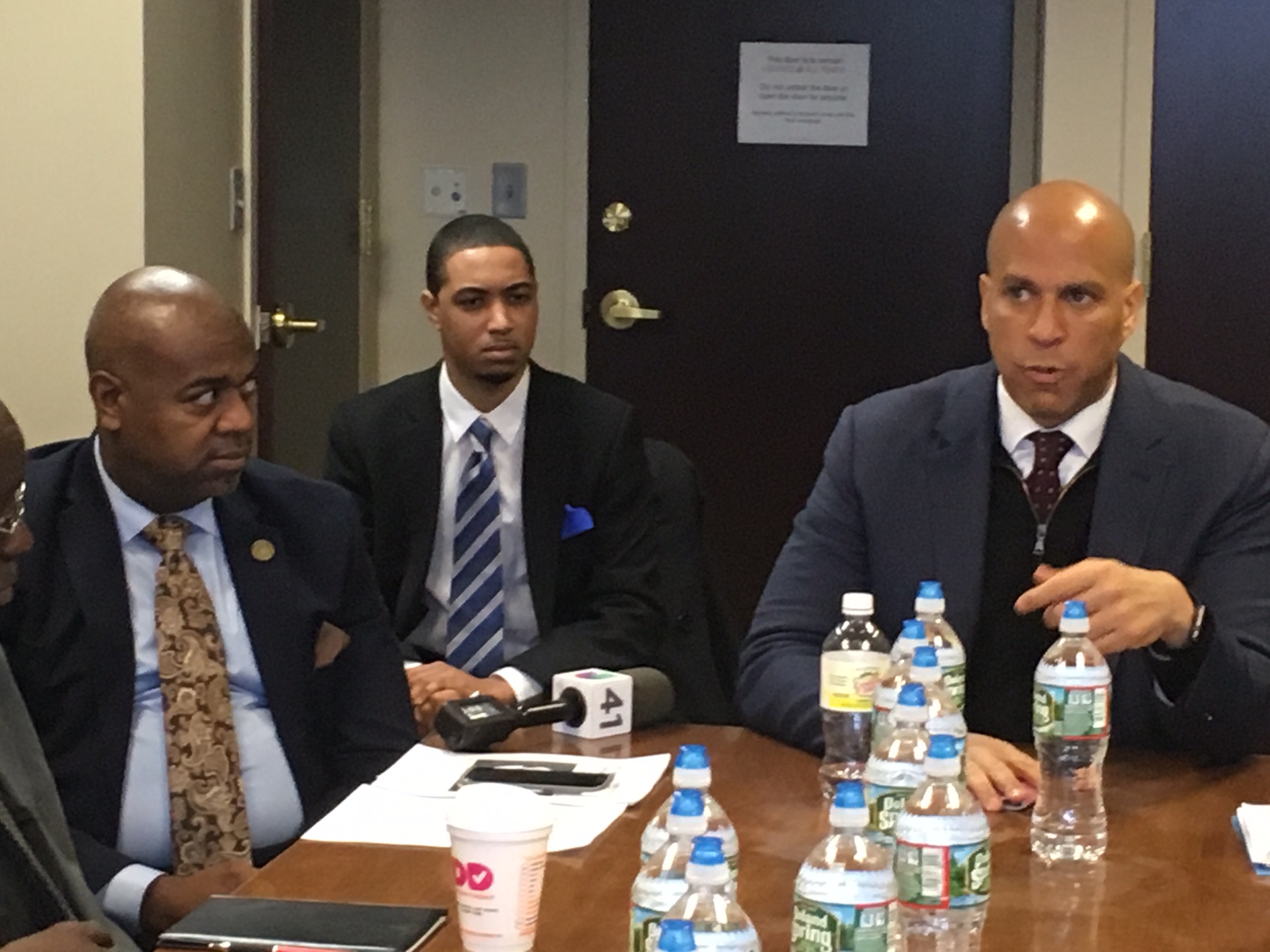 NEWARK – President-elect Donald Trump will be inaugurated as the next president of the United States in just 11 days. In preparation for the change from current President Barack Obama, U.S. Senator Cory Booker held a discussion in his Newark, New Jersey office on Monday about how Trump's presidency will impact urban communities like the Brick City.
According to Booker, the transition will require constant diligence from leaders in urban communities to ensure a strong economic outlook and increased opportunity for those who live in urban areas. Booker said that some of Trump's policies—like talk of repealing the Affordable Care Act, increased deportation efforts and resistance to criminal justice reform—will have outsized impact on minority communities and urban area residents.
"All these things will effect the New Jersey family. It is a real, real threat, the kind of policy that Donald Trump has been advocating for and the kind of vision that he has for this country," Booker said, noting that he and many others will miss Obama after the president leaves the White House. "I think that the greatness of presidents is not really appreciated until after they are out of office. This is a president who has a very high approval rating right now, has just a magnanimity about him, a decorum about him, a scandal-free White House, who doesn't go on Twitter at night trolling people. I think the contrast of these two presidents is going to make people miss President Obama."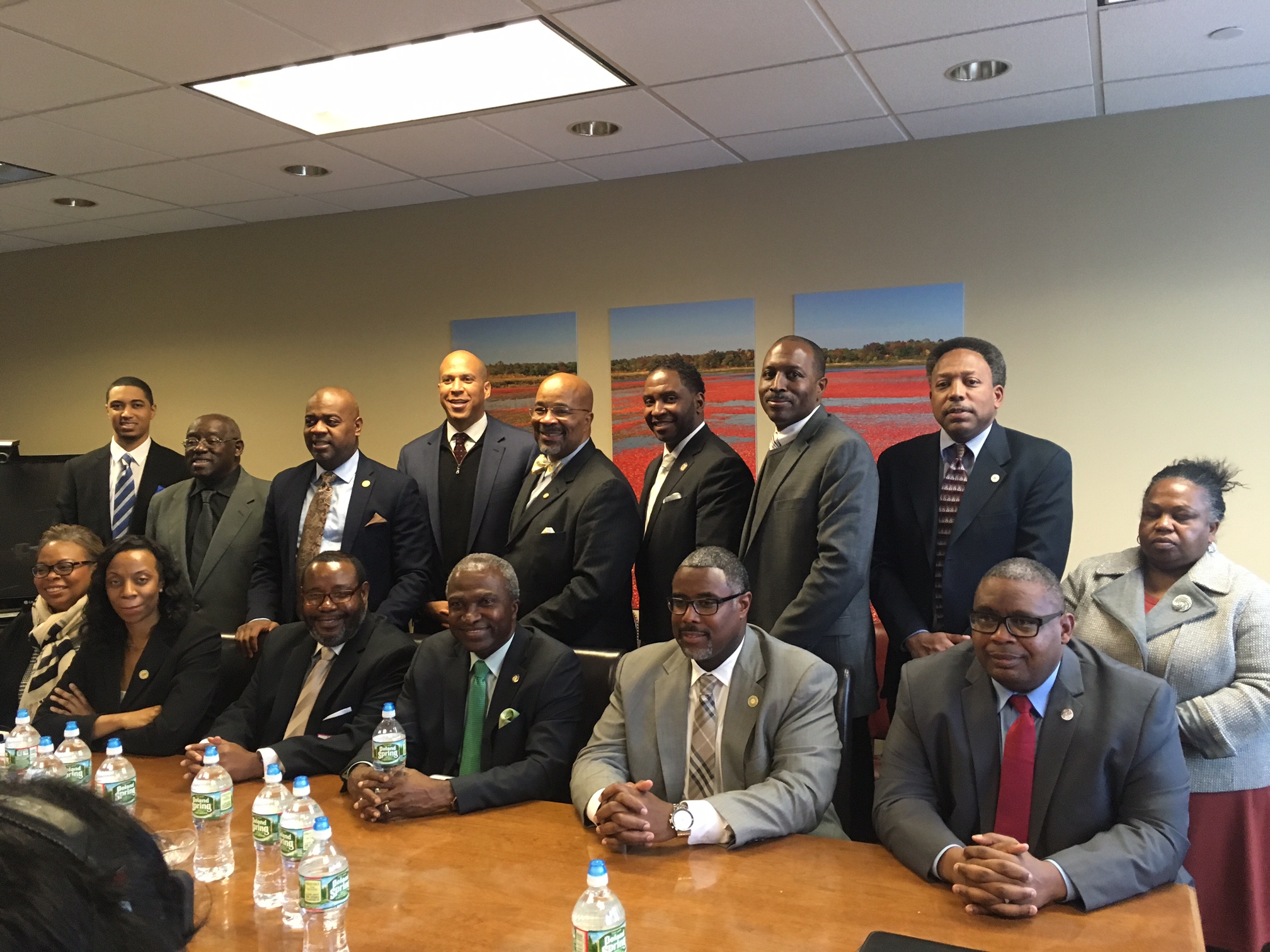 Booker was joined for the discussion by Newark Mayor Ras Baraka, Camden Mayor Dana Redd, Plainfield Mayor Adrian Mapp, and other members of the New Jersey Black Mayors Alliance for Social Justice. The discussion was centered around making sure that new policies do not prevent progress during the first year of Trump's term.
"We have to find a way to stop that push going forward," Baraka said of any policies Trump may enact that the mayor said would be harmful to urban areas. The current Newark mayor mentioned fighting for Americans from all different groups including Muslim Americans, LGBT community members and other groups.
For Booker—whose own name is currently being floated as a challenger to Trump ahead of the 2020 election—urban communities need to come together and stay strong. He said that he and members of the New Jersey Black Mayors Alliance for Social Justice are ready for a fight if necessary.
"We are going to do everything we can as a team to defend our fellow New Jerseyans. Something that I love is that this group was resolute and unwavering in their willingness to fight and resist and do everything we can for our fellow Americans," Booker said. "I am proud of the mayors of our state, in particular this group today… because they are ready to do everything they can to protect their communities from federal policies put forth by a new president that are unfair, unjust and discriminatory."
Booker has yet to comment publicly about his own aspirations for president or as a potential Trump challenger. For now, the Senator says that his main priority is making sure that New Jersey and areas like Newark aren't left behind by the new administration in Washington.
Disclosure: Donald Trump is the father-in-law of Jared Kushner, the publisher of Observer Media.