Mahri Relin is the energetic force behind Body Conceptions, a class meant to give participants a lean, super sculpted Broadway body. This workout isn't for those who avoid cardio unless they're being chased.; the instructors all have six packs, and it's one of the hardest offerings on ClassPass. There's plenty of intense choreography (think grapevines and jumping jacks), with mat work smack dab in the middle of the hour-long class. Attendees meet in a Midtown studio to learn Broadway-inspired movements from enthusiastic instructors, including Relin.
Before founding Body Conceptions, commonly referred to as "BoCo" by its tight-knit community, Relin was a professional dancer, touring the world as she performed in West Side Story…so she knows a thing or two about how to get ready for a Broadway performance, physique included.
"My training for some of the most intense shows also helps me push myself to my limits and inspire my clients to do the same," Relin told the Observer. Her method certainly feels intense, especially when she makes you get down on hands and knees for some leg work, after you've endlessly hopped up and down.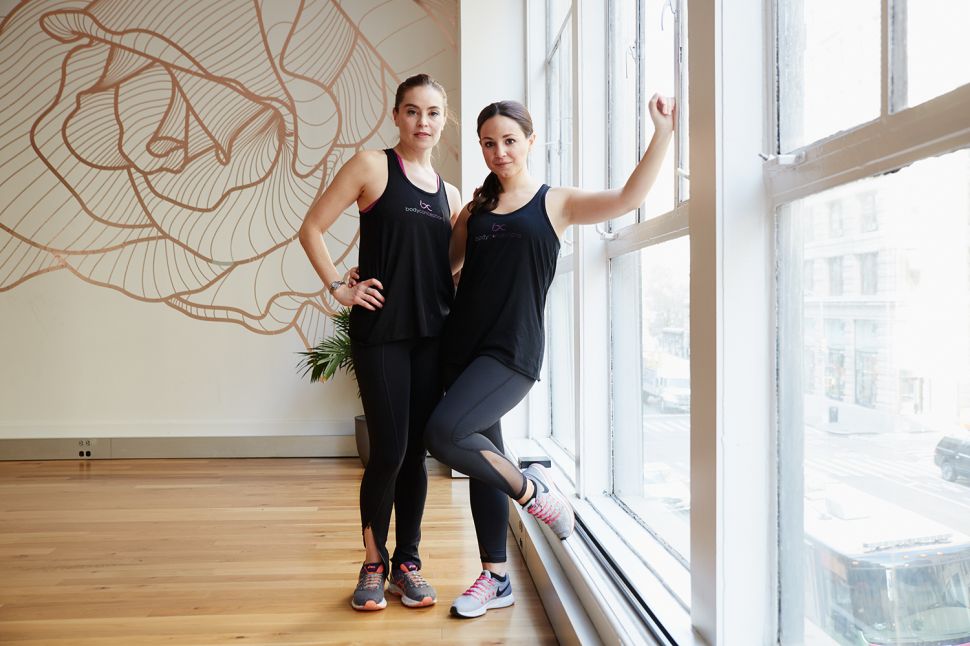 While BoCo doesn't have its own studio yet, private lessons with Relin are a popular option. She previously taught at Flybarre and Tracy Anderson, where she first started privates. "I have my masters in clinical psychology, and I quickly realized that finding the best ways to help someone physically in an individual way had similarities with clinical therapy," Relin explained.
The hands-on approach is obvious in her method. Relin treats her classes like performances, with a beginning, middle and end where the energy grows. "I train my instructors to really listen to their music and respond to it in the moment while they lead the class. If there's a big swell in the music, the movement gets bigger and more exciting too, which makes the whole experience feel more satisfying and fun."
Relin advertises for trained dancers and auditions them to keep the Broadway vibes strong. "I care more about their ability to support and connect with others than with perfect technique," she explained. If you can't make it to New York to take in a Broadway play or for a private lesson, her moves are easy to imitate at home with light weights, a mat and endless enthusiasm.