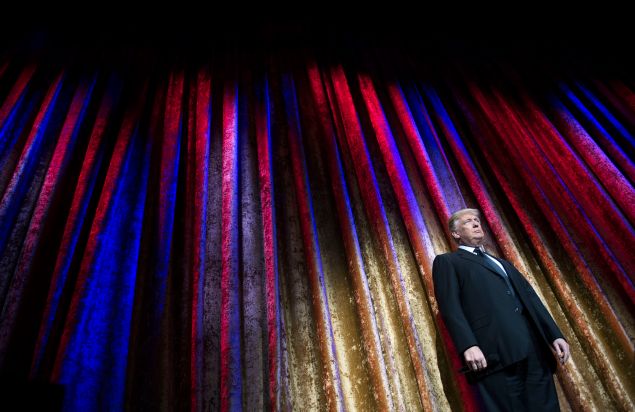 Not everyone who said they're "moving to Canada" because of Donald Trump was joking.
Apex Capital Partners, an advisory firm that specializes in helping people establish citizenship in different countries through investment programs, has seen a "major spike" in business since Election Day. The company typically works with high-net-worth clientele from outside the U.S. and gets only one inquiry from an American every few months, but in the two and a half months since Trump officially became president-elect, it's received 20—a 1,900 percent increase.
"I think that was a knee-jerk reaction for a lot of people who were unhappy and searching for answers," Nuri Katz, the firm's president and a holder of six passports, told the Observer. "However, demand has remained steady since then, and this has been our most concentrated flurry of activity from Americans in recent years."
While no clients currently pursuing this route could go on the record, Katz said many told him outright that they're looking to flee because of Trump himself. Others said they fear what will happen to the economy.
"How is a new president going to affect the economy? Is Trump going to tank the dollar? Is he going to cut off some of our international relationships and/or lead us into war?" said Katz. "These questions and the unknown aspect of it all motivates people to look into other residency options, something that has happened before with other presidents, just not to this extent."
This unique spike in interest is not something Katz—who's also a member of The Immigration Consultants of Canada Regulatory Council (ICCRC), the governing board of Canadian immigration consultants—sees ending as the immediate post-election fear wears off.
"As time goes on and the ramifications of a Trump presidency (positive or negative) come into clearer view, I think more and more wealthy Americans will consider citizenship abroad," he said. "Even prior to Trump, there have been many Americans frustrated with their country's economic and political status."
He specifies "wealthy" because establishing citizenship in another country through investment is no easy task. It's actually a very, very expensive task. And sorry, but Canada is most likely not an option.
Canada has a strict immigration policy and a quota that "isn't going to increase just to welcome disgruntled Americans," explained Katz. He advises clients to look toward citizenship by investment programs in the Caribbean and Europe, which are still only reserved for those with some serious cash.
"For example, for a $100,000 USD investment in a government fund, a single applicant could receive citizenship in the small Caribbean country of Dominica," he said. "Other Caribbean countries boast similar programs, generally those that require an investment into real estate or government infrastructure."
And even after you gain citizenship in a new country, the price tag remains large. You still need to pay U.S. taxes due to FACTA (Foreign Account Tax Compliance Act) regulations. You could renounce U.S. citizenship to avoid this, but that would set you back another few thousand dollars. 
So if you want to join these Americans on their mission to move, be prepared to pay a hefty price.