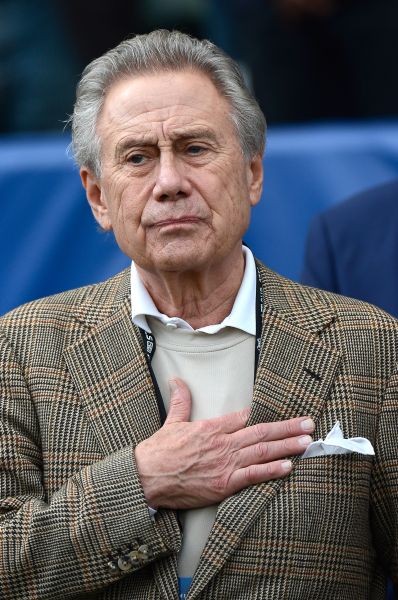 The phrase "follow the money" comes up time and again in arts reporting. When you look at the owners, sponsors, donors or benefactors supporting any event or organization, the intentions of those monied interests will invariably give the public a new perspective. Studying a 990 nonprofit tax form suddenly becomes much less boring, taking on an investigative bent that reveals telling wisdom in whose names are redacted, whose names are among the highest contributing donors, and what those people stand for.
So no more than 24 hours after California's premier music festival Coachella announced its 2017 line-up did stories resurface about Phil Anschutz, the owner of live entertainment megalith Anschutz Entertainment Group, or AEG, and his history of spending money supporting anti-LGBTQ, climate-change-denying organizations. (Note: We've reached out to Anschutz for comment and will keep this story updated.)
AEG already owned several arenas around the world and a good chunk of the L.A. Lakers when it acquired Goldenvoice, the formerly independent and scene-cred-rich California promoters behind Coachella and Desert Trip music festivals, in 2001, and this renewed interest in Anschutz's support of far-right organizations stands in stark contrast to the festival's forward-thinking, inclusive and seemingly progressive gathering of artists and fans.
Stories like this New Yorker profile of Anschutz from 2012 paint a decidedly vile portrait of the former oil tycoon. Anschutz "has contributed to the Institute for American Values, whose founder, David Blankenhorn, opposes same-sex marriage, and who testified in the trial on the constitutionality of California's ban on same-sex marriage, known as Proposition 8, in 2010," writes Connie Bruck.
"Anschutz has been a frequent contributor to the National Right to Work Legal Defense Foundation, which provides legal aid to employees opposing 'compulsory unionism,' and he has been a major supporter of Wisconsin Governor Scott Walker, in his fight against a recall, after his efforts, last February, to eliminate many collective-bargaining rights."
"Anschutz has been a guest at the twice-a-year political gatherings of David and Charles Koch, the secretive anti-government oil billionaires. He has contributed to Americans for Prosperity, backed by the Koch brothers, which lobbies against global-warming science and for reducing regulation of the oil and gas industry. Anschutz Exploration Corporation recently filed suit in upstate New York to overturn a ban on 'fracking'—a controversial practice in which chemical-laced water and sand are injected into the ground to extract natural gas."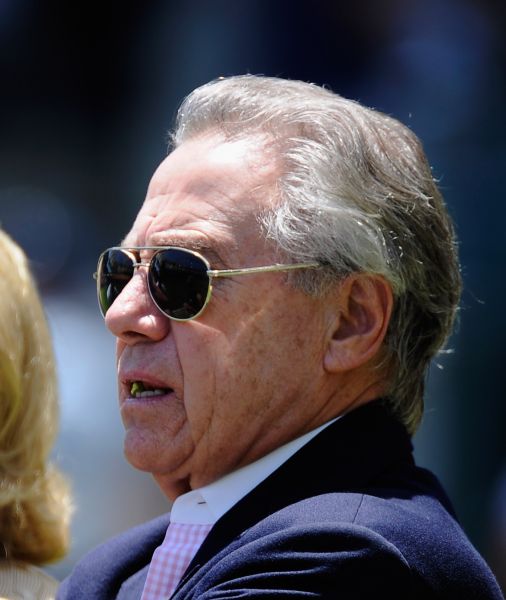 Aside from Anschutz's ugly money trail of far-right bankrolling, The New Yorker's profile shows that his business record is equally abhorrent—he's sued the IRS "at least seven times since 1987" to get out of paying taxes, and when a a U.S. Tax Court judge sided with the IRS in 2010, Anschutz's company appealed and lost. He was required to pay the government "more than seventeen million dollars in taxes, and his company was liable for at least seventy-seven million dollars."
No wonder this guy doesn't give interviews. When your personal ideologies run contrary to the brand you've built, staying out of the public eye is good business.
But it's important to remember that Goldenvoice, who brought Coachella and all its desert eclecticism into this world, is not made up of the same folks as A.E.G. As Pitchfork's Marc Hogan points out in his succinct round-up of this whole mess, "The 77-year-old tycoon was expanding on a fortune made in the oil business back when Goldenvoice was finding quality venues for bands like the Minutemen."
So revelations about Anschutz offer no easy opportunities to condemn the massively popular festival, even if the continued absence of a Smiths reunion does. Goldenvoice and Coachella provide a much-needed platform for independent artists on the rise, and any artists making the decision to cancel their appearance on purely ideological grounds face the potential business repercussions that come with opting out of a massive opportunity to connect with new audiences.
Consider New York-based musician Mitski, who had a huge year in 2016 with Puberty 2, and addressed the conflict she faces on Twitter after reading about the causes the Anschutz champions in Teen Vogue. "Ah fuck," she tweeted. "Well I agreed to do this+not going would only hurt me not the fest, but u can still not go. if you're going w me, let's make sure the spaces we inhabit are made safe. Ugh."
Are we to assume that this curmudgeon even goes to Coachella? It's hard to picture him out there in the sun, sagging skin hanging off his face, although it's less outrageous to imagine him waiting for his concierge to bring over a fresh palm frond to fan him in his private cabana. I doubt he's even heard 95 percent of the acts on the bill this year, either.
Maybe we can condemn this personification of the last gasp of a dying, outdated generation while still acknowledging that Coachella, for all of its problems and 10-percenter perks, doesn't consciously work to support Anschutz's ideological values. The danger with the "follow the money" mentality is, it can operate under the assumption that if money is being spent somewhere sordid, like the aforementioned right-wing organizations, all other enterprises in the spender's portfolio tie into the same mission.
Sometimes this is true, and sometimes it isn't. I can't help but think of Afropunk, the media outlet and organizers of multiple arts festivals that purport to give a voice to people of all races, creeds, orientations and identities, as they re-circulated this Anschutz story earlier in the week before the other outlets picked it up.
It's particularly sad and ironic to see Afropunk suggesting we "follow the money" to Anschutz and A.E.G. because one look at their sponsors reveals a litany of brands with racist, bigoted pasts seeking to heal the rifts with the very demographics that they exploit. I wrote about this two summers ago when covering Afropunk's Brooklyn festival, which quickly devolved into a giant Coors advertisement (research Coors' history or just read my coverage) and a staged, fake Black Trans Lives Matter protest sponsored by Doc Martens.
On the other hand, sometimes owners of organizations or empires opt to exert no influence or control over the content that their properties produce. This is something to consider when looking at a generally progressive outlet like Vice, which Rupert Murdoch has a small stake in. Chik-Fil-A they are not.
And this conundrum comes up time and time again here at Observer Music, when we seek to book artists who feel deeply disturbed by the fact that our publisher is Jared Kushner, son-in-law of president-elect Donald Trump. Despite the fact that Kushner has no interest in steering the narrative of Observer Arts, or that we repeatedly feature celebrities who are openly critical of Trump like Susan Sarandon and Moby, the association enough is cause for many to protest. As a lowly freelance reporter, I can't help but feel like Mitski in this situation—denying us an interview doesn't affect Observer's higher-ups at all in the end; it only hurts those of us at the bottom of the media totem pole.
Maybe that's what Anschutz was referring to when he dismissed this recent wave of ugly press as "fake news" in a statement to Fader:
"Recent claims published in the media that I am anti-LGBTQ are nothing more than fake news—it is all garbage. I unequivocally support the rights of all people without regard to sexual orientation. We are fortunate to employ a wealth of diverse individuals throughout our family of companies, all of whom are important to us, the only criteria on which they are judged is the quality of their job performance; we do not tolerate discrimination in any form.
Both The Anschutz Foundation and I contribute to numerous organizations that pursue a wide range of causes. Neither I nor the Foundation fund any organization with the purpose or expectation that it would finance anti-LGBTQ initiatives, and when it has come to my attention or the attention of The Anschutz Foundation that certain organizations either the Foundation or I have funded have been supporting such causes, we have immediately ceased all contributions to such groups."
This statement is clearly damage control, but it's still worth unpacking.
"Fake news," of course, refers to stories that are patently false or fabricated, void of factual reporting and legitimate sources. Anschutz's history of where he spends his money, as documented by countless groups ranging from Greenpeace to the Southern Poverty Law Center, which classifies some of the organizations he's donated to as hate groups. So his money trails are not only real news, but relevant to anyone seeking a deeper understanding of where the magnate spends his money.
But while not "fake" per se, the assumption that Goldenvoice and Coachella need be responsible for Anschutz's crusty old ass is slightly specious, and irresponsible as of this writing. We'd likely find more telling knowledge about the festival's dealings by investigating who it does business with directly as sponsors and probing deeper down from there.
"And while it might be difficult for fans and artists to avoid stumbling into AEG's vast live music web, there's evidence to think speaking out against right-wing business leaders might actually work," concludes Hogan in his Pitchfork round-up. "As James Surowiecki writes in the current New Yorker, more and more boycotts are happening over political differences, rather than over labor practices or environmental practices. And, according to research he cites from the Kellogg School of Management, boycotts usually end up achieving their goals—even if the bad publicity hurts a company's revenues less than its public image."
There is no question that protests and boycotts work to foster and nurture opposition and expose deeper truths about an organization—but reporters and fans need to assume some responsibility and put on their investigative hats while absorbing information to be sure that their protests are affecting the right people.
Go far up enough in any media organization and you'll likely encounter a tremendous asshole. But that asshole usually has a firewall of infrastructure to protect themselves from any repercussions thrown at them by their audience, while those at the bottom of their organization—the writers, performers, musicians and creatives—do not.