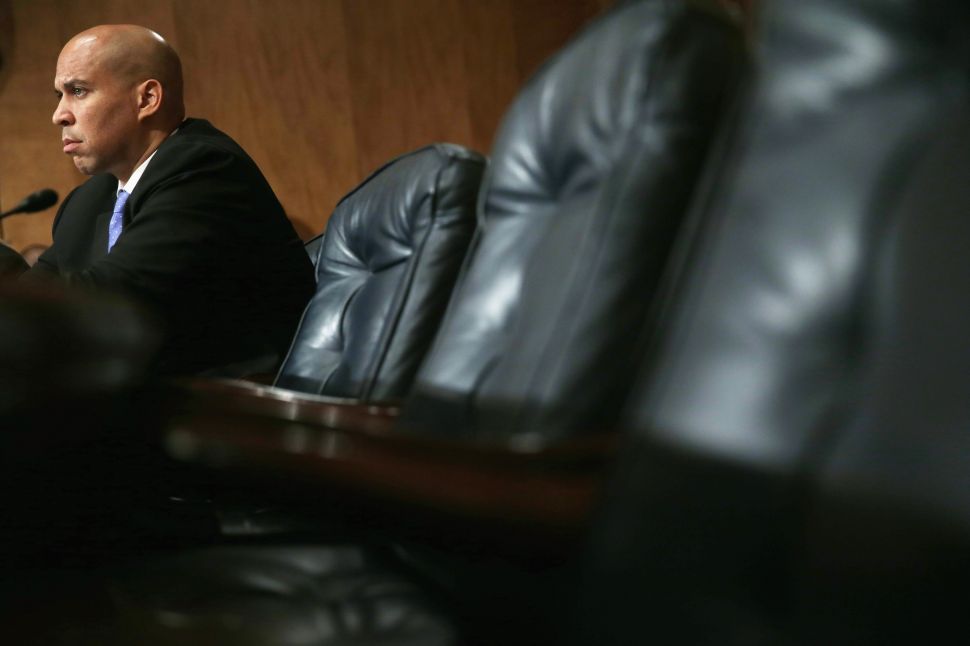 If Sen. Cory Booker was serious about making a bid for the presidency in 2020, as several pundits have speculated, then he just put a huge dent in his odds of winning.
Booker was one of 13 Democrats who voted against an amendment Bernie Sanders proposed that would allow pharmacists to import identical, but much cheaper, prescription drugs from Canada and other countries. In contrast, 10 Republicans voted in favor of the amendment, including Senator Ted Cruz and Senator John McCain.
"Millions cannot afford the medicine they desperately need, but at the same time the drug companies make out like bandits and their CEOs earn exorbitant compensation packages," said Senator Sanders on the Senate Floor on January 11. "We are the only major country not to negotiate drug prices with the pharmaceutical industry. You could walk into a drugstore today and the price could be double or three times what you paid a year ago, and there is no law to stop them. They can and they will raise prices as high as the market will allow. And if people die as a result of that, not a problem for them. People get sick, not a problem for them."
Sanders' supporters started a movement on social media to flood the Democratic Senators who voted against the bill with phone calls to vocalize their disdain with this trend of establishment Democrats siding with their donors over the working and middle class.
Booker, Sen. Bob Casey, and other Democrats who voted "no" claimed that the amendment didn't have drug safety provisions, but this claim is misleading because the amendment paves the way for future legislation that would have those safety provisions. They bet on ignorance of that nuance to escape the PR disaster the Democrats who voted against the amendment now find themselves in.
Booker is one of the top recipients of campaign donations from the pharmaceutical industry, and these donations played a major role in helping him win his 2013 election. Merck & Co, Johnson & Johnson, Novo Nordisk, Novartis, and other big pharmaceutical companies have poured money into Booker, and the investment paid off with his recent vote.
In 2013, the Guardian called Booker, "a neoliberal egomaniac who sees government as nothing more than a charity for billionaires and corporations to support as they please." Booker certainly lived up to that definition by sabotaging this progressive amendment.