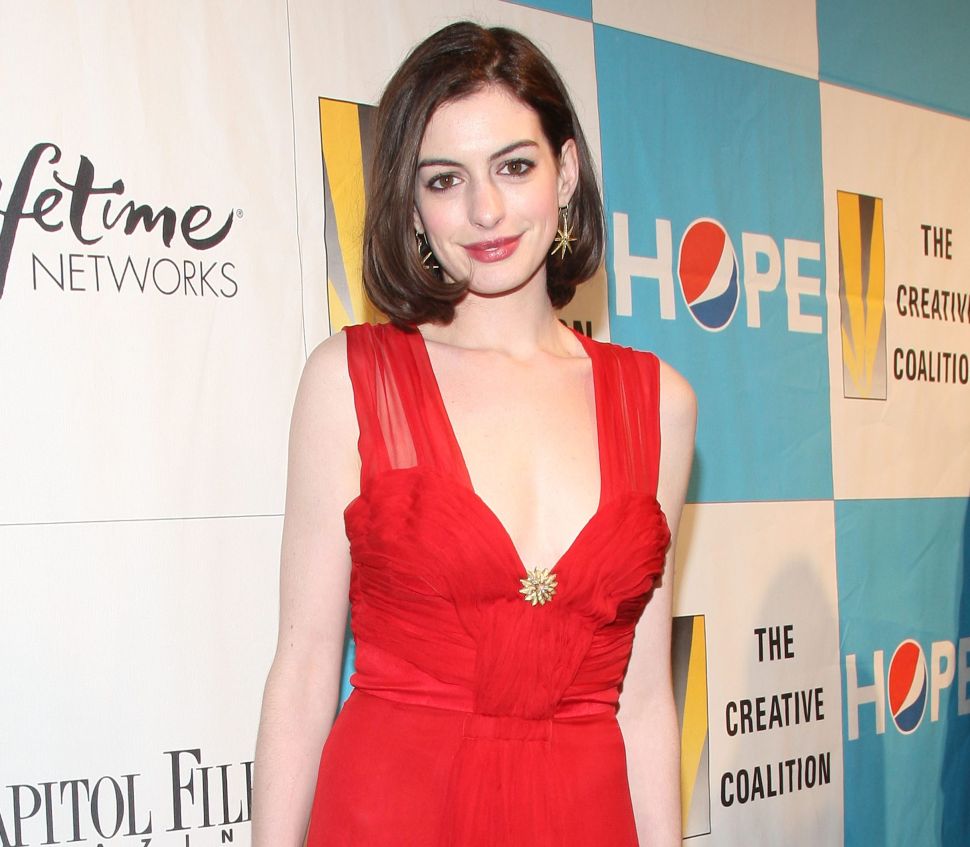 Hollywood's Creative Coalition turned its back on President-elect Donald Trump and veterans by refusing an in-kind liquor sponsorship for their quadrennial inaugural ball. The donation—packed and shipped, and worth over $10,000—was declined because the sponsor's commemorative bottles honor the 45th President of the United States.
The Creative Coalition—a nonprofit "formed for the charitable and educational purposes of bringing together artists and entertainers"—initially accepted the Leadslingers Whiskey sponsorship about three weeks ago, and planned to feature the brand at their Inaugural Ball for the Arts on January 20. Leadslingers is owned and operated by seven combat veterans—representing U.S. Army Rangers, USAF, TACP, Special Forces and Paratrooper communities—and they're strong proponents of the Second Amendment.
"The Creative Coalition was initially eager to have Leadslingers as a sponsor, as they were expecting 700 guests and had limited alcoholic options at their bar," an inside source told the Observer. "Leadslingers created a 2017 commemorative label for their whiskey bourbon and spiced rum varieties to pour on-site. They arranged special shipping to the caterer at the Harman Center for the Arts in Washington, D.C."
But on January 11, Leadslingers posted a photo of the special whiskey label (featuring Trump's campaign slogan "Make America Great Again") to their Facebook page, captioned with an expression of their excitement to participate as a sponsor for the Creative Coalition's Inaugural Ball for the Arts. "Within minutes, the Creative Coalition's CEO, Robin Bronk, contacted me [saying] that she wanted Leadslingers to remove their post, citing that media posts were only for paying brands," the source said. "So the group edited out their involvement with the Creative Coalition in their post instead."
Bronk informed the source, via text message, that since the Creative Coalition is "bipartisan" there could be no affiliation or verbiage with the words "President-elect", "Trump" or "Pence" on products—despite the fact that their event is an inaugural ball… for Trump and Vice President-elect Mike Pence. But there is one major flaw in Bronk's grounds for dropping the veteran-owned product: at past events—including inaugural ones—the Creative Coalition has promoted and even praised Barack Obama.
In 2009, the Creative Coalition hosted an inauguration-week dinner in D.C., honoring President Obama. Not only was the dinner called "Obama Is The Man," but the party featured Moet champagne with labels reiterating: "Obama is the Man." Further, their inaugural ball in 2009 featured Obama's campaign motto "hope" incorporated with Pepsi's famous red, white and blue logo. The design was featured prominently on the event's step-and-repeat, where guests and celebrities—including Kerry Washington and Anne Hathaway—walked the red carpet, stopping to pose for photos and give interviews with the press.
In December, Bronk told Fortune that their ball would be unifying. "It's an event that hopefully will be part of the healing of the nation," Bronk said. "I would venture to say a lot of business gets done at our ball."
Creative Coalition is disrespecting not only the vets, but also the country's new Commander-in-Chief and Vice President. "This is highly offensive and troubling," a second source told the Observer. "This is another example of Hollywood taking a jab at our new President and the military. After they told Leadslingers they could not participate in their event any longer, they didn't want to be part of it anyway. The guys don't want to be a part of an event or a group that is rude to our new President."
Fortunately, Leadslingers found a new inaugural ball honoring Trump, which welcomed their donation with open arms. "We've found a new home to place the product thanks to the new President," the source said. "Word got back to Trump how Leadslingers was treated by the Creative Coalition, and he stepped in and helped out."
It's been a trend in Hollywood to disrespect Trump and many celebrities have had epic meltdowns over his election victory. So it should come as no surprise when Hollywood throws more shade at Trump despite their claims to be "bipartisan"—and a mission to advocate for First Amendment issues. After all, one of Trump's most famous celebrity enemies is Alec Baldwin, and he was one of the founding members of the Creative Coalition.