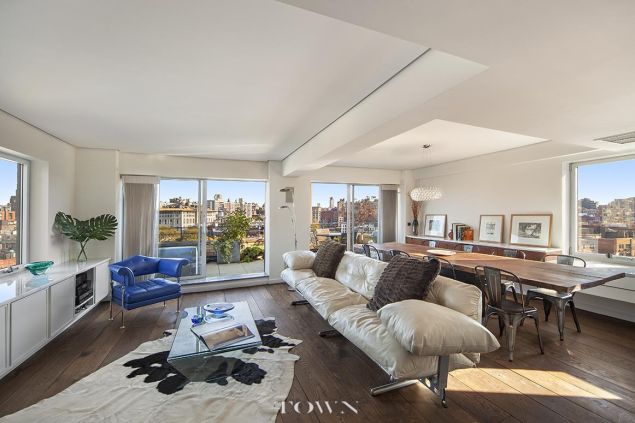 It was just recently that Silvano Marchetto, the owner of beloved Italian eatery Da Silvano, announced that the restaurant was closing its doors for good. Marchetto told the New York Post that "soaring operating costs including new minimum wage rules," as well as "rent that escalated from $500 a month in 1975 to $41,000 a month today" are among the reasons he's shuttering the restaurant. It was a spot where the likes of Madonna, Sean Penn, Owen Wilson and Peter Brant dined.
Perhaps that's why Marchetto and his wife, cartoonist and writer Marisa Acocella Marchetto, decided to list their West Village co-op back in November. And now, a mere two weeks after Marchetto declared the celebrity haunt is no more, the apartment has gone into contract.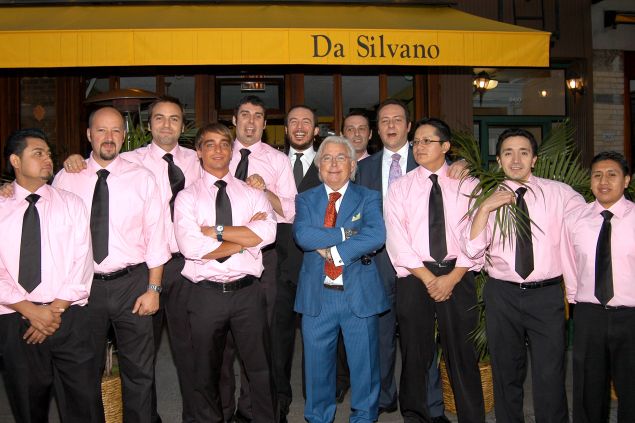 At the time the home was first put on the market, Town Residential broker Susan Singer, who is sharing the $3.75 million listing with Laurie Gilmore, told the Observer that the couple were simply "downsizing…it's a very large apartment for a couple—they're using one of the bedrooms as a walk-in closet."
The brokers told the Observer in an e-mail today that the buyer "studiously covered every inch and amenity in the apartment," and that the "light, views and outdoor space were the culminating factors" in the buyer's decision.
Indeed, the three-bedroom, two-bathroom apartment at 180 West Houston is quite large, with details like floor-to-ceiling glass doors that lead out to one of two terraces. And, of course, there's the kitchen, with Gaggenau, Miele, Leibherr and SubZero appliances. "It is spectacular—it's gorgeous and brand new. It's basically never been cooked in," Gilmore told the Observer in November, of the professional chef's kitchen.
Back then, we wondered how Marchetto could possibly find another apartment with such an ideal location to his restaurant—it's just one block away from Da Silvano. We suppose, sadly, that won't be an issue anymore.
"Our clients created a great space for cooking and entertaining but now it's time for a new chapter in their lives," Singer and Gilmore said. "Sounds like travel is next on the agenda."