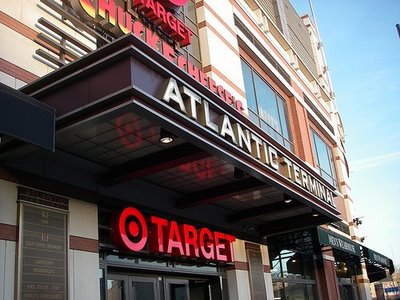 Mayor Bill de Blasio claimed he did not join his FDNY and Office of Emergency commissioners and Gov. Andrew Cuomo at Atlantic Terminal in Brooklyn this morning after the Long Island Rail Road train derailment because none of the passengers sustained critical injuries.
At about 8:15 a.m., an LIRR train—which was six cars long and carrying roughly 430 passengers—scheduled to depart from Far Rockaway at 7:18 a.m. and due to arrive at the Atlantic Terminal in Brooklyn at 8:11 a.m. rammed into the bumping block at Track 6 at Atlantic Terminal, according to the Metropolitan Transportation Authority. As a result of the impact, the lead wheel assembly derailed, along with one additional axle. A number of customers were injured but none of the injuries were life-threatening. More than 100 people sustained injuries, but the most serious was a broken leg.
Gov. Andrew Cuomo, who was scheduled to make an announcement at the Association for a Better New York at 12 p.m., and retiring MTA Chairman Thomas Prendergast gave a briefing at the site this morning. The mayor, who feuded bitterly with Cuomo over funding the transit system in 2015, noted that the state controls the authority.
"Long Island Railroad obviously is the purview of the governor but more importantly, thank god these were minor, very minor injuries," de Blasio said today at a press conference providing an update on 2016 crime statistics.
In 2013, former Mayor Michael Bloomberg caught flak when it was discovered that he was golfing in Bermuda while Gov. Andrew Cuomo and local officials rushed to the scene of a fatal train derailment in the Bronx. At the time,  then-Public Advocate and Gracie Mansion hopeful de Blasio said that his "instinct" would have been to rush to the scene if he were already mayor, saying that generally speaking, it would be "important to be there"—though he said "this is a case-by-case situation."
When a reporter asked him why he was not at the Atlantic Terminal given his comments in 2013, the mayor said that it was a question of magnitude, noting that the city looks at each situation specifically. The LIRR derailment at the Atlantic Terminal, he said, was "a different kind of situation" than the "horrible tragedy" that of the Bronx derailment.
The cause of the incident at the Atlantic Terminal is under investigation. The MTA has been in contact with the Federal Railroad Administration and the National Transportation Safety Board announced this morning that it was sending a go-team to New York City today to start an investigation into the LIRR derailment.
NYPD Transit Chief Joseph Fox said that the incident didn't impact service in the city. There were some delays with the 4 and 5 trains in Brooklyn today, he said, but those stemmed from signal problems "separate from this."
"There's two tracks that are out the six tracks in Long Island Rail road, so one, two, four are still working," he said. "And as it appears preliminarily, the train hit the terminal barrier and then derailed. So hopefully these injuries will not mount."