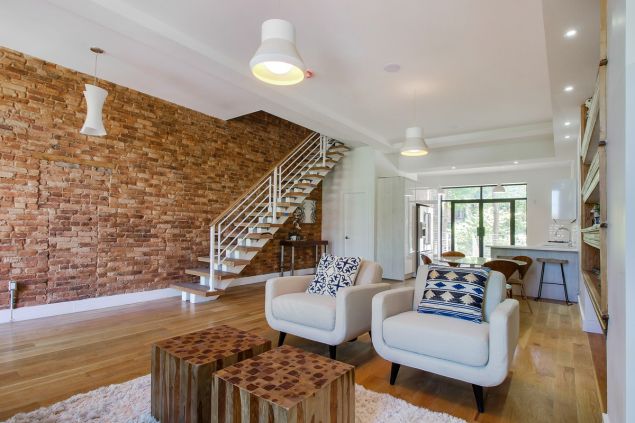 It seems that fashion designer Carly Cushnie is making the move from away from Soho.
The London-born designer, who is the co-founder of the label Cushnie et Ochs along with Michelle Ochs, previously resided in a top-floor apartment in a Soho building, and she gave NY Mag a tour of the chic abode in 2012, in which she likes "moody colors," and decorated the place with pieces like Philippe Starck chairs.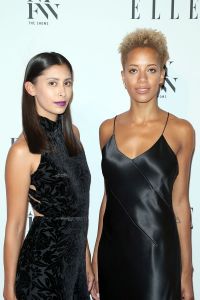 But it appears Cushnie is heading rather far away from her previous home—all the way to Bedford-Stuyvesant, in Brooklyn, where she and her fiancé Oscar Cantu just purchased a charming three-story brownstone.
Cushnie and Cantu (they got engaged in 2015 in the French Alps) just paid $1.63 million for the home at 294 Herkimer; a touch over the $1.6 million listing price for the house, which they bought from Golden Buildings LLC. It's currently comprised of a recently renovated three-bedroom, 2.5-bath owner's duplex, as well as a garden-level one-bedroom, which the listing, held by Mark Massada of Massada Home Sales, says is a potential rental, "sure to fetch top dollar."
The owner's duplex includes a center staircase and an eat-in kitchen, and the double-height parlor level contains wood shelving, original brick walls and French doors that open to a large deck and landscaped backyard.
We do wonder if the chic designer, whose creations are often worn by the likes of Blake Lively, Michelle Obama and Emily Ratajkowski, plans on using the space as a rental, or if perhaps a renovation or combination is in order? No matter what Cushnie decides to do with the space, we do hope she goes the same route as her former Soho digs and gives the world a peek into her new residence.