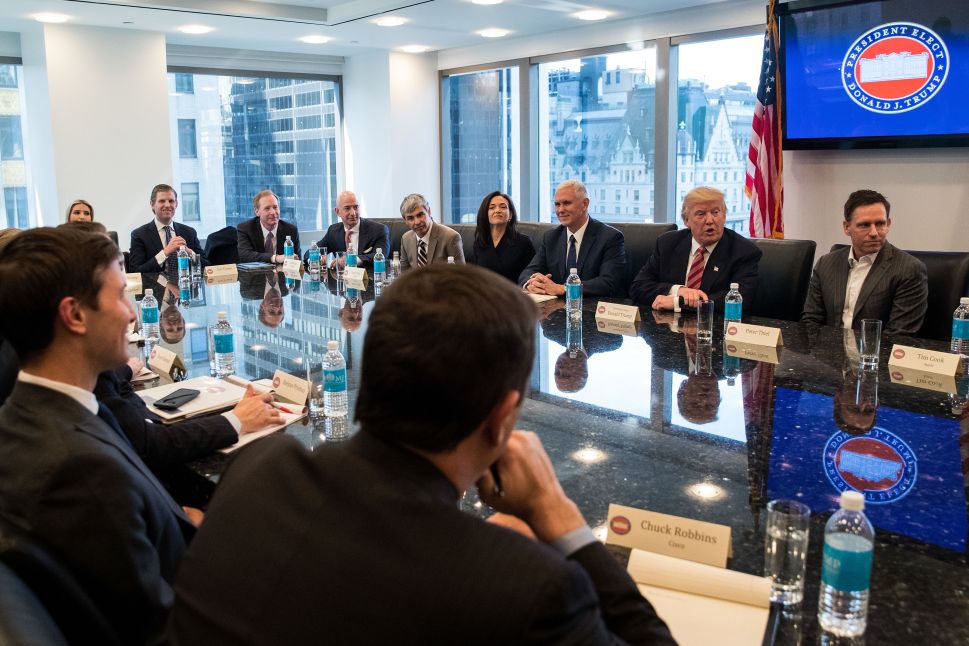 Diverse teams work better. That's a proven fact. Lack of diversity, especially in the tech world, existed on a "don't ask, don't tell" basis until Google released its diversity figures in mid-2014, publicly revealing the extent of the problem. Other Silicon Valley giants like Twitter and Yahoo followed suit, announcing similar findings, which freed the diversity genie out of the bottle for good. Add to the mix more comprehensive corporate social media presences and an increasing acceptance of using personal profiles for professional purposes, and these organizations have no choice but to be transparent. We can thank Google for setting this example because now we can finally have those necessary conversations about hiring for the modern workplace, one that's filled with diverse teams–not just in terms of gender, age or ethnicity, but varying skill sets, backgrounds, sexual orientations, education and experiences.
Fast-forward two-and-a-half years later and while diversity numbers are progressing, we're still not where we need to be. Even after major, public diversity initiatives were announced, backed by multi-million dollar investments, there have been slight improvements, but none that are making a substantial impact. Perhaps it's still too soon to tell, or perhaps we're still not doing enough. One thing is for certain though– with the new presidential administration taking over and the sentiments that much of Silicon Valley has towards it–we can't lose sight of the strides we've made in this ongoing battle, despite how small they may be. With the inevitable shifts in policies and priorities that will come as President-Elect Trump takes over, diversity must continue to be top of mind for business leaders.
Aside from the ethical reasoning behind it, diverse teams have clear economic and cultural benefits. According to McKinsey, companies in the top quartile for racial/ethnic and gender diversity are more likely to have financial returns above their industry peers. Culturally diverse companies yield greater workplace satisfaction. Whether your motivation is ethical, financial, or otherwise, the only way to move the needle is for organizations and their recruiting teams to align on policy, procedure and technology. Otherwise, an informal recruiting strategy will lack the structure needed to be truly effective and make a difference.
First Things First
As an initial step in achieving a more reflective workforce of America, companies must establish a diversity policy. Consider this the goal-setting phase where you assess where your diversity figures stand and where you want them to be, both in the short-term and the long-term. If the financial motives aren't enough to influence your decision, consider the cultural benefits of diverse teams, like the proven level of increased collaboration and innovation, and lower employee turnover rates. In simplest terms, diverse teams create overall stronger, happier workforces, and it's a disservice to not put formalized guidelines in place, especially now that the cat is out of the bag.
Without an official policy that includes clear goals, recruiters will not have a solid strategy to follow and might hire on a more subjective basis. As noted in the Society for Human Resource Management, key elements of a diversity policy go beyond just attracting and maintaining diverse employees – you must provide all employees with challenging work, the support that they need for professional development, receive backing of the diversity initiative from the CEO and management, include clear data-driven goals to achieve, and provide inclusion training programs. Before implementing a program that's tailored to your individual company's needs, remember to ensure that it's in compliance with both state and federal discrimination guidelines. 
Rules of the Road Ahead
Once management establishes a policy, they must provide the HR team with clear procedural directives so that they can actively seek candidates with the specific qualities that the company needs. For instance, in the tech industry, especially in Silicon Valley, the simple math says that there are far less women than men, so to be able to acknowledge and give equal opportunity to all of the qualified female candidates out there, a company's process must include applying extra effort to attracting women into the interview pipeline. Diversity challenges start at the top of the hiring funnel, so if women are being overlooked simply due to a numbers game, there must be a procedure to prioritize these candidates. Critics could argue on the flip side that the process of moving female prospects to the top then discriminates against men, but it provides them with a fairer chance of being noticed. The ethics of diversity-hiring procedures can be discussed endlessly, but it should boil down to providing equal opportunity to all eligible contenders, which sometimes is only achieved by boosting minorities (i.e., women, non-white, over age 40, etc.) to the top of the list.  1
Hire an HR Robot
Artificial Intelligence (AI) is going to be the next big unfair advantage in business. People often assume robots are going to replace people in the corporate world, but the more accurate truth is that AI and machine learning tools are taking over tedious busywork so that humans actually have more time to interact with other humans. Recruiting is one industry where the personal experience is so vital, yet has become mechanical because tedious tasks consume HR professionals. Machines have deep learning advances and can process volumes of data that people can't even comprehend. The issue becomes curtailing these capabilities so that we can prevent that robot takeover people are so fearful of. The answer is by setting a clear, legal distinction between what AI should be doing and what should remain in the capable hands of an individual.
Diversity has been, and will continue to be, an open-ended conversation filled with differences in opinions, policies, procedures and technologies. One thing is for certain–we cannot lose the momentum that's already underway, no matter how slow moving it may be. There are countless reasons to establish a diverse team, ranging from financial benefits to, more abstractly, creating a team that feels more inclusive, qualified and innovative. There's clearly a lot more work that needs to be done, but following a data-driven strategy is vital, and at a minimum, major companies will continue to be held accountable for where they are and where they plan to be.
Shon Burton is co-founder and CEO of HiringSolved.