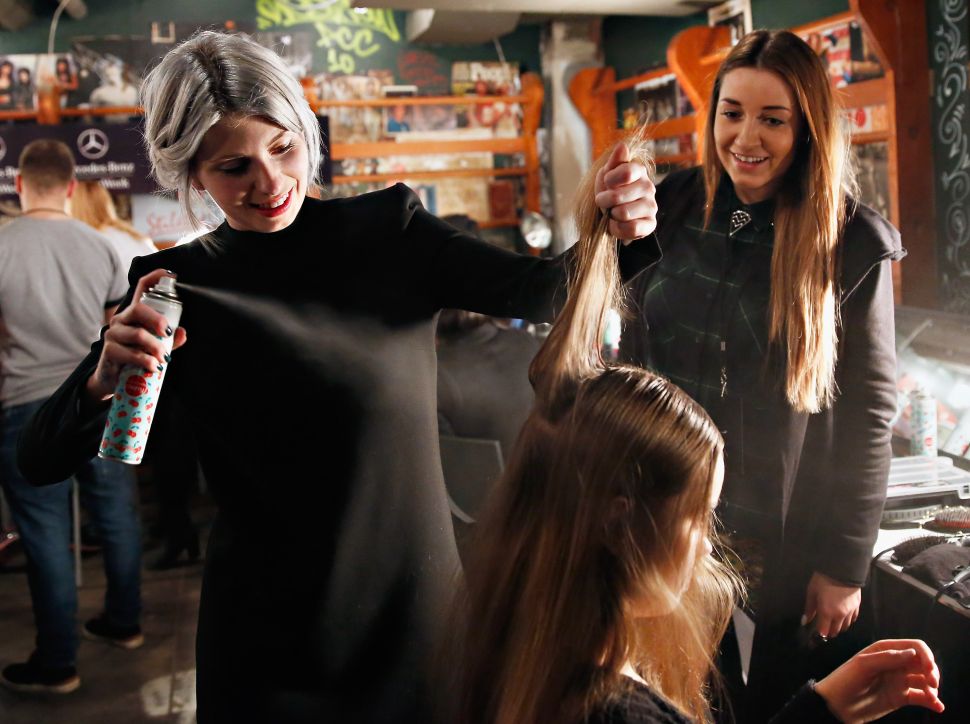 Dry shampoo, done right, is great for skipping the suds and sleeping an extra 20 minutes. But if an additional day between washes is all you're getting out of the product, you're missing out. You don't have to wait until your hair is dirty to employ this versatile wonder. Here's how to get the hair you always wanted with the product you never knew could deliver it.
Dry shampoo can accomplish such a wide range of feats that it would be easy to make it a daily habit. Resist that urge, warns celebrity stylist and hair loss expert Angelo David Pisacreta, who helps clients prevent and recover from thinning hair. "Maintain a healthy scalp and avoid product over-usage that will block the pores," he advises. If you've been going heavy with dry shampoo, do a double wash with his VOL Shampoo ($22) or use a product like Christophe Robin Cleansing Purifying Scrub with Sea Salt ($52). Salt, a natural exfoliant, will help get all the gunk off your scalp, while sweet almond oil restores moisture.
Jackie Danicki created one of the first and most popular beauty blogs in 2004, and has consulted some of the world's most iconic brands on digital content strategy and innovation. Jackie blogs at http://burnedoutbeauty.com, and you can find her on Twitter, Instagram, and Snapchat as @burnedoutbeauty.