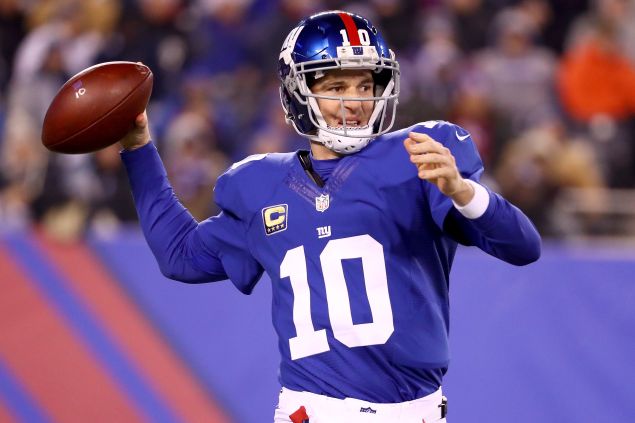 It was a rather sad loss for the New York Giants yesterday on the field, but at least the team's quarterback scored a luxe new Hamptons retreat.
Eli Manning doled out $8.5 million for a three-story estate in Quogue, reports the New York Post. Per property records, the home is located at 4 Dune Road.
Manning used an entity named Mr. Chester LLC to complete the transaction for the five-bedroom, four-bathroom home, which he officially bought in October. His limited liability company is named in honor of his 6-year-old Cavalier King Charles spaniel, Chester. The dog did, after all, get his own feature in People. 
Chester will have plenty of room to run around the Dune Road estate; it was built in 2004, is situated on 1.21 acres, and has a private entrance to the beach. Aside from Chester, Manning's wife, Abby Mcgrew, and their three children will also enjoy the sprawling home, with its outdoor pool, separate private deck and fireplace. We assume that the home is meant to be a vacation spot for Manning and his family—it would be a lengthy work commute for the athlete, who practices at the MetLife Stadium in New Jersey.
The NFL star has been trying to offload his New Jersey condo for a while now. He listed the 3,500-square-foot Hoboken apartment for $5.2 million in May 2015, before putting it on the rental market for $18,000 a month in April 2016. Manning needed more room for his growing family, so it's a good thing the Quogue house comes to a grand total of 6,959 square foot feet.
Now that the Giants' playoff time is cut short, it looks like Manning will be able to enjoy the house a bit earlier than expected. While a third Super Bowl title might be off the table for Manning, hopefully this new beachfront manse will ease the pain.