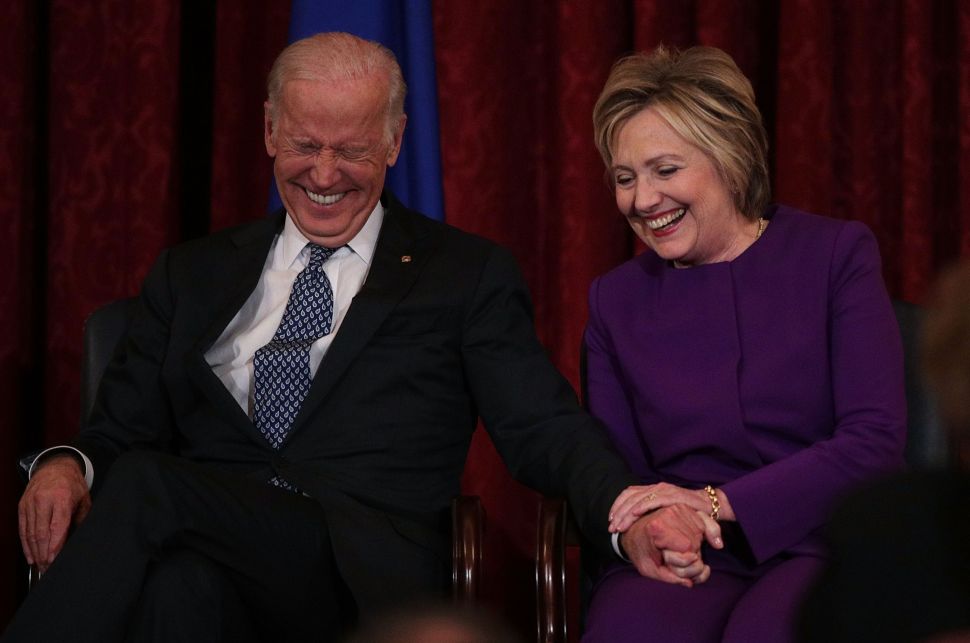 A rash of "fake news" articles, spread by Russia, was the reason Hillary Clinton lost the election—or so the mainstream media and the Left tells us.
But the term "fake news" has been poorly defined and attached to so many articles that it is essentially meaningless at this point. This might actually be by definition, as the term "fake news" should reasonably mean completely made up stories, but can now be applied to articles with perspectives that differ from the mainstream media's, such as conservative news outlets.
I recently wrote about the mainstream media's own "fake news" problem over at the Hill, and I may have been uncharitable in my own definition of the problem. What I wrote about fits into the current ambiguous definition of fake news, but the stories I included don't neatly fit into what should be the commonly understood meaning of the term. As such, I think we should differentiate between different types of "fake news" to better understand what's really being discussed.
Actual "fake news"
This should only apply to stories that are completely made up. One of the most famous examples of this would be Stephen Glass' "Hack Heaven," the article that finally brought down his fake reporting. The article claimed that a 15-year-old computer hacker broke into Jukt Micronics' computer network, and was subsequently hired as a consultant for the software company. The problem was that Jukt Micronics didn't exist (I'm not even sure if the hacker existed either); Glass made everything up and even had his brother pose as an executive for the company when his article was questioned.
It then turned out that Glass made up quotes from alleged sources for other articles and even created fake business cards and websites for them.
That should be what is considered fake news: Fabricated stories designed for clicks.
"Fake news" that is actually satire
While the Onion is obviously best at this game, there are other websites out there trying to copy the recipe. These articles are fake, and are supposed to be humorous. One of my favorite Onion headlines this year was "Report: Getting Out Of Bed In Morning Sharply Increases Risk Of Things Getting Even Worse." It's clearly fake, but it's not supposed to seem real—in contrast to Glass' work.
Poorly-reported news that fits an agenda
I would say this is the biggest problem the media currently faces. The most recent example would be The Washington Post's article, originally titled: "Russian hackers penetrated U.S. electricity grid through a utility in Vermont, officials say."
The author didn't get a comment from the Vermont facility, but did include quotes from numerous congressmen who wanted to appear tough against Russia and continue to spread a narrative that Russia is trying to harm the U.S. Burlington Electric issued a statement to Vermont's Burlington Free Press that made it clear the whole story was a nothingburger: "We detected the malware in a single Burlington Electric Department laptop NOT connected to our organization's grid systems." (Emphasis original.)
The Post eventually retracted the article, admitting that "the incident is not linked to any Russian government effort to target or hack the utility." In addition, there may not have even been malware on the laptop in question.
The story was badly reported, but not wholly made up. This was an example of extremely sloppy reporting that appeared to support The Post—and much of the mainstream media's—narrative about Russia.
Another famous example of this in recent years is Rolling Stone's article about an alleged gang-rape at the University of Virginia. The story relied on a single source whose tale of sexual assault fit every preconceived notion the author—and, again, the mainstream media—had about the issue: Fraternity members are rapists, college women are in constant danger, and schools don't care. The author, Sabrina Erdely, not only failed to independently confirm the story by talking to the victim's friends who were there the night of the alleged incident—she also didn't confirm the alleged rapist even existed.
The story turned out to be completely wrong—but, again, it wasn't wholly made up by the author. Instead, she investigated only what she needed to in order to fit her narrative.
Misleading news designed to promote a narrative
This is slightly different, I would say, from the previous category—and the "Russia hacked the election" narrative perpetuated by the media is a perfect example. Reading phrases like this, one could reasonably assume that Russia's government somehow hacked into U.S. voting machines and altered votes in order to help Donald Trump win the election.
A recent Economist/YouGov poll found that 52 percent of Democrats actually believe this (though let's not pretend we should start trusting polls based on how they performed in 2016, I point this out merely as an interesting anecdote).
The idea of Russia "hacking" the election to help Trump actually refers to the belief held by many Democrats (and some in U.S. intelligence agencies, though so far there doesn't appear to be concrete evidence of this) that Russian hackers were behind the leak of Democratic National Committee emails. But Wikileaks founder Julian Assange has denied the connection, and so the more likely scenario now appears to be that Hillary Clinton's campaign chairman John Podesta simply fell for a phishing scam that allowed access to the emails.
Of course, admitting that Russia may have "hacked" the election by simply releasing authentic DNC emails contradicts the conspiracy theory that the election was stolen from Clinton by hacked voting booths.
Further, it's another method by which the mainstream media can pretend that it—and the Left—in no way contributed to Clinton's loss. Instead they blame Russia, election fraud, "fake news" and James Comey's decision to continue the FBI investigation into Clinton's private email server—ignoring the very real possibility that none of these things actually influenced the electorate. It's hard to imagine a factory worker in Michigan being more upset about Donna Brazile giving Clinton debate questions in advance than the loss of his livelihood due to dwindling jobs or overseas manufacturing.
Because the media will continue to console itself with claims of "fake news," we should all understand how best to discern between what is fake and what is sloppy, misleading reporting.