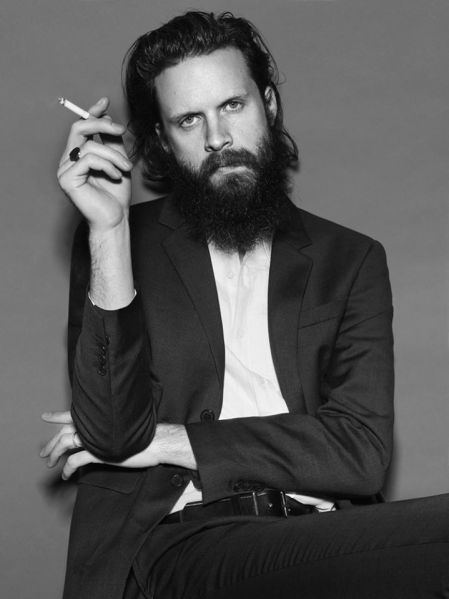 Songwriter Father John Misty is no stranger to voicing his opinion.
Multiple tracks he's released on Soundcloud since 2015's critically acclaimed I Love You, Honey Bear have married ludicrous themes with politically charged lyrics (see: "Trump's Private Pilot"), but today he upped the ante with the music video for his new song "Pure Comedy," from his upcoming new album of the same name.
[youtube https://www.youtube.com/watch?v=wKrSYgirAhc&w=560&h=315]
Railing against The Establishment, specifically Donald Trump, "Pure Comedy" sounds like an alternate universe version of "Bored in the U.S.A" and carries much of the same message. It's primarily a piano ballad that builds instrumentally over its six-minute runtime, from something witty and biting to a profoundly human conclusion.
If the song's lyrics don't inspire a reaction from our Retweeter-in-Chief, the accompanying video just might. Featuring crude drawings reminiscent of Shel Silverstein spliced with footage of U.S. political leaders, internet videos of plain ol' Americans, and of course, countless memes, with how much meme culture played into the 2016 election, it's no surprise to see Trump pop up as Pepe the Frog in an indie folk-rock video.
Father John Misty, a.k.a. Josh Tillman, performed "Pure Comedy" as well as two other new tracks at a benefit show back in December when he announced his new record was complete. Slated for an April 7 release on Subpop, Pure Comedy is currently available for pre-order. Tillman and has yet to announce accompanying tour dates.