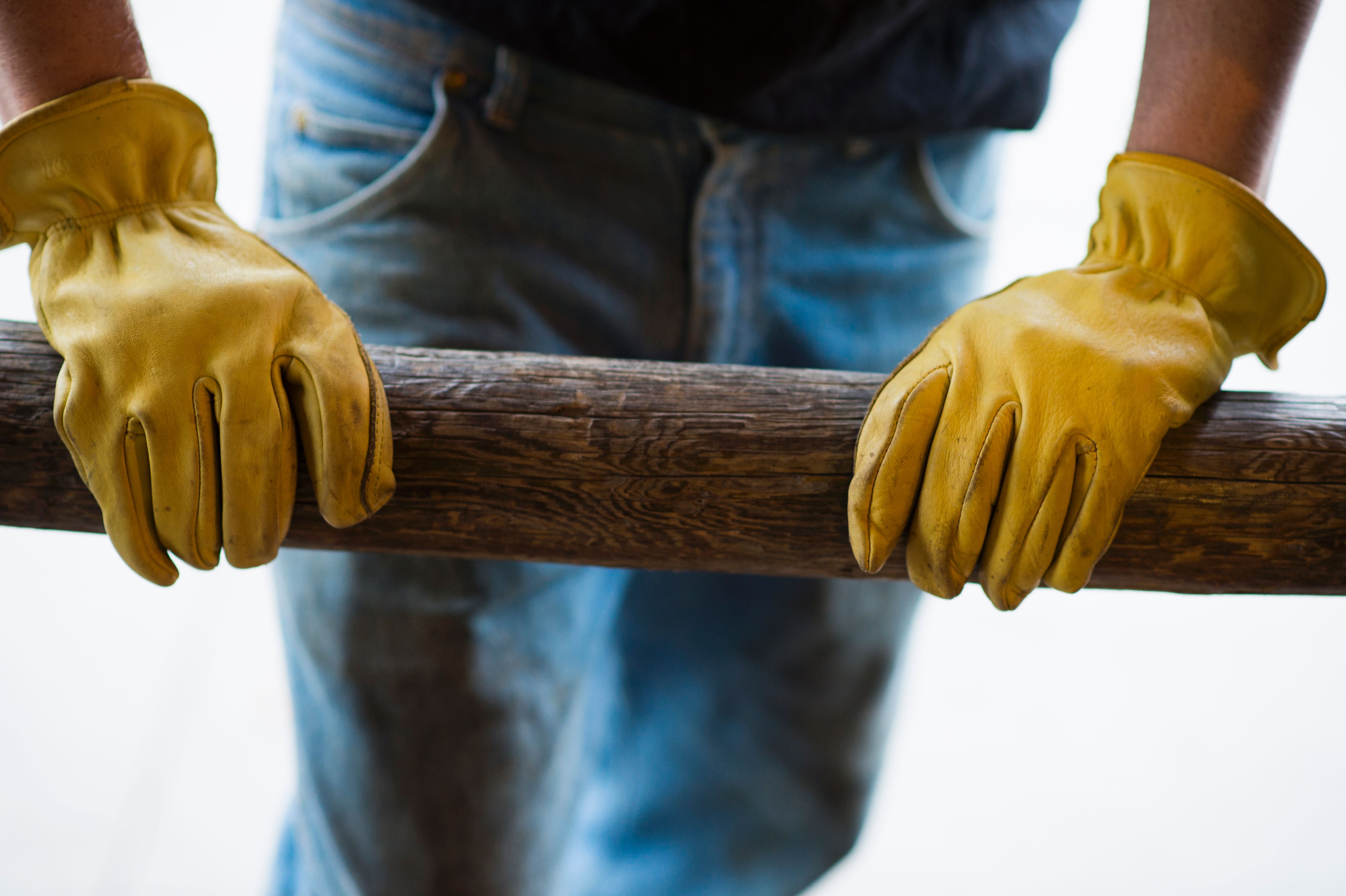 At this time eight years ago when President Obama took office, the economy was in the midst of a free-fall, losing between 700,000 and 800,000 jobs a month. The economy has since added 15.8 million private sector jobs and the unemployment rate has steadily decreased. This month, we take a look back at how key indicators fared over the last eight years and at what President-Elect Trump is inheriting when he is sworn in on January 20th. Be sure to read to the bottom for our bonus graph highlighting holiday hiring, also known as the "Amazon Prime Effect."
1) The Economy Bounced Back—And How
We have now come through 82 consecutive months of private sector job growth. As of the end of 2016, we are averaging 180,000 jobs/month—a far cry from the bleak economic picture that awaited President Obama when he was sworn in eight years ago. Since then, despite numerous hurdles (sequester, fiscal cliffs, oil prices, and Congressional gridlock), there's one word that describes this economy: resilient.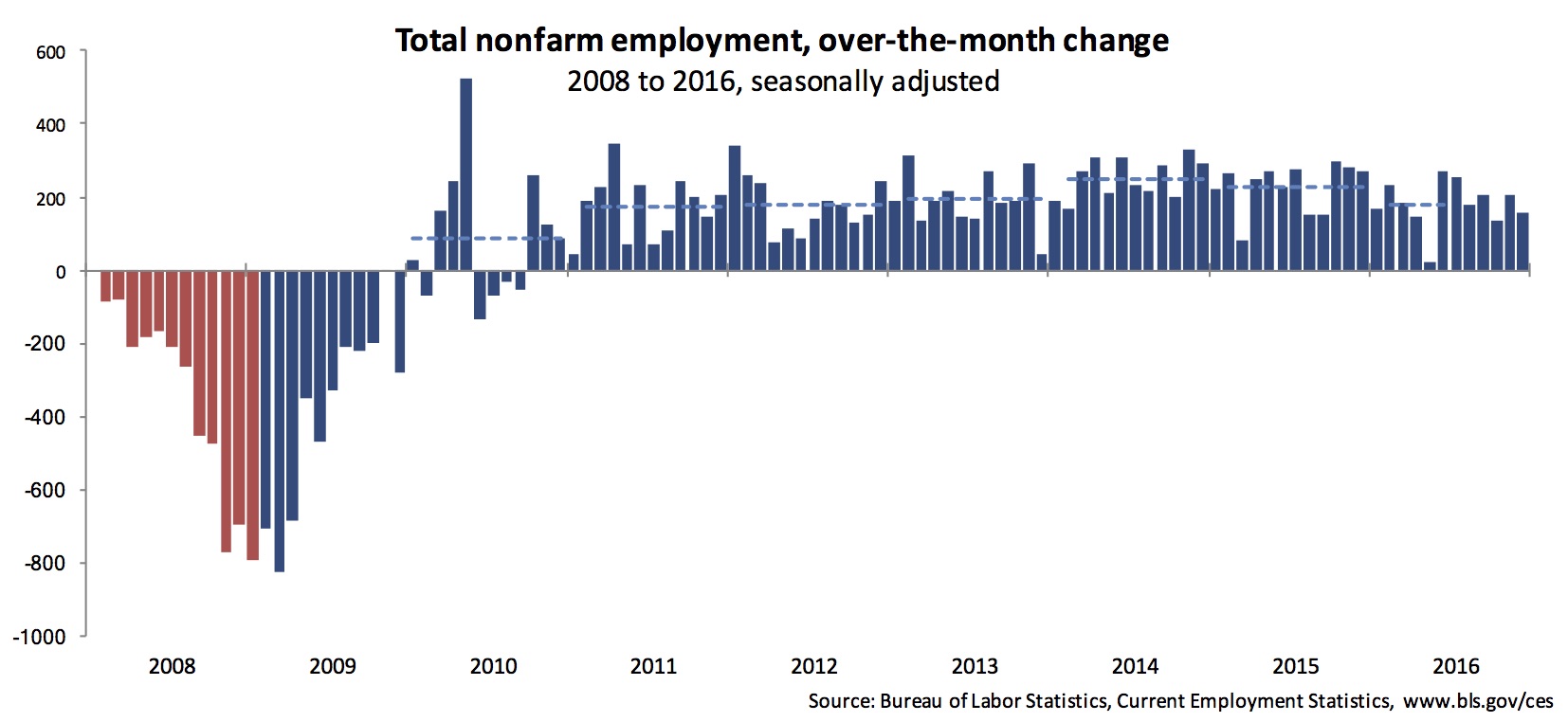 2) The Unemployment Rate Stays Low
The real unemployment rate tells the story of the past eight years of governance under President Obama better than almost any other statistic could. This month unemployment came in at 4.7%—near its lowest point since 2009. This figure points to job creation and to people having been spurred to seek work—by measures such as the recovery of the automotive industry and the encouragement of entrepreneurship, for instance. It displays the strong economic recovery to its fullest effect. When President Obama took office, the unemployment rate stood at 7.8%. As the recession got worse, that figure climbed to 10% in October 2009. Suffice it to say that the economy and the country are in a much more stable place now than the thin ice they were on when the President was sworn in on that cold day eight years ago!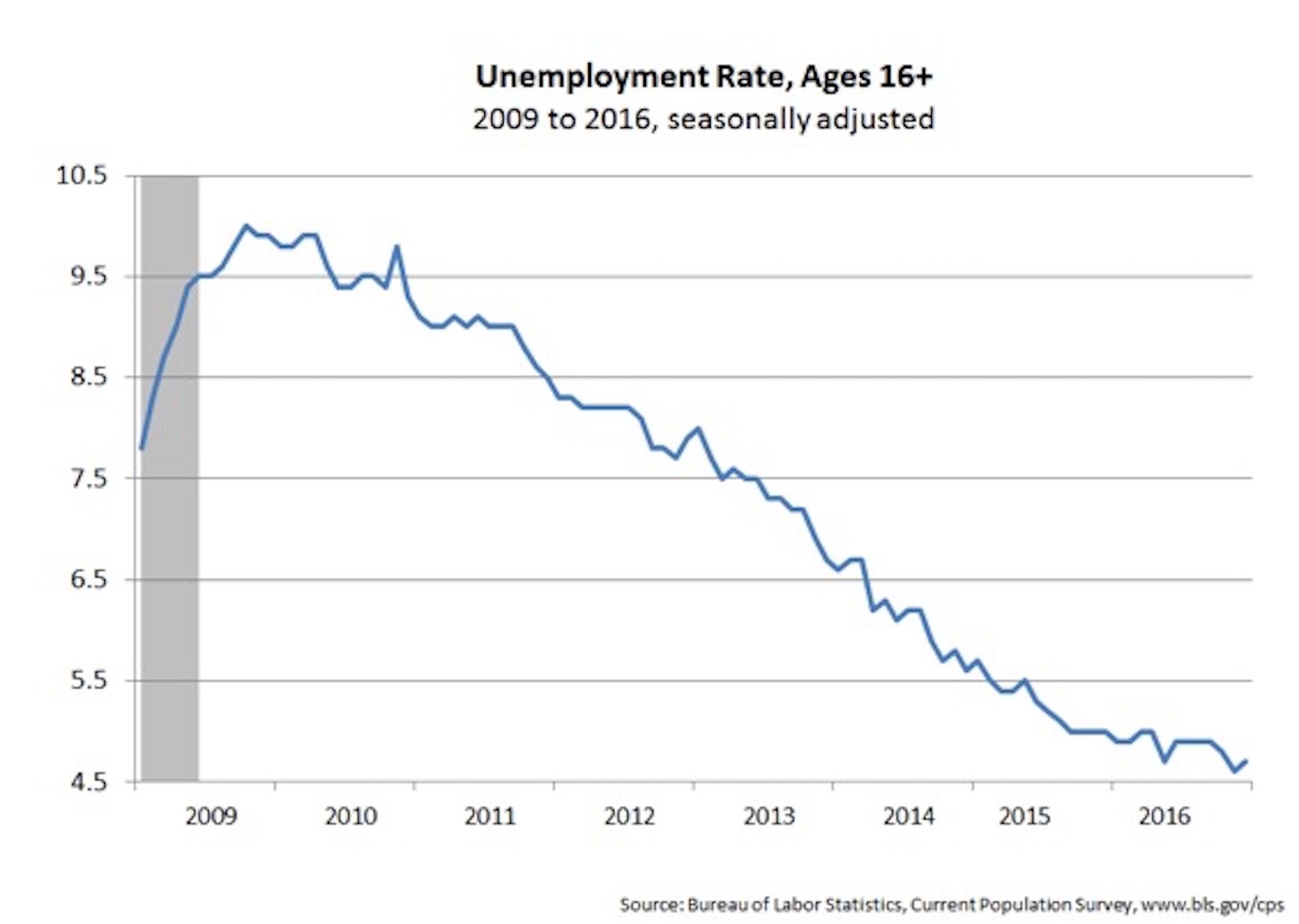 3) Where are Job Gains Coming From?
Much of the job growth over the last eight years has been driven by Professional & Business Services as well as Education & Health Services. Healthcare, in particular, has stayed robust—it has been considered "recession-proof," as demand for workers to treat an aging population continues to increase. Much was made on the campaign trail on the loss of manufacturing job this year, but just as devastating to the middle class—particularly workers of color—was the loss of jobs in the Government sector. This is the first economic recovery to see job growth in spite of significant cuts in government employment.
4) America is Getting a Raise
One of the biggest bright spots in this recovery has been the significant wage gains seen by average Americans. During the past couple of years, after decades of wage stagnation, we have seen earnings rising on the whole. Over the year, average hourly earnings have risen 2.9%—workers are seeing increased purchasing power. A few months ago, Census figures showed that Median household income rose 5.6% from 2014-2015, meaning that by any measure, Americans got a net raise, translating to more money in their pocketbooks.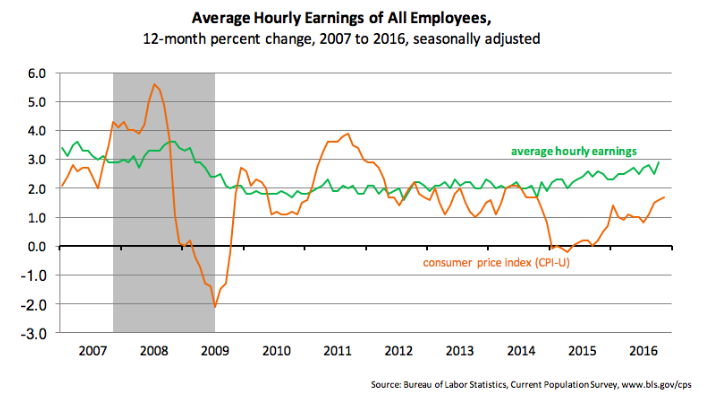 5) Measuring Labor Market Strength
One major headline over the last eight years was the notion that workers are fleeing the labor force because they are discouraged about their job prospects. Two primary lenses through which to view this issue are the Labor Force Participation Rate (LFP)—the number of people who are employed or actively looking for work—and the Employment to Population Ratio (EPOP), or the number of persons employed over the population. It's clear that the aging of the work-force is playing a major role into the overall decline of both LFP and EPOP. Hence, below, we look at prime age workers—those who are between the ages of 25-54. For this age group, it is clear that both measures are climbing back from their recession lows. We are also seeing more prime age workers going to school or taking time off to care for loved ones, but growth among these measures—especially of late—is a welcomed sign of a resilient economy.
6) The "Amazon Prime Effect" on Holiday Hiring
Online shopping has changed the game for the retail industry. This change is most conspicuous during the holiday season, as we see shoppers using services like Amazon Prime to order holiday gifts. Seasonal hiring is adjusted or accounted for every month by the BLS in its data sets, so as to better observe the underlying trend, but occasionally it is interesting to look at un-adjusted numbers. One way to see this "Amazon Prime" effect is to look at couriers and messengers (which includes seasonal hirings for companies like UPS, FedEx, etc). Delivery companies typically begin staffing up for these jobs in October and ramp up to December before winding down again. As you can see from the chart, we have experienced a tremendous amount of growth since 2008, but as of late, these courier jobs might be leveling off. This could mean sales have leveled off or that the industry has reached an optimal point of employment for the demand for online retail sales deliveries for the holiday season. This will be an indicator to watch in the coming years to measure the strength of holiday commerce.
Harin J. Contractor (@harincontractor) and Sonalee Rau (@sonaleerao) are labor market economists & former Department of Labor staffers for both Secretaries Tom Perez and Hilda Solis.