Venture into any boutique fitness studio and it's more than likely that 99 percent of the students are wearing Nike. Same goes for a local suburban gym. Nike sometimes feels like it's the only sneaker allowed, although other brands have been trying to invade the scene, with a healthy dash of inclusion for the Kardashian-approved APL and the wool shoes from Allbirds. But now, Nike is getting a fresh cool girl seal of approval to continue their dominance, from indie favorite FKA twigs.
If you're not familiar with FKA twig's ethereal, indie pop music, you might know her from her relationship with Edward Cullen/Robert Pattinson. She's also well-known for her wild music videos and gravity defying choreography, including Vogueing and death drops. She's not the usual Nike athlete, and she joined forces with a whole slew of unconventional jocks for the ads.
[youtube https://www.youtube.com/watch?v=fh772V1KyXk&w=560&h=315]
The multi-hyphenate twigs directed, conceived, co-created and soundtracked the project, which was filmed in Mexico City. She also handpicked her collaborators. And of course, the video includes an original twigs song.
The dramatic project is called "Do You Believe in More?" and is meant to redefine what it means to be an athlete. Classical violinist and krumper Saskia Horton makes an appearance, along with karate champion Jay Kirton, "modern day Zorro" and Olympian Miles Chamley-Watson and gold medalist runner English Gardner.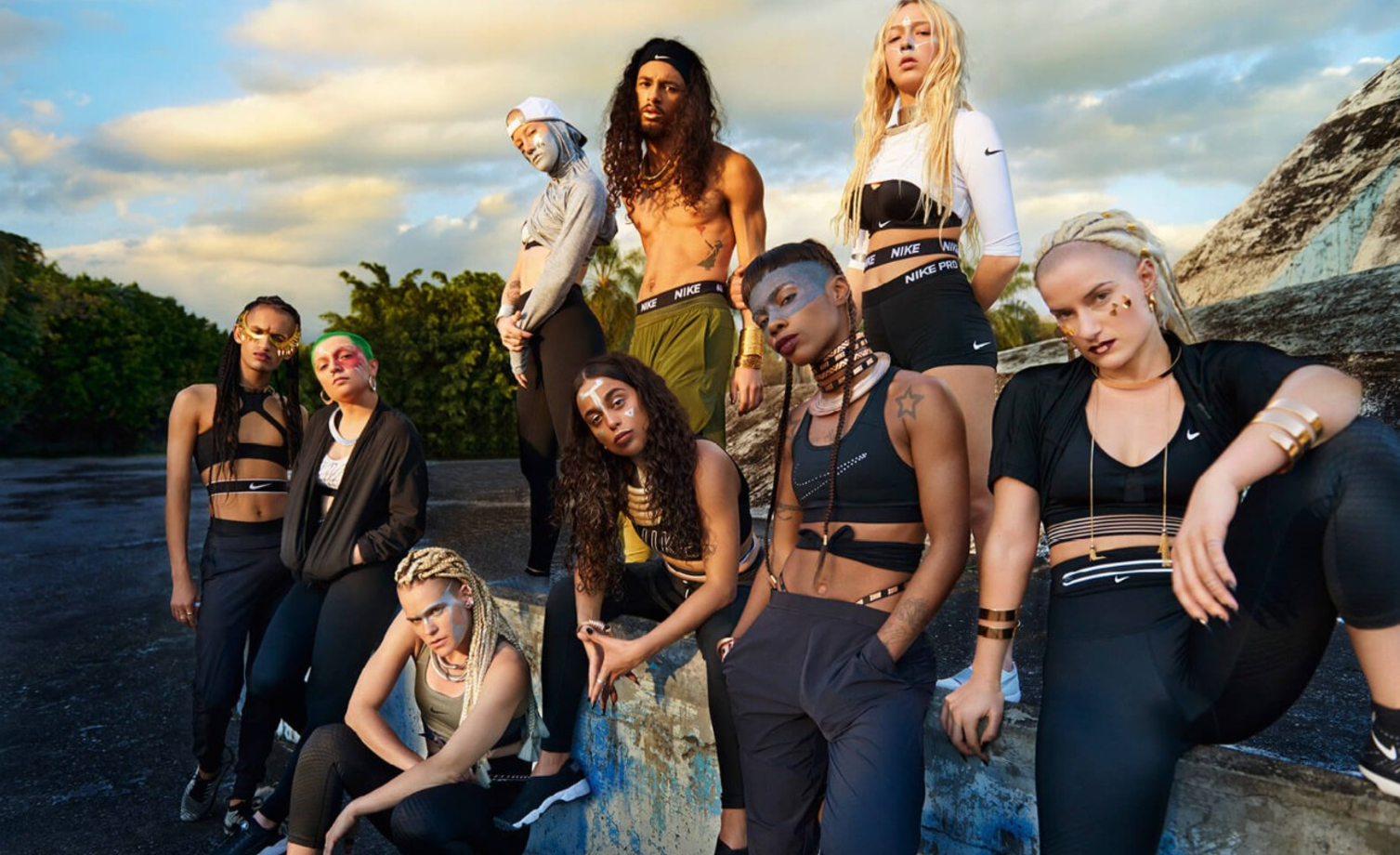 While twigs dances in some serious athleisure outfits with her back-up athletes, she asks viewers to put their trust in her. And all the people who don't necessarily consider themselves athletic, but want a similar infusion of cool girl style, certainly will.