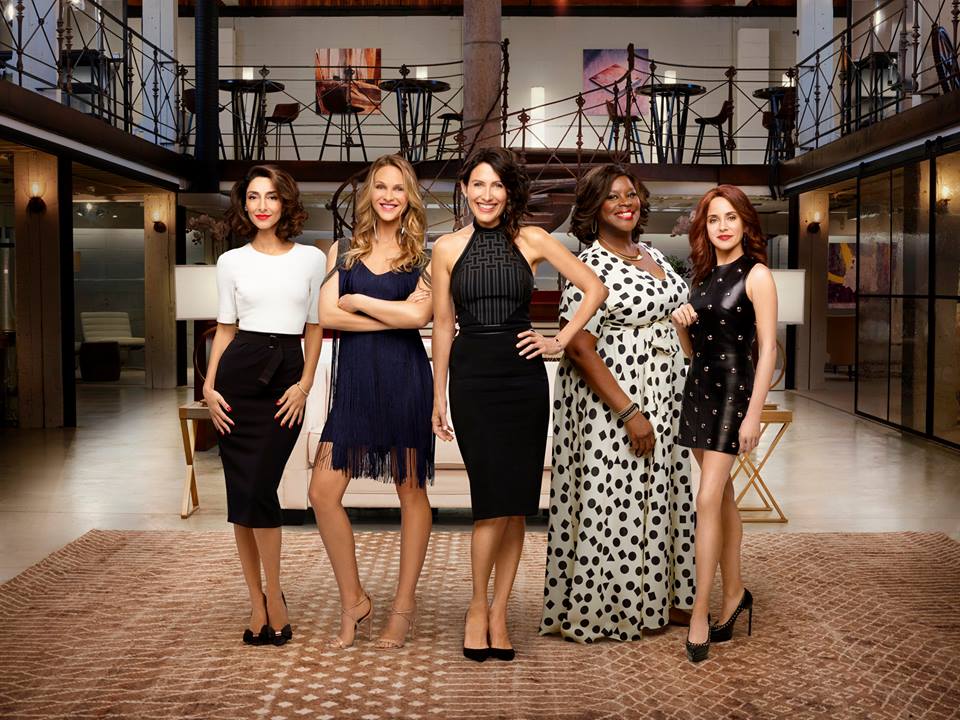 Bravo's first scripted show, the funny and feminist Girlfriends' Guide to Divorce, returns for a third season tonight, complete with brighter costumes and a brand new love interest. To give insight into the coming season, costume designer Cynthia Summers joined star Lisa Edelstein (formerly Lisa E.), designer Ramy Sharp and executive producer Meryl Poster on a panel at the Bloomingdale's flagship to discuss shopping for the series, which was recently picked up for its fourth and fifth seasons.
Edelstein plays recently divorced former mommy blogger Abby McCarthy, who's struggling with no longer appearing perfect, especially to her fans. When the show begins she's a writer who works from home while raising her children, but as it progresses she lands a job with the blog SheShe, sharing advice for recent divorcées. 
Edelstein's character is frequently spotted in hyper-feminine A-line skirts, while her crew of stylish girlfriends all have very specific looks, à la Sex and the City. The styles range from the structured divorce attorney, Delia Banai (such a Miranda) to the wild Phoebe Conte (a total Samantha, only more bohemian). But unlike SATC, the characters admittedly aren't dressed specifically to start new trends, although Summers does make sure they stay ahead of the curve.
The tight-knit relationship between Edelstein and Summers stems from a sense of body positivity other sets often lack. A costume designer at Edelstein's first job told the tiny actress, "You would be so perfect if you just lost 30 pounds."
"I was a beautiful young woman and I couldn't see it in myself at the time. The position that Cynthia is in is vital to the show. Everyone has issues with what body part they like and don't like," Edelstein explained. "Cynthia is very into her job. It's an emotional experience. She'll tell the story about why you should be wearing this," the actress continued. "You're about to be on camera and it's your job and we all have insecurities. She has to find a way to nurture and celebrate the way we feel about our bodies," Edelstein said. "I sometimes feel like a cheerleader," Summers added.
The conversation quickly shifted to whether or not recently divorced women would be quite so stylish. EP Poster made an effort "not to see the misery but to see the joy and the fun" in the show, which is reflected in the splashy prints and boho chic jumpsuits.
Retta, formerly on Parks and Recreation, recently joined the cast and will have a much larger role this season. "Retta has been such a blessing. She's loving fashion. She just embraced it," Summers said. "It's really opened up a whole other range of designers to work with, so that's been great for me. I've really tapped into a lot of new people. I found this really great designer in Atlanta and her company is JIBRI. She really dresses African American women in bright colors and she's just got all this boldness going on and I love it," Summers told the Observer.
Expect to see more of Retta's inclusion in the main circle of friends, and the costumes to match. "She becomes more affluent job-wise, so we needed her to move into the same category as our main cast; her friends. I've also started recently using some Melissa McCarthy pieces. At first I wasn't sure if they were going to work, but her skirts are amazing."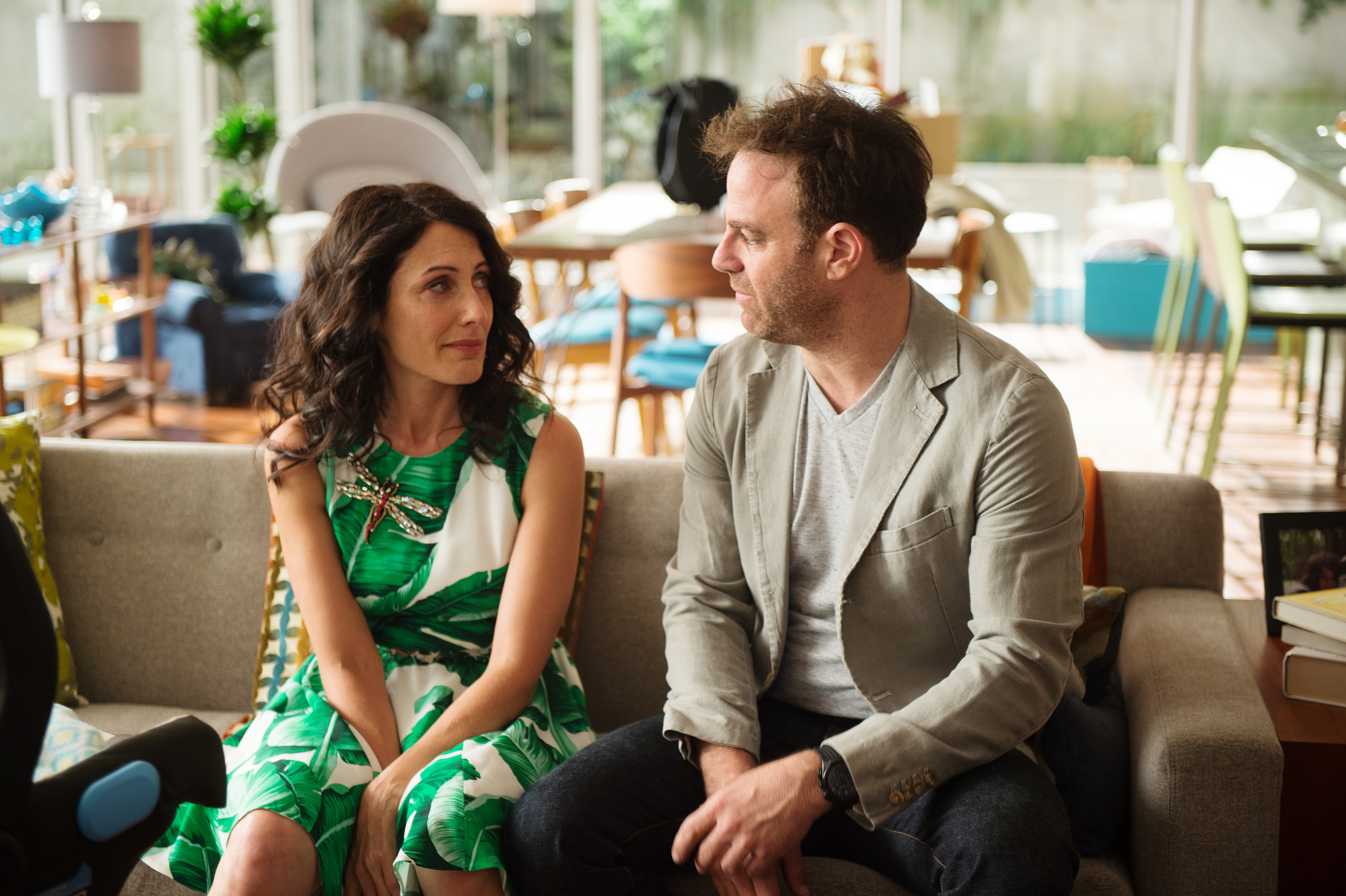 Last year the major fashion moment was the reveal of Delia's dramatic wedding dress, and in the trailer for the third season, there seem to be a few big sartorial statements."There's one episode where Abby—I don't know what I can talk about—she's writing something that the girls dress up for and it's pretty fun, it's very funny," Summers hinted.
Another indication of the outlook on the coming season is Abby's new color palette. "Her character's really in a good place this season with a new love interest. Jake's given her the gift that she really doesn't have to work if she doesn't want to. That was really freeing for her to be herself. So her colors have really brightened up. That's definitely a nod to her character's story arc this year," Summers said. 
Summers previously worked as the costume designer on UnREAL, but won't be joining them for their third season, which is currently in production. Since there's a bachelorette this year instead of a bachelor, there are less gowns to choose. Her focus is on "staying ahead of the fashion curveball" and staying true to the characters, all with a healthy dose of body positivity.