"Many people know me as the woman married to Alec Baldwin who does yoga poses in unlikely places."
That is the first sentence in Hilaria Baldwin's new book, The Living Clearly Method: 5 Principles for a Fit Body, Healthy Mind & Joyful Life. The book is devoted to explaining her personal method, divided into five parts: perspective, breathing, grounding, balance and letting go. For extra PR potential, Hilaria shares lots of photos of her famous husband in the book, for instance, watching her headstand in the kitchen while she turns on the blender and so on. While Alec might not join her on top of the kitchen island, she told the Observer he does practice yoga with her at home.
Her famous last name, courtesy of a husband who some believe has made Saturday Night Live great again, is not unhelpful in her bid to be the next big lifestyle guru. Hilaria's background as a dancer, and then a teacher at Yoga Vida, makes her a worthy contender for such a title, though some might say the word 'guru' – highly sacred in many cultures, is sometimes a little too easily bandied around. After graduating from NYU, Hilaria co-founded the in-demand yoga studio in Union Square which has since expanded to Noho, Dumbo and Tribeca. The Baldwin family lives just blocks away from the Union Square studio, per Hilaria's request, making it easier to pop in to teach a class. The three Baldwin children, who are all often seen on her Instagram, often join her for at-home yoga classes.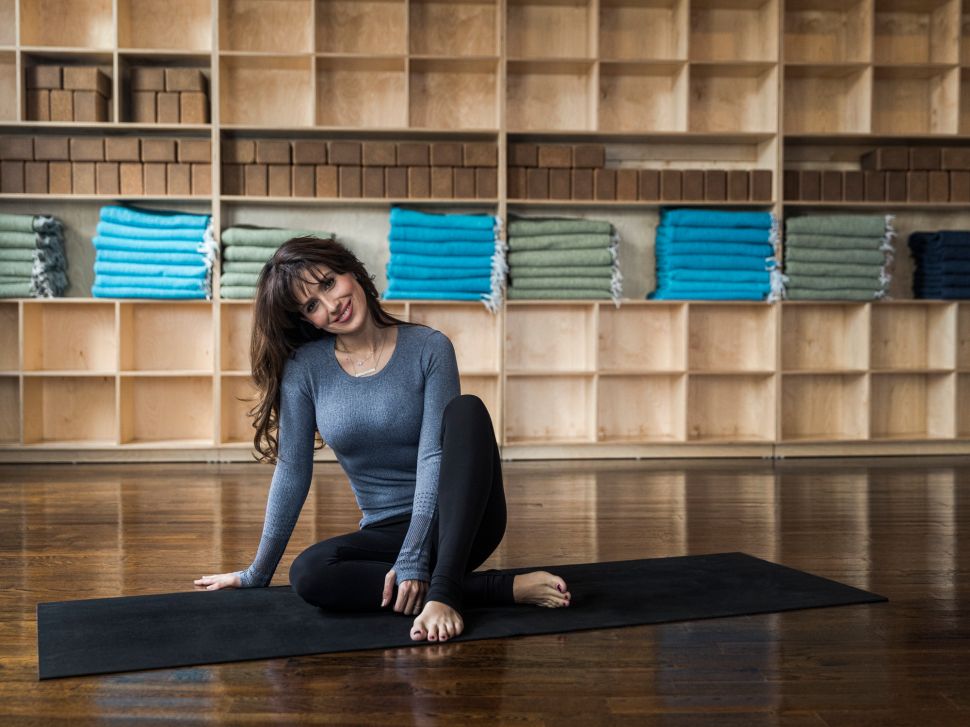 In her book, Hilaria details yoga poses for everyday life, while answering emails or standing at the sink. There are also healthful, if slightly off-the-wall, home recipes, including lavender, chamomile and honey dressing, and a how-to on preparing tempeh. While this fitness maven is lucky enough to find time to go running, she understands other women might have to sneak barre moves into their bathroom routine.
While Hilaria's personal lifestyle might not be relatable, it's certainly enviable, a mark of every sought-after lifestyle guru. Hilaria is perhaps the East Coast answer to Gwyneth Paltrow, encouraging her readers and followers to imagine they, too, could do yoga in heels in exotic places, all while surrounded by a doting, celebrity husband.