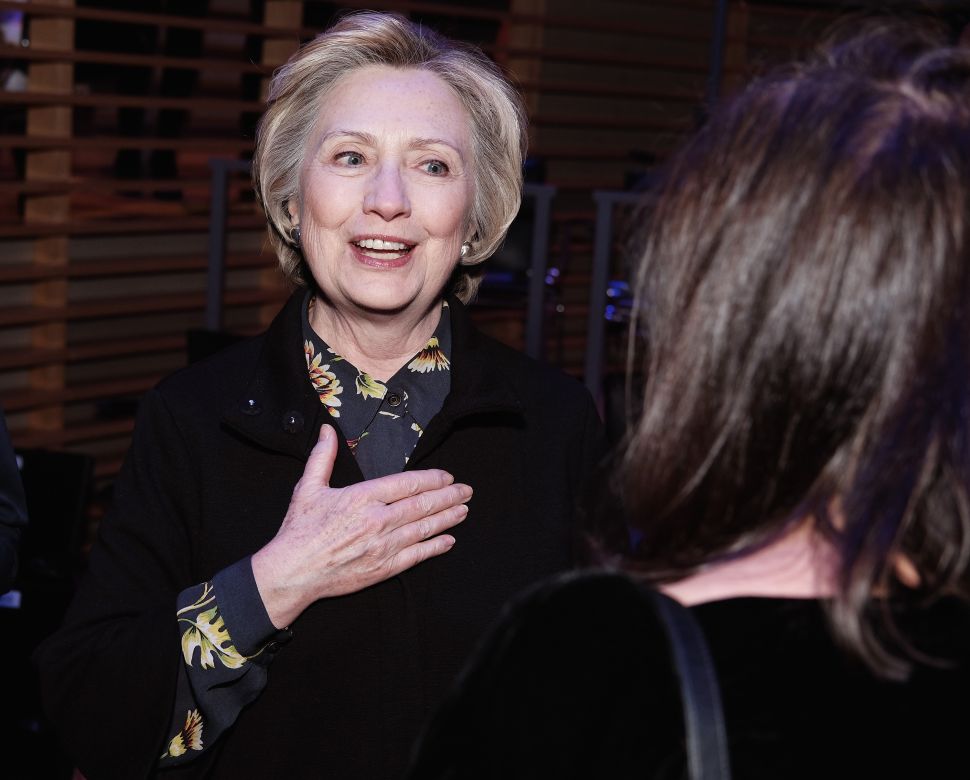 So you're Hillary. You're getting over the misery of the inauguration, and you're starting to figure out what to do next. You're not taking this running for Mayor thing too seriously, but you also think Bill de Blasio is a disaster so you're keeping half an eye on it. You're reading about all of the legal problems swirling around de Blasio and his team. The DA just brought him in for questioning. He's being interviewed soon by federal prosecutors to explain his role in a slew of scandals. You haven't paid close attention to local politics since you left the Senate.
So what should you make of all of this? Here's a quick primer.
Scenario 1: de Blasio is indicted. It's unclear if this will happen, but once you're being interviewed by prosecutors multiple times, it's clearly a possibility. If de Blasio is arrested, the ball moves to Andrew Cuomo's court. Cuomo has the power, under the state constitution, to suspend or remove the Mayor from office. The Governor is politically cautious, and as much as he hates the Mayor, his instinct will be to leave de Blasio in place and let the voters take him out. But doing so blocks the ascension of the first female Mayor in the city's long history and the first African American female Mayor in the city's long history. African American clergy, civic and political leaders will protest and the momentum from the global women's march won't help Cuomo either. If Cuomo uses his authority to remove de Blasio, Public Advocate Tish James becomes Mayor and, under the likeliest scenario, a 60-day nonpartisan special election is held. Whoever gets the most votes wins.
If this occurs, Hillary can throw her hat in the ring, campaign for 60 days in wildly friendly territory and win easily. She'll have to defend the seat later this year, but it's hard to see any credible Democrat challenging her in a primary, and while Hillary did lose to a Republican last fall, the West Village, Park Slope and Riverdale aren't exactly the Rust Belt. The job is hers.
Scenario 2: Staff are indicted but de Blasio is not. For run-of-the-mill type challengers like Comptroller Scott Stringer, this poses a tougher question. Indictments weaken an already weak de Blasio, but they don't knock him out. So choosing to challenge him does take a modicum of courage. But for Hillary, it's more than enough. Indictments mean de Blasio has failed as a manager and as a Mayor. The rationale to replace him is there. And the job is hers for the taking.
Scenario 3: No one is indicted. This seems unlikely at this point, but if everyone at City Hall and the de Blasio campaign escapes arrest and prosecution, Hillary would have to affirmatively say "I don't care, he stinks, I can do a much better job, and this is a lot better than writing books and giving speeches." She could. She'd still win easily. But de Blasio probably fights for his job and she'd have to run a real campaign. Whether she's up for that is unclear at best.
We'll know a lot more in the next few weeks. And assuming at least staff are indicted and assuming Hillary truly isn't interested, whoever steps up first among the first tier candidates—Stringer, James, former Council Speaker Chris Quinn, Congressman Hakeem Jeffries, Bronx Borough President Ruben Diaz, Jr.—will have a significant advantage. But as de Blasio and his team start contemplating plea bargains, trials, and legal defense funds, Hillary might as well keep the option open. It could be fun.
SEE ALSO: NEW YORK NEEDS A MUCH BETTER MAYOR
Bradley Tusk is the founder and CEO of Tusk Holdings, the parent company of Tusk Strategies, Tusk Ventures, Kronos Archives, the Ivory Gaming Group and Tusk Montgomery Philanthropies. In 2009 he served as Mike Bloomberg's campaign manager, guiding Mayor Bloomberg to a third term.