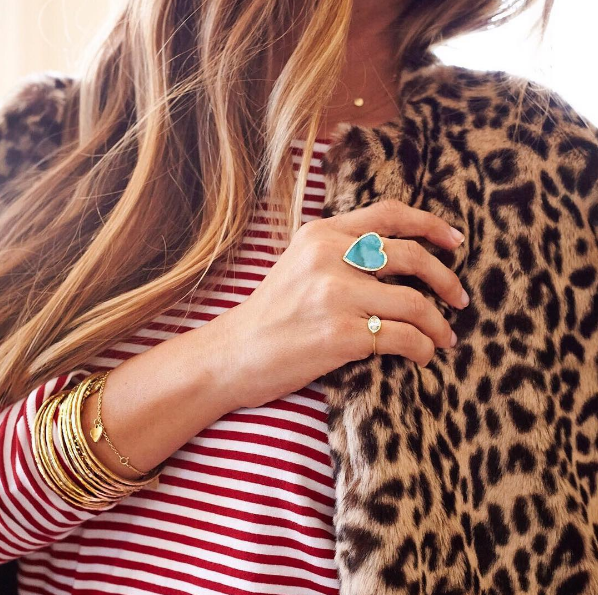 If you recently noticed that everything around you is a vision of pink and red, and totally covered in hearts, that's no coincidence. Actually, it's due to the fact that Valentine's Day is around the corner and wait, have you decided what to buy your significant other yet?
Here's a hint from women everywhere: we want jewelry.
Seriously, 53 percent of women said they would end their relationship if they didn't receive a V Day gift, according to Statistic Brain. While chocolates and roses are nice, a fine necklace or a thoughtful pair of earrings will go even further in communicating just how special your partner is to you.
"A jewelry gift should happen at the beginning of a relationship if it feels like a courting period and he wants to make her happy," explained Marion Fasel, a jewelry editor and expert who founded the site The Adventurine.
However, that doesn't mean you should head to the nearest jewelry store and empty your wallet; there are certain details to keep in mind. Fasel's number one rule is very important: Don't buy your significant other a ring if you're not already married. "It could probably give a girl a heart attack if she opened a ring box and it wasn't a proposal and just a pretty ring. It's 100 percent don't do it!" She warned.
Also, don't feel relegated to just buying diamonds.
"Valentine's Day, being customarily associated with the color red, is a great fit for rubies or pink sapphires, too," suggested Alison Chemla, the creative director and designer of the playful Alison Lou baubles.
"Judy Geib also makes some wonderful pieces with lush pinks and reds," pointed out Sarah Blair, the SVP DMM of Women's Accessories and Shoes at Barneys. She also suggested asking sales associates for help, when shopping without your SO; they are familiar with the product and can help select a bauble that will be the perfect gift.
While there is, of course, no accurate guide on what you should buy your SO for each Valentine's Day milestone, a little help is always nice. So the Observer turned to six jewelry experts and asked them what they recommend for your girlfriend, wife, life partner, etc., depending on how long you've been together.
Six Months or Less
For your first V Day gift, consider something small and trendy, like Anita Ko's ear cuffs. The trendy jewel will work for any woman, regardless of how many piercings they have, and it can be purchased with and without gems, for all price ranges. "Keep it simple, but still romantic!" The jeweler suggests for this early milestone.
"It's really the thought that counts at this stage," said Chemla, who thinks six months might be a bit too early for baubles. However, that doesn't give you permission to slack off. "Just go with 100 roses, it's a classic move that always works," she recommended.
One Year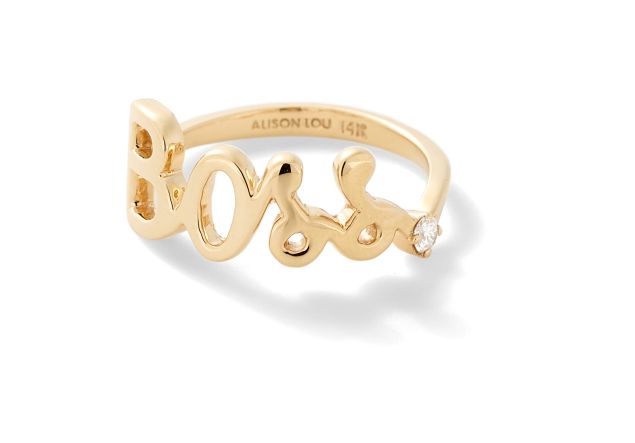 However, Chemla changes her tone when a couple that has been together for a year is celebrating Valentine's Day. Seeing as this is still early on, she suggests starting small, like one of her "Queen" studs or "Boss" ring so "she knows who is No. 1 in your world."
Ko is also partial to a stud, but suggests going for a personal option; buy a few of her Diamond Number Studs to commemorate an anniversary or her birthday. The Los Angeles-based designer likens it to an unexpected take on a monogrammed gift.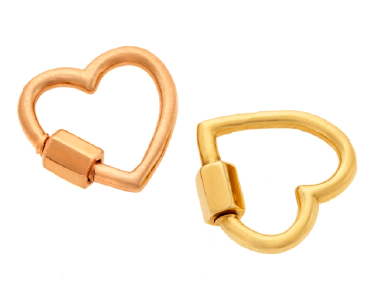 Symbolism is something that Fasel recommends, as well. She suggested one of Marla Aaron's modern take on the heart, translated as a lock. "That's a great holiday gift, because it says, 'Let's lock it down,' " Fasel pointed out. She offers a slew of styles, so it's easy to choose an option that fits your circumstance: A more serious relationship could garner a diamond-encrusted version, while a teeny rose gold heart lock is still a good option for a more casual couple.
Three Years
The saying "third time's the charm" absolutely applies in this situation. In fact, Blair thinks this milestone is the ideal time to start a charm necklace.
"Start with one necklace and charm, layering in additional charms over time to create a unique and personalized piece," she suggested. Jennifer Meyer offers a bold diamond and lapis lazuli heart necklace that can easily be turned into a DIY charm situation with an Irene Neuwirth gemstone pendant or two.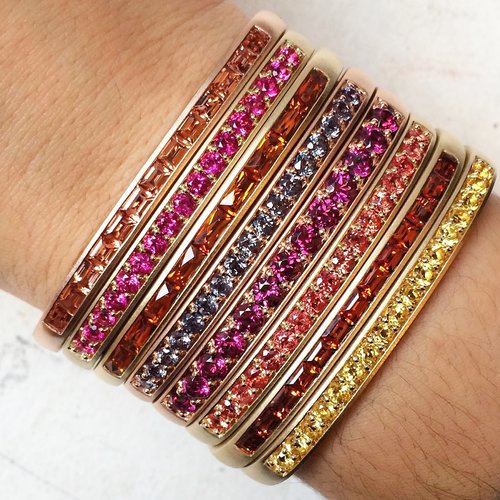 Another option for a tradition-building gift is a stackable cuff. We're partial to Jane Taylor's playful bangles, which come in a slew of stones (from turquoise to red garnet and even pearls). Every future occasion or milestone can be attributed to a certain stone type or color.
Ko encourages going with an experience for this third Valentine's Day, in addition to some baubles. After a nice dinner or during a weekend getaway, surprise her with a Ruby Coil Ring, which is surprisingly sexy.
Five Years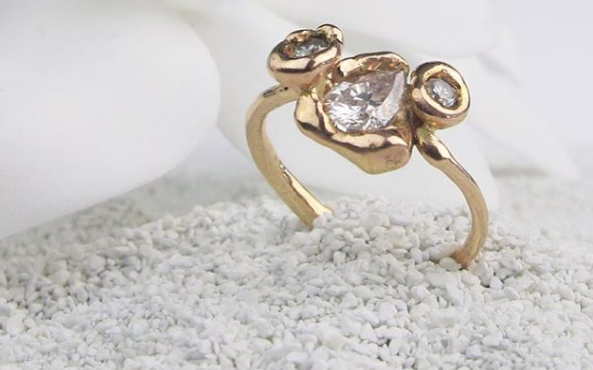 If you've made it five years, Lori Leven of Love Adorned thinks its time to take things seriously. "Seems like about now you should be thinking about that big engagement ring purchase," she told the Observer. To show your special someone just how one-of-a-kind they are, go for a handcrafted engagement ring, like this stunner from Blair Lauren Brown.
Blair also thinks half a decade is deserving of a major ring. However, she advised looking for something more special than a simple diamond band. Think about "a precious gemstone ring or antique diamond for gravitas, reminding someone of the special bond," Blair offered.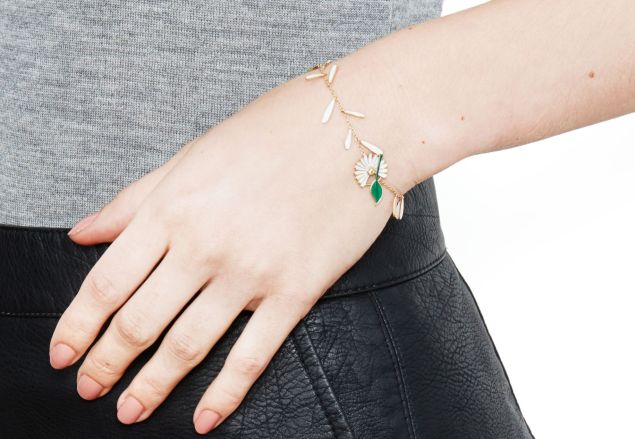 On the cheekier, less serious side, long-lasting flowers will make for a good gift, like Alison Lou's hand-painted enamel He Loves Me bracelet. A riff on the classic petal pulling game, a yellow diamond also dangles off of this 14 karat gold chain. And on the bright side, this bouquet won't die anytime soon.
10 Years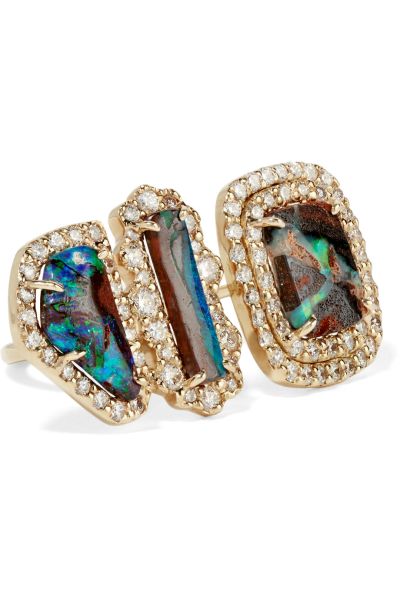 Okay, if you've shared a decade with your significant other, you both deserve a prize. But, this is the time to really go for something really big. Sophie Quy, the Fine Jewelry Buyer at Net-A-Porter, considers checking out brands like Fernando Jorge and Kimberly McDonald. However, she recommends checking out Fred Leighton for "a beautiful one of a kind piece vintage piece." There is no girl who would not appreciate that token of appreciation.
For someone with edgier taste, one of Ko's diamond chokers will definitely do the trick. The Emerald Cut Diamond Choker is a major splurge, but offers the ultimate in bling with 7.47 carats of diamonds in 18 karat gold; for something a bit more subdued the Diamond Link Choker will do, at only 3.82 carats of diamonds. These gifts do come with six-figure price tags, but the reaction to receiving such a lavish gift is priceless.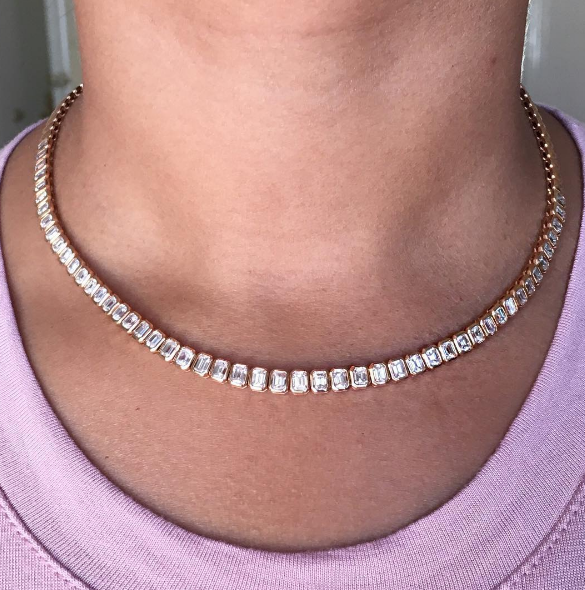 And if all else fails, just keep Fasel's advice in mind: "I suppose there aren't that many girls who would be so upset by a surprise jewelry gift. If someone went off to Tiffany and bought them [something] a little blue box, you won't get any complaints."