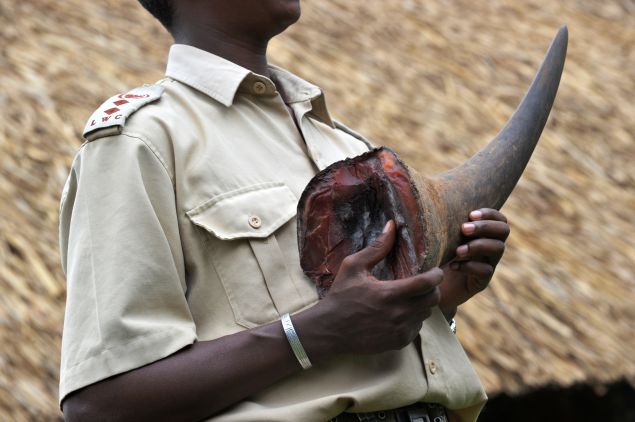 The world's first pocket-sized DNA sequencer, called the MinION, is exciting genetic researchers worldwide. The British biotech corporation Oxford Nanopore Technologies developed the 87-gram USB module, which can replace almost an entire laboratory. Its name refers to its minimal size, the ions that flow through it, as well as the producing company's name.
The device is not only more compact than its lab cousins but, with a price tag of about $1,000, also more affordable and faster. It can identify the DNA barcode genes of animals and plants alike in real time, if necessary even in the field. The MinION takes about an hour for the DNA sequencing of a blood stain—a process that usually takes a week in a laboratory.
Thanks to its size and speed, the MiniON is highly coveted by crime-fighting agencies that require proof of DNA as evidence.
This includes the fight against wildlife crime. John Wetton, Co-Director of the Alec Jeffreys Forensic Genomics Unit at the University of Leicester in the UK, can think of numerous scenarios in which poachers and smugglers could be apprehended much more efficiently if the MinION were used: "One of the key questions in wildlife crime is identifying the species of origin of biological traces, whether that be a bloodstain on a suspected elephant or rhino poacher's knife, whether bushmeat in a market is from a common species or an…endangered one and whether the filleted fish being sold at the dockside of a trawler is from a permitted species or outside of quota,"
The British DNA detective has pitched a proposal to the Wildlife Tech Challenge, a competition created by the National Geographic Society, the Smithsonian and USAID. The goal of the contest is to promote ideas that use modern technology to combat wildlife crime. In his competition entry, Wetton suggests testing methods in which the role and importance of the MinION were to increase in stages. "Our aim would be to demonstrate that the MinION can generate DNA sequences that can robustly identify forensic traces to the species level." The first stage of the tests would be still in a laboratory, the last stage in the field. After every stage the results of the MinION were to be compared with those recorded using the longer and more elaborate Sanger Method for DNA sequencing. This would show that the small device can hold its ground against such an established testing method.
If combined with other inventions and innovations in recent DNA research, the device has the potential not only to link evidence to a certain animal species, but even to the specific crime.
Wetton's concept convinced the Wildlife Crime Tech Challenge judges, winning funding to start these tests. "The initial target species would be elephant, rhino and tiger and we hope to develop tests in collaboration with Oxford Nanopore Technologies and our partners in Kenya Wildlife Services and the wildcat protection group Panthera", says Wetton. To Wetton, the partnership with Kenya Wildlife Services is an ideal marriage as the East African game rangers have already used DNA evidence in court cases against poachers. "But currently they have to outsource their DNA sequencing as they lack the appropriate equipment. An in-field sequencing solution would allow them to rapidly identify offences."
Delays in DNA sequencing thwart the chance for a conviction of poachers, who may be released on bail while waiting for test results and then flee. Samples can be compromised on transport, giving defense lawyers an opportunity to challenge them.
The MinION could change all this and become to poachers what a breathalyzer has become to drunk drivers. If combined with other inventions and innovations in recent DNA research, the device has the potential not only to link evidence to a certain animal species, but even to the specific crime. In other words, the MinION could trace the DNA in confiscated rhino-horn powder to match it with a specific protected animal that had previously been found killed.
But to accomplish this, the sequencer needs to be linked to international databases that record DNA data of wildlife crime. In South Africa the RhODIS (Rhinoceros DNA Index System) database already demonstrates successfully that such record collections can work. It collects DNA data of rhinos that have fallen victim to wildlife crime since 2010.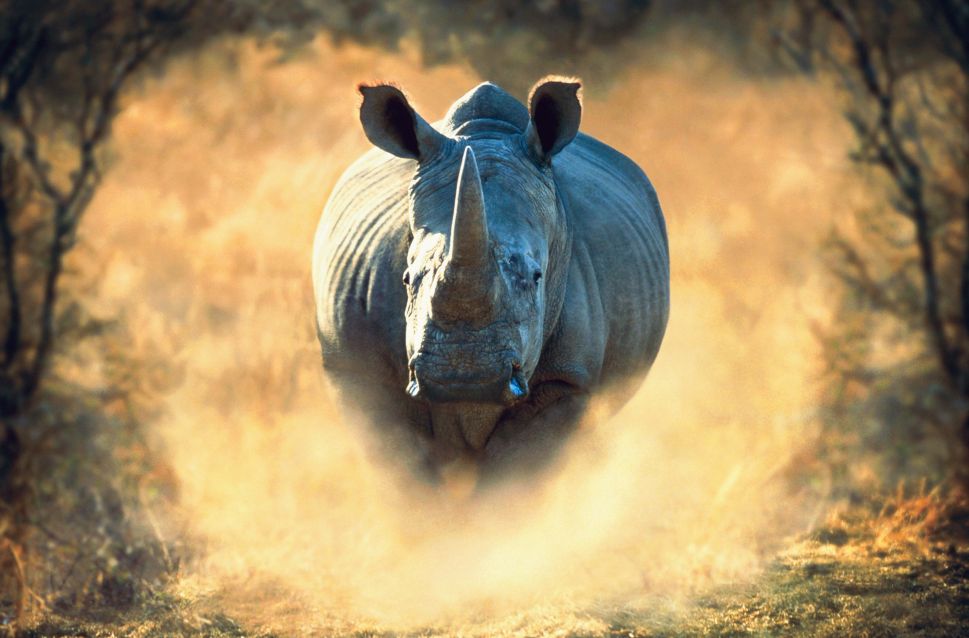 Cindy Harper, director of the Veterinary Genetics Laboratory at the Faculty of Veterinary Science of the University of Pretoria, South Africa and in charge of RhODIS, points to their past successes in international courts of law: "The system has been utilized in the UK, Namibia and South Africa successfully and aided prosecution by linking criminals to the crime and increased sentences by implicating traffickers in specific rhinoceros crimes."
The obvious next step in the fight against poaching would be to bring databases like RhODIS and devices like the MinION together. "The concept of such simplified species ID is excellent and would have great field application for immediate ID of species," says Harper, who hopes that this would gain her RhODIS system access to more DNA data at a much faster rate than at the moment.
She laments that confiscated rhino horn products are only rarely sent to RhODIS for comparison. "This is unfortunate since much of the work needed depends heavily on ease of movement of samples." International transport of rhino horn is illegal and, even for research on wildlife crime, needs laborious paperwork for exceptions. Just for an example, Harper reports that in the past confiscated a rhino horn from Malaysia took up to two years, plowing through plenty of legal red tape, until it was sent to South Africa and linked to a killed animal. Sending MinION data to RhODIS instead would bypass this problem.
Jon Wetton too is eager to use these new technologies to overcome such obstacles: "We are keen to work with Cindy Harper on developing an effective forensic workflow which could link the techniques of the MinION and RhoDIS."