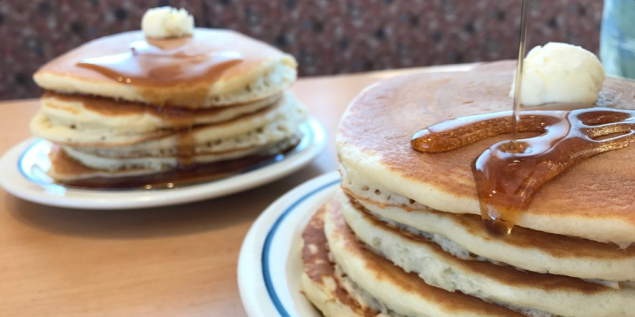 The Twitter feed you can always count on for pancakes and other delicious food porn went rogue over the weekend.
The official IHOP Twitter account strayed from breakfast pictures and began sharing anti-Hillary Clinton tweets. The following retweet, which mocks Clinton and her supporters for running a "garbage campaign," was screenshotted by many users.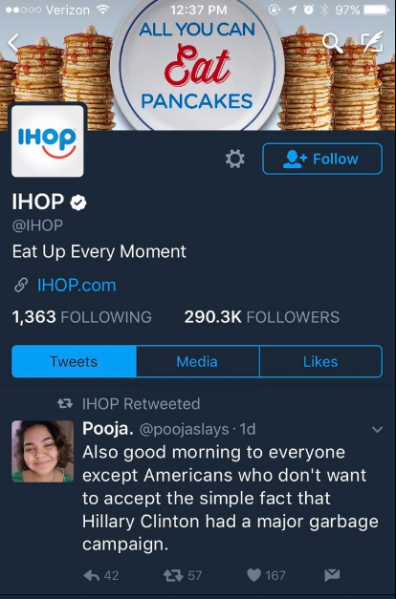 IHOP immediately cleaned up their account, providing no explanation. Concerned the chain was taking a political stance, followers started asking questions. Some even called for a boycott.
After an influx of inquiring tweets from followers, IHOP announced an investigation revealed the account was hacked.
But users are not buying it. Many are pointing to the fact that only one off-brand message was shared.
Even the user whose account was retweeted is mocking the incident.