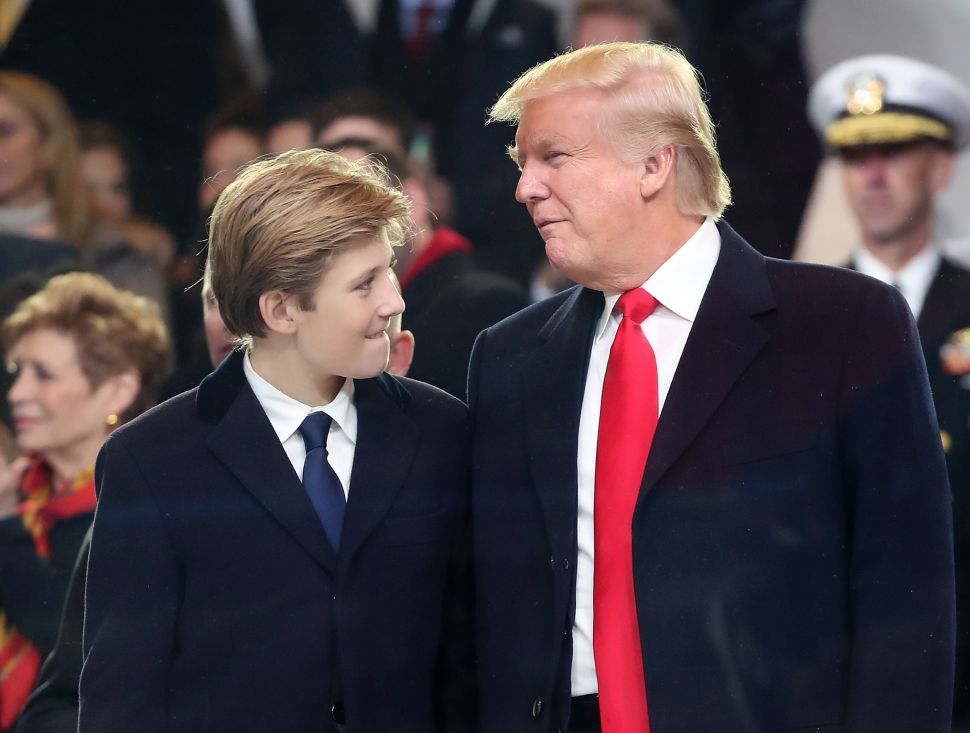 Saturday Night Live never fails to entertain with its social and political commentary. The 2016-2017 season has seen SNL satirize Donald Trump and the first family through monologues, sketches and viral videos (my personal favorite, "Melaniade," is a clever parody of one of Beyoncé's hits from her album Lemonade, "I Ain't Sorry"). Trump may feel differently; I think it's hilarious. But following Trump's presidential inauguration, SNL writer Katie Rich took things one step too far when she tweeted about Trump's 10-year-old son, Barron.
"Barron will be this country's first homeschool shooter," Rich wrote in a since-deleted tweet.
Twitter users were soon firing back at Rich, tweeting that she should be dismissed from her job. Former first daughter Chelsea Clinton also took to Facebook in Barron's defense, "Barron Trump deserves the chance every child does-to be a kid. Standing up for every kid also means opposing POTUS policies that hurt kids."
[protected-iframe id="110aceae22675f0649da224c4b57919a-35584880-116007483″ info="https://www.facebook.com/plugins/post.php?href=https%3A%2F%2Fwww.facebook.com%2Fchelseaclinton%2Fposts%2F971766646256556&width=500″ width="500″ height="161″ frameborder="0″ style="border:none;overflow:hidden" scrolling="no"]
Rich issued an apology on January 23, right after SNL announced her suspension.
Whether Rich deserves her suspension, or if she should be fired altogether, I can't say, but one thing I know for sure. Barron Trump did not deserve this. He may be the son of the least popular incoming president in 40 years, but that doesn't justify personally attacking a 10-year-old boy. He is not his father. He's a child. And until he is able to speak for himself as an independent adult, he doesn't deserve any of this.
You might wonder why anyone needs to protect the son of a multibillionaire who's said far worse about everyone from Muslims, to Latinos, to the disabled, to journalists, to women, everywhere. But I really feel for Barron. When I was 3 years old, I found myself in a similar position.
In 1998, my father began his political career when he became mayor of Tuguegarao, a city in Region 2 of the Philippines. Being the child of a politician is a great privilege, but a great burden as well. I know that this is also a very privileged thing to say.
It was a role I never asked for, and a role I still resent having to play to this day (as he continued his career in politics, and is currently on his last term as a congressman).
Keeping our privacy, blending in with the rest of our peers, enjoying the anonymity and lack of self-awareness of a "normal" childhood, these simple things that most children never consider became difficult to navigate for my siblings and me.
Public appearances weren't common, so our faces weren't immediately recognizable, but people knew who we were. Mention our last name, we'd get "the look," and people would suddenly treat us differently. When we attended church as a family we found special seats reserved for us in the front. On Christmas Eves, old ladies and children would give up their seats for us, no matter how much we refused.
I absolutely hated this. I didn't like the attention. I didn't like being treated differently. I didn't like that people felt the need to make us feel comfortable. It all only made me feel more awkward and uncomfortable. It was all so unnecessary. I'd never asked for any of it. And yet there I was.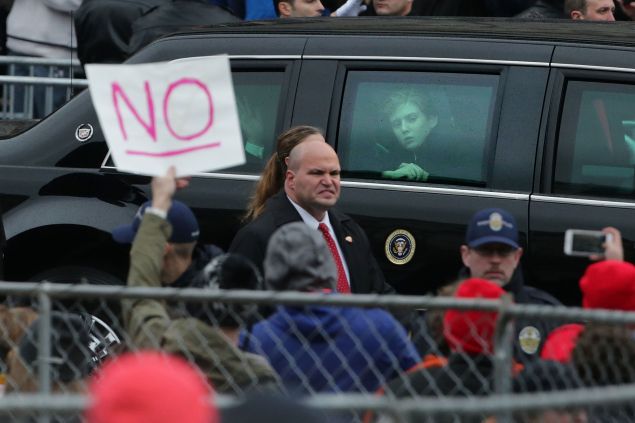 I was also frustrated with my parents' paranoia over our security. As kids, we weren't allowed to go anywhere outside of school without a bodyguard, driver, or nanny watching over us. We weren't allowed to stay out late to hang out and eat street food with friends. We still aren't allowed to spend the night in places other than our own home (unless we're on vacation, or, as in my case, studying abroad). That's because Philippine politics is a dirty and dangerous business.
As a politician, especially on the local level, my father's life was constantly under threat—and so were ours. Bomb scares were common and so were attempted shootings. It was a relatively common for men to die in bloody campaign trails and political feuds.
One day, when my father tried to pacify troublemakers at a barangay fiesta (village celebration), someone threw a rock at him that struck him in the head. I remember crying when my mother told me, foolishly thinking that the incident might kill him. I was glad to see him come home from the hospital a couple of hours later, head shaven and stitched up. But I was also angry that he made my mother worry, that he made me cry, and that he'd chosen this life for us.
We never wanted to put our lives at risk. We never wanted to be treated differently. We never wanted random people coming into our home, asking our father for help and raising their concerns, invading our privacy while we were still in our pajamas.
My mother and my siblings have long tried to persuade him to retire into the quiet life of a businessman without any success. I still wait for the day my father decides to quit politics. But for now, I can't do anything except lead my own life and career separate from his. Although many Filipino politicians' children, especially those with big names, decide they also want to enter politics, I don't want any part of it.
My family and I have had to accept that my father still wants to serve the people of Tuguegarao. And as long as the people still want him, there's not much we can do. I can only be thankful that my dad is well-loved and respected by the citizens he serves, so no personal attacks have been directed towards my siblings and myself. I can't say the same for my father, especially when election time rolls around and his opponents decide to spread rumors in attempts to destroy his name.
I can only imagine how it must be for 10-year-old Barron, who finds himself on a much larger stage. I can't completely empathize with him, but I feel sorry for him. He didn't choose his family. He didn't choose this life. And he didn't choose the spotlight—it chose him.