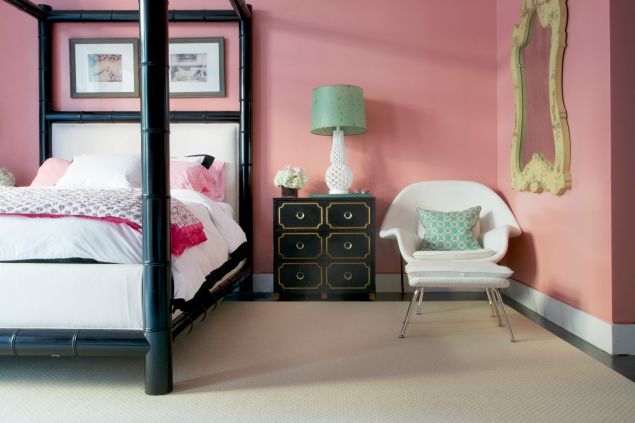 For the last several years, neutrals reigned as the color of choice in many fashionable homes. Sure, interior designers splashed a token accent color here and there, but for the most part, painted walls and furniture were relegated to eclectic spaces, such as an artist's studio or occasional entryway.
It seems 2017 may be ushering in a new décor style, according to interior designer Sasha Bikoff, who founded her eponymous firm three years ago. The 28-year-old is confident that colors will compete with the grays and beiges.
So what hues can we expect? "Shades like soft pink or shades of blue that have nude or earthy tones in them, making them easy to incorporate another stronger pop of color to balance it," Bikoff explained.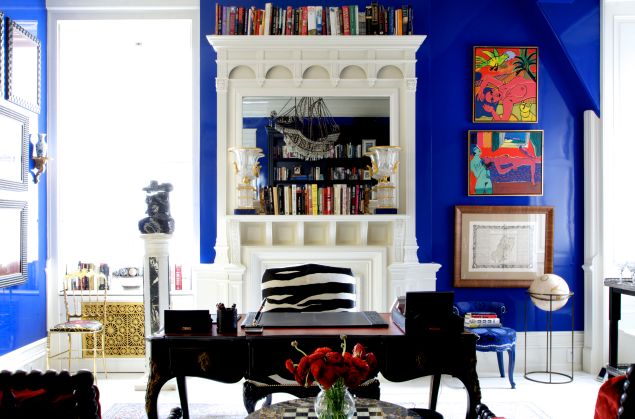 "In 2017 we are going to see rooms bursting with color," Bikoff, a native Upper East Sider told the Observer. "It's no longer about the 'accent color,' which only gives you just a little taste of uniqueness. It's about breathing life into a space, creating a special moment, and a certain vibe that is inspirational and creative."
Bikoff studied fine art in Paris, before moving home to Manhattan to work at Gagosian Gallery in Chelsea—while at the famed art gallery, she fell in love with interior design. She began helping friends decorate their homes, before deciding to focus on interior design, and proceeded to found her company—among her list of design projects is an apartment at the Dakota. Bikoff isn't afraid to use color on large spaces in rooms, including on walls.
"I expect to see lots of beautiful painted rooms in all different colors ranging from jewel tones to pastels and all the way to bright bold hues," Bikoff said. These colorful foregrounds will be the basis of various prints and fabrics in upholstery, drapes, and carpets."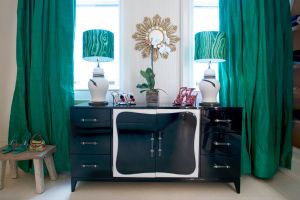 Of course, it's important to ensure one's abode doesn't look like a colorful trainweck from within—to do so, select shades that work together, rather than clash. "There will be contrasting colors incorporated within designs that will enhance each other," Bikoff said, adding a note about her own penchant for the combination of pink and green.
Just look to Kendall Jenner and her Instagram if you need proof of the power of pink—the reality star-slash-model posted a photo of her Christmas tree with her pink wall as a backdrop. Jenner wrote on her website that the specific shade (Baker-Miller Pink) is "the only color scientifically proven to calm you AND suppress your appetite." Sounds like an ideal way to keep many a New Year's resolution…while still being on trend.