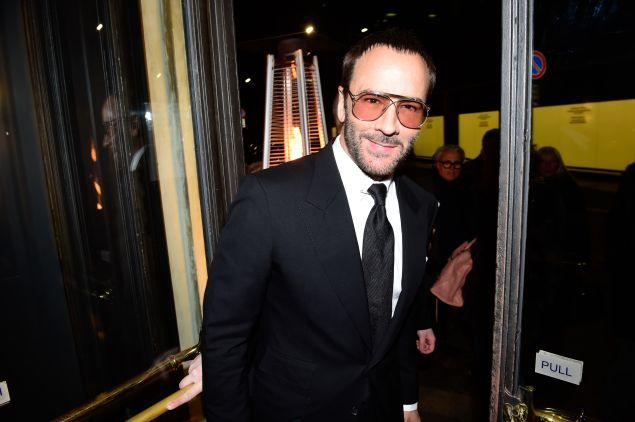 It's rather fitting that Tom Ford is introducing fine timepieces to his namesake line. This is a man who has never seen anyone eat in his office. This is a man who starts his days at 4:30 a.m. and weighs himself as soon as he gets out of bed. But we digress. This is also a man who has announced his intentions to roll out his very first collection of watches.
"Watches have long been an obsession of mine," the designer-turned-director said in a statement. "I have been waiting for the perfect moment in our brand development to introduce this category and have also waited for the perfect partner."
There have been few details revealed about the range and we don't know when these perfect watch specimens will be revealed to the world, or whether they will be for men or women or both. But we can assure you that these timepieces will be very high quality, as they will be assembled in Switzerland by Bedrock Manufacturing Company. The founder of the aforementioned company is the well-regarded watch guru Tom Kartsotis, who also founded Fossil and Shinola.
"We have a deep appreciation for the craft, detail, quality and of course taste, that Tom Ford stands for. These values are relevant now more than ever," Kartsotis affirmed. Serious Tom Ford fans might want to start the countdown for this watch launch. They also might want to start saving up.