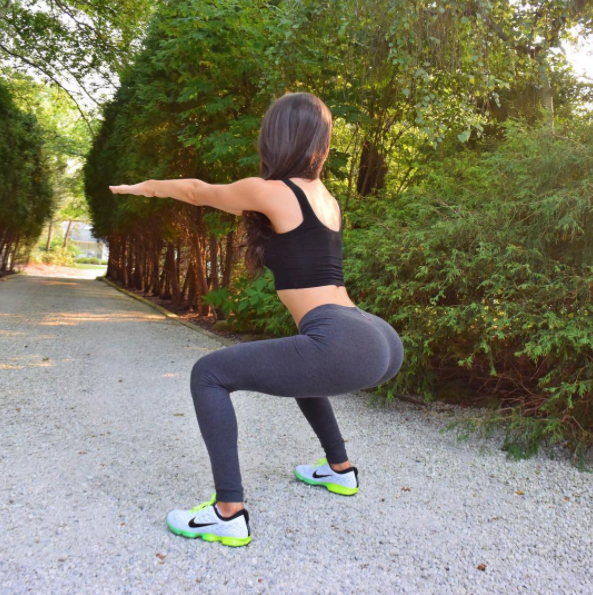 If your resolution is to obtain a body made for belfies, Jen Selter is here for you. The Instagram-famous fitness fanatic, who became infamous for creating the "belfie" (or butt selfie, for the uninitiated), has now rolled out her very own fitness app in partnership with Fitplan.
Of course this particular fitness app is video-based, which makes it perfect for Selter's brand of storytelling. Other workout apps, including the popular Aaptiv, are voice-only. Selter's new app is sure to be a hit and downloaded by many, even if they don't actually use it. When she hosted a social media #JenSelterChallenge, 20,000 people participated.
The only workout offered is the "lower body and booty challenge," which promises to combine body weight movements with resistance training, reps and timed rest. It's basically what every female weightlifter on Instagram does on their account for free. So if you're looking for a full-body workout, one that hits your arms and abs, you might want to look elsewhere.
The program's difficulty increases over six weeks, so hopefully you'll continue using it even after resolution season is over. Users can try it for free for one day, or subscribe for $9.99 a month for the opportunity to truly channel their outer Selter.