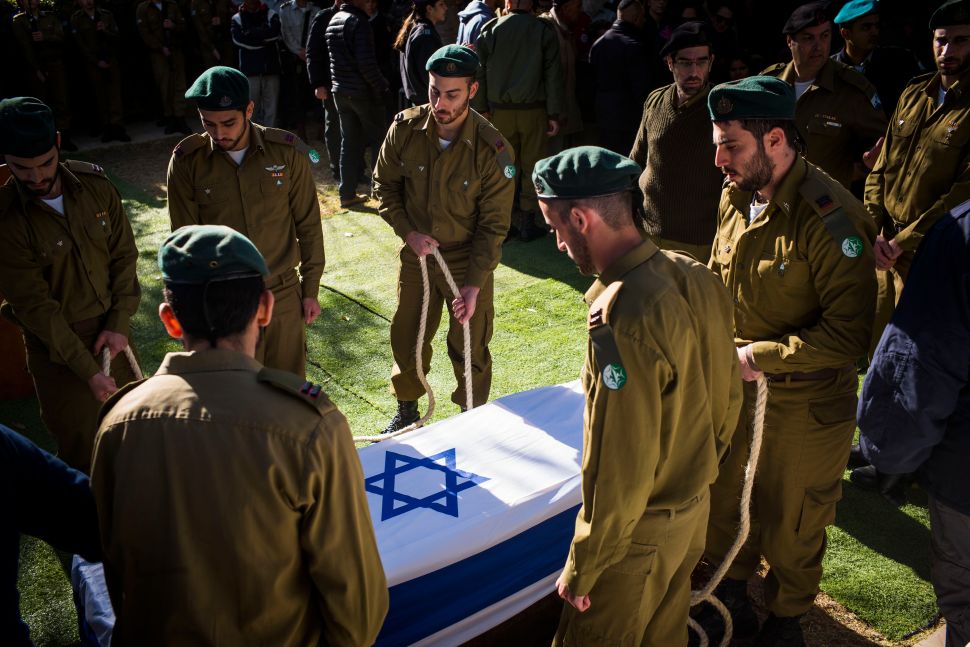 The murder of four Israelis in a Jerusalem truck attack calls for a new UN Security Council resolution. More worthless words from a body that wallows in condemnation of the Jewish State, one would understandably say, but the latest terrorist attack only reinforces what should be indisputable draft text for the perfect UN resolution on the Mideast crisis.
The Security Council issued an evergreen terrorism condemnation in response to the murders of Lt. Yael Yekutiel, 20, Lt. Shir Hajaj, 22, 2nd Lt. Erez Orbach, 20, and 2nd Lt. Shira Tzur, 20, without mentioning the victims by name. But let's put those who nominally condemn terror on the spot. As Prime Minister Benjamin Netanyahu correctly emphasized, the truck ramming is "part of the same ongoing battle against this global scourge of the new terrorism" and "we can only fight it together."
The United States, of course, condemns terror and condemns some more, even while condemning Israel in the December abstention and refusal to use veto power to knock down the Security Council settlements resolution. "Such cowardly acts can never be justified, and we call on all to send a clear and unequivocal message that terrorism must never be tolerated," National Security Council spokesman Ned Price said in response to Jerusalem attack.
Surely that clear and unequivocal message can start at the Security Council, right? Try this resolution text.
We reaffirm the responsibility of all member states to combat acts of terror, and not lend legitimacy to acts of terror by suggesting they're acts of resistance or understandable responses to settlement activity.

We express grave concern that continuing terror attacks are an insurmountable barrier to the peace process consistently encouraged by member states. We recognize that two states cannot live side by side in peace if Palestinians are continually attacking Israel.

We assert that the act of terrorism against a crowd at the Armon Hanatziv promenade is as much terrorism as the vehicle attacks on a Christmas market in Berlin or beachfront Bastille Day revelers in Nice, France. We acknowledge that Israelis bear the brunt of this difficult-to-prevent terror method, with 40 ramming attacks in Israel since October 2015. We demand that Palestinians stop producing cartoons and other propaganda encouraging vehicle attacks.

We hold that celebration of the attacks by Hamas handing out sweets in Gaza is nothing but candy-coated incitement, meant to indoctrinate youths in a culture of death and make a never-ending campaign of jihad the norm. We admit that Hamas holding a rally to celebrate the deaths of four Israelis is as heinous as would be a rally to celebrate the truck jihad attacks in Europe, and further acknowledge that this, as well as officially calling the attacker "heroic and courageous," does not demonstrate acceptable attitudes and actions of a peace partner.

We confess that resolution after resolution condemning the state of Israel with a few lines of lip service slamming general acts of violence not only feeds anti-Semitism but gives terrorists extra justification for their crimes against the Jewish State.

We recognize that resolutions passed by the United Nations against Iran have failed to address how the Islamic Republic is inextricably linked to the terrorism committed by Hamas and Hezbollah, and understand a comprehensive approach is needed to truly battle terrorism and threats to Israel, as well as threats to the region and beyond.

We acknowledge ISIS infiltration into Gaza, their cooperative relationship with Hamas and their goal of seizing Israel as part of their apocalyptic plan.

We agree that the United Nations should not tolerate state-sponsored terrorism, wherever it may be. We know that hardball must be used with such regimes. We call for the suspension of foreign aid to the West Bank as long as the Palestinian Authority supports or fosters incitement and rewards the survivors of terrorists, and will similarly suspend aid to Gaza as long as it is ruled by terrorist organization Hamas.
What civilized nation could vote against this resolution—or abstain?
Bridget Johnson is a senior fellow with the news and public policy group Haym Salomon Center and D.C. bureau chief for PJ Media.