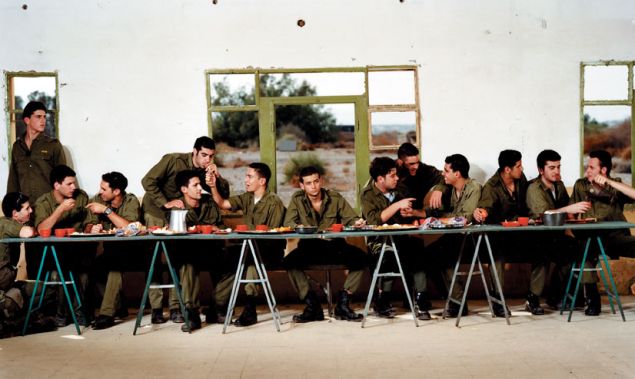 Jesus in a yarmulke is not an image likely to land without controversy. But that is the substance of the sculpture Christ Before the People's Court, on view now at the Israel Museum in Jerusalem, as the Washington Post reports.
Part of the show "Behold the Man: Jesus in Israeli Art," curated by Amitai Mendelsohn, the marble sculpture, which dates to 1876, is one of 150 works that look at the relationship between Judaism, Israel, Zionism and the son of god in the Christian faith. They are by 40 Jewish and Israeli artists and on view through April.
Among them is even a Chagall, showing the messiah draped in Jewish prayer scrolls and bathed in a yellow that might connote the yellow badges Jews were forced to wear as a result of antisemitism during certain historical periods, the Post noted.
The provocative exhibition might offend some—Ziva Amishai-Maisels, a professor who specializes in such imagery in Jewish history told the Post that religious Christians were more likely to be offended than religious Jews—but the curator said the sheer quantity of artwork by Jewish artists that looked at Jesus and the anxieties around the subject led him to put together the show.
The focus on Jesus by Jewish artists might seem random, but Mendelsohn says it makes sense: artists are "attracted to something that is forbidden for them."
Other works in the show are more overtly political: a depiction of the Last Supper with IDF soldiers in place of the disciples and one showing a Nazi guard taking Jesus off a crucifix.
But to anyone offended, Amishai-Maisels, has some advice. "The wall texts are explanatory enough—if they read them, it should calm them down."