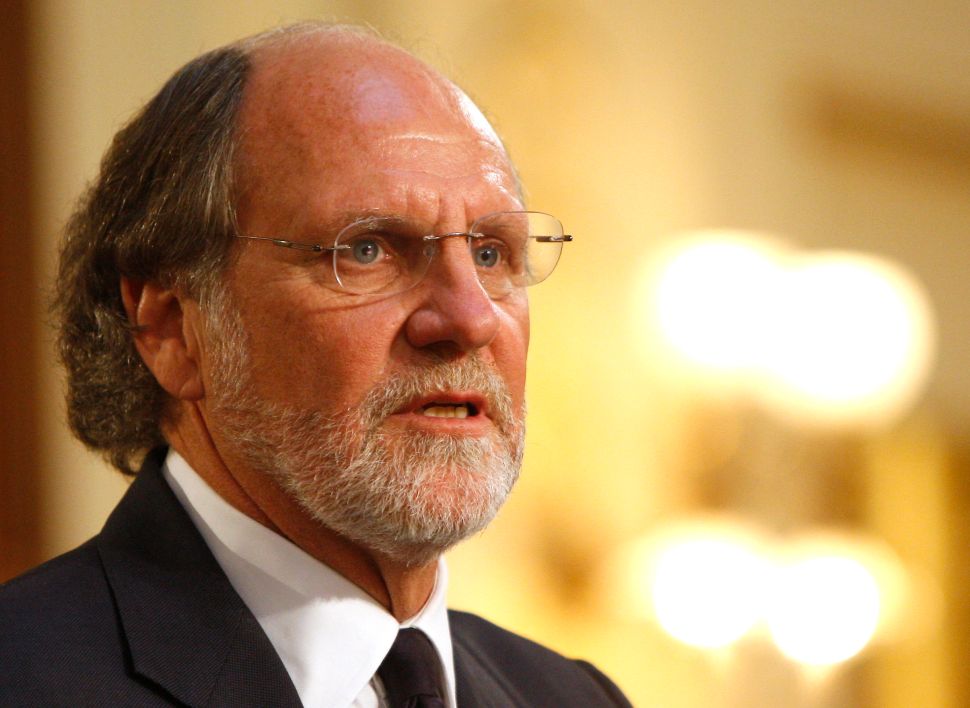 Five years after he oversaw the collapse of commodities brokerage MF Global Holdings Ltd., CEO Jon Corzine is finally paying the piper. The U.S. Commodity Futures Trading Commission (CFTC) sued Corzine for financial indiscretions at MF Global that saw the firm transfer some $700 million of customer money to its own accounts (they also loaned $175 million in customer funds to their U.K. subsidiary). The CFTC agreed to accept $5 million.
The settlement brings to a conclusion an epic run of bad luck for the former New Jersey Governor. His bankrupting of MF Global in October 2011 came less than two years after he lost his re-election bid to Chris Christie (Corzine's entry into politics had only occurred 9 years before that, when his partners at Goldman Sachs ousted him as CEO when he lost a power struggle to co-CEO Henry Paulson.
With the exception of this account in the Wall Street Journal, all of the press about the settlement missed two key points that distinguish this settlement from most of its kind.
First, the settlement requires Corzine to pay the unprecedented $5 million fine out of his own pocket rather than from insurance. The Observer's research indicates that that penalty is all but unprecedented in a settlement of a civil action against a CEO of a financial service firm.
According to a highly placed source inside the CFTC with knowledge of past agency legal tussles, that condition "would have been unlikely to achieve had CFTC taken this to trial and won, which was itself doubtful." Furthermore, Corzine accepted a lifetime ban from CFTC markets, which according to the source, "a court is even less likely to grant at trial."
Corzine walked away from the Goldman fiasco with some $400 million so it's hard to feel too sorry for him. But after paying his part of a $132 million settlement funded by Corzine and other MF Global execs to customers who lost funds, plus spending well over a hundred million on his US Senate and gubernatorial runs, it can't be a ton of laughs to fork over another $5 million.
But the money is only the half of it.
The CFTC does not have the legal authority to pursue criminal charges on its own. The Observer has learned that the agency referred the case to the Department of Justice a few years ago, just as Senator Elizabeth Warren was pressuring the Obama Administration to stop allowing financial institutions to get away with settling cases rather than being prosecuted.
On May 14, 2013, Sen. Warren sent a letter to the Federal Reserve, to Attorney General Eric Holder, and the SEC. She asked, "Have you conducted any internal research or analysis on trade-offs to the public between settling an enforcement action without admission of guilt and going forward with litigation as necessary to obtain such admission and, if so, can you provide that analysis to my office?"
So it's all the more striking that the DOJ declined CFTC's request to prosecute Corzine, who had presided over nearly a billion dollars exiting client accounts and entering his firm's account. In other words, after years of Elizabeth Warren complaining that no bank CEOs went to jail amid the financial crisis, Obama's Justice Department refused to bring criminal charges against Jon Corzine, who was served up on a silver platter. This left the CFTC to cut the best deal it could, and it appears to have done so.
Some might conclude that the failure to prosecute, even amid intense pressure to scalp some fat-cat bankers who had ripped off little guys, had something to do with the party Corzine faithfully served. But perhaps there's a less cynical explanation. Maybe, after a decade plus of turning everything he touched to coal, Mr. Corzine was finally due for a break.