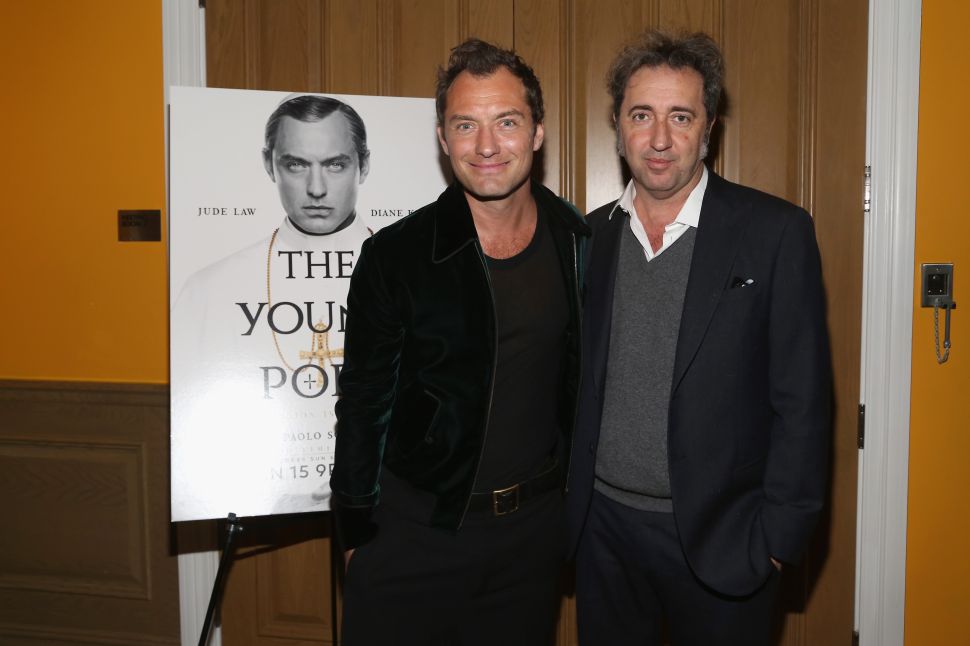 Monday night brought the arrival of a timely yet nostalgic tome, Washington's Farewell by editor-in-chief of The Daily Beast, John Avlon. The book is based on a look back on President George Washington's farewell address to his officers at the end of the American Revolution, and its pertinence in today's white-hot political climate. Avlon was, of course, on hand to host the party held at Fraunces Tavern in the Financial District, along with his wife Margaret Hoover, who also happens to be the great-granddaughter of President Herbert Hoover. Conspicuously absent were both Gayle King and Don Lemon who had originally signed on to host the party, but had been ironically called away to cover the political news thanks to the farewell address given by the soon-to-be-former President Barack Obama.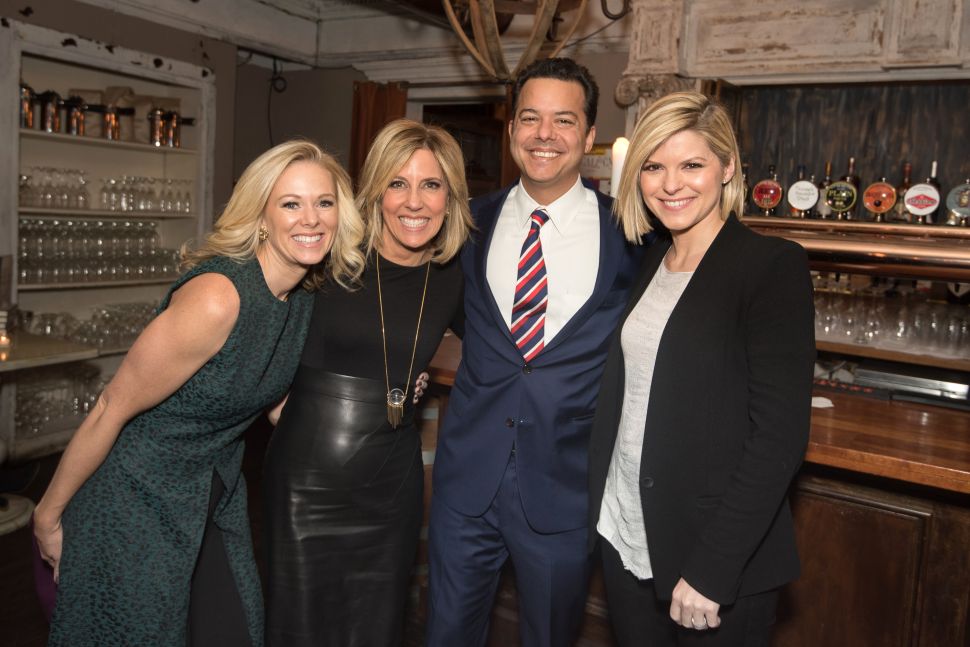 Jude Law sat to my left on Wednesday night at The Crosby Street Hotel screening room as he debuted his latest turn in The Young Pope, a perverse and poetic HBO mini-series set to debut on January 15. The crowd that included Mike Meyers, Martha Stewart, and Kathleen Turner, were given a sneak peek of the first two episodes that depict Law alongside Diane Keaton as the unexpected—sometimes nude and often cutthroat—Pontiff with a dark side. Following the screening, Cinema Society members found their way in the rain (that is to say, drove rather than walk the 10 minutes) to Café Medi on the Lower East Side. There, Jazmin Grimaldi and Toni Garrn worked the room as Law and the series' director, Paolo Sorrentino, the two sporting admittedly more frazzled locks, powowed in a corner banquette with Francesco and Alba Clemente. 
Finally, on Thursday evening, UNICEF and Louis Vuitton teamed up for a meeting of the minds starting at the brand's bi-level showroom high above 57th St & Fifth Avenue. Lisa Szarkowski, vice president of humanitarian emergencies and executive communications of UNICEF USA and Claudia Martinuzzi, a Louis Vuitton for UNICEF reporter and IP manager for internet enforcement at Louis Vuitton, participated in a talk on awareness of the Syrian conflict within the fashion community moderated by The Business of Fashion creator Imram Amed.
The group later joined fellow UNICEF supporters on the ground level of LVMH tower at the Louis Vuitton Fifth Avenue flagship store. Inside, partygoers shopped with a vengeance, snapping up handfuls of Nicholas Ghesquiere-designed it-bags with the promise of a healthy 2o17 tax write off. Looking on were a host committee that included super Instagrammer Patrick Janelle, Man Repeller founder Leandra Medine, and UNICEF Next Generation Chair Nell Diamond who had just returned from a visit to The White House three days earlier as the guest of longtime best pal and Michelle Obama-favored designer, Prabal Gurung. 
Shindigger is Observer's weekly party column, written by Zachary Weiss and published every Friday morning, recapping the best parties in New York City and beyond.