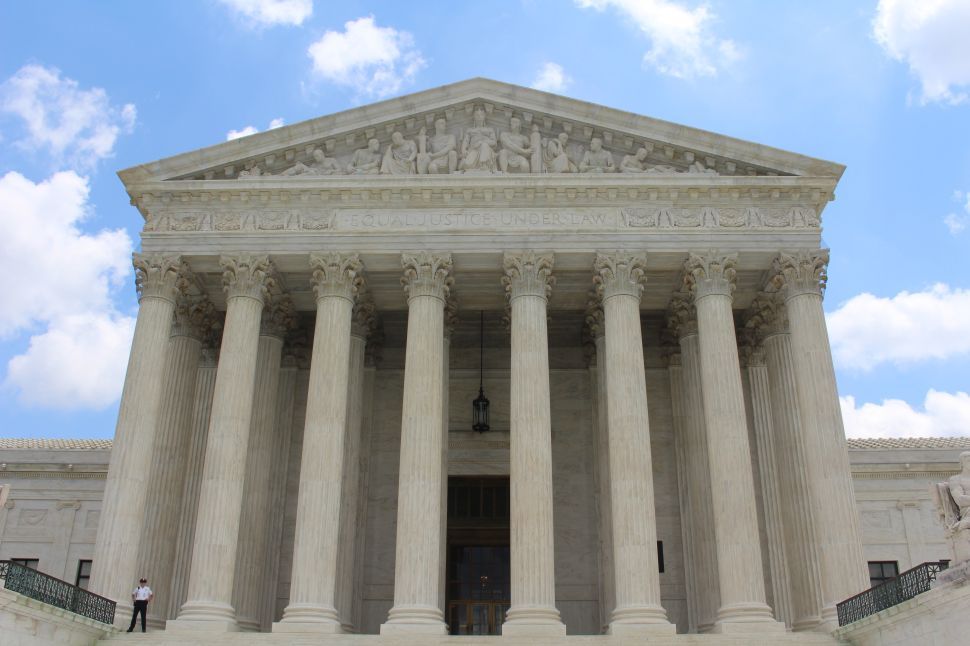 Some things are just not meant to be. With jury deliberations in the federal retrial of former Jefferies bond trader Jesse Litvak on 10 counts of securities fraud now entering their second week, a somewhat unexpected development, federal prosecutors may now be wondering whether that fateful old saying will soon apply to the conviction they originally won against Litvak back in 2014, but saw reversed on appeal in late 2015 by the Second Circuit Court of Appeals.
Late Friday afternoon, as the parties and a handful of spectators gathered in her courtroom in anticipation of a verdict, Chief Judge Janet Hall instead announced that the jury would be going home for the weekend before resuming deliberations on Monday morning. And while the significance of the jury not yet reaching a verdict after three full days of deliberations is far from clear, it is likely that Litvak and his defense team were more encouraged by the news, as it could be an indication that the jury is struggling to reach a unanimous decision on whether the government has met its heavy burden of proof on some or all of the fraud counts against Litvak. In a criminal case such as this one, the government's burden of proof is 'beyond a reasonable' doubt with respect to each element required to prove securities fraud. The 12-person jury must be unanimous in its decision whether or not to convict for each count.
And if timing is everything, Litvak's defense team may have come up with the savviest move of the trial by putting on their entire case in a mere three hours, ensuring that the long Martin Luther King weekend would prevent the jury from even beginning its deliberations in earnest for three full days following closing arguments and jury instructions on Friday, January 13th. After deliberations were then delayed an additional 24 hours following the shocking news of the MLK weekend death of one of two alternate jurors, and a car accident that injured a sitting juror, prosecutors may be wise to watch out for black cats as they make their way back and forth to the Richard C. Lee United States Courthouse from the adjacent Connecticut Financial Center building which houses the United States Attorney's Office for the District of Connecticut in New Haven. Calendar superstitions notwithstanding, no prosecutor is happy when a jury is still deliberating ten days after closing arguments.
A critical issue the jury may be wrestling with is whether lies Litvak told his customers about his purchase price on bonds those customers were seeking to buy from him were material to those customers' decisions to buy from him at the prices they bought. At the recently concluded retrial, Litvak's defense lawyers presented long-awaited expert testimony to show that Litvak's customers were sophisticated bond investors who use detailed fundamental and quantitative analysis to arrive at prices they are comfortable paying for bonds, so that regardless of what Litvak told them about prices he had paid in acquiring the same bonds, if his customers ultimately agreed to trade with him at the prices they did, it was because their own work suggested to them that such prices were good and agreeable to them. Such expert testimony was not permitted by Judge Hall at the original trial, a decision which Litvak successfully challenged on appeal.
Based on the evidence presented at retrial, there appears to be no disputing that Litvak's customers were fully aware of the prices they paid for the bonds they bought from him. He informed them of the exact prices he would be willing to sell bonds to them, and they agreed to pay those prices. It is the government's position however that Litvak unlawfully duped his customers into paying more than they needed to by lying to them about how much Litvak himself had paid to acquire the merchandise, as well as misleading them to believe he was in the process of negotiating to acquire the bonds from counter parties when in fact he had bought them into Jefferies' inventory earlier.
This central fact—that Litvak's customers were fully aware of, and agreeable with the exact prices at which they purchased bonds from him when they made the trades—may be giving the jury pause in reaching a unanimous view that Litvak's behavior was fraudulent beyond a reasonable doubt. And on the critical issue of materiality, the jury may be weighing the evidence that Litvak lied to customers about his own purchase prices against evidence that some of these customers themselves may have been less than truthful themselves in trying to get the best price they could from Litvak. Litvak's defense team presented evidence at trial that one customer told Litvak a bond they were discussing would need to be priced as low as $57 to achieve a 10 percent yield, in contrast to the customer's internal discussions inside his own firm showing the same bond would yield 10 percent at the higher price of $58.
It is also entirely possible however, that the jury is simply taking its time to methodically go through the evidence in order to reach a decision as to each of four required elements that must be proven for each of the 10 fraud counts Litvak is charged with. The jury must reach a unanimous decision as to each of the ten counts charged before the jury can come back with a verdict, or else inform the court if it cannot reach a unanimous vote on one or more of the counts. And with nearly that many days—10—having passed now since the trial portion of the proceedings concluded back on January 13, one thing is certain:  all parties involved are hopeful that a decision is reached soon, although only some will be happy with it.
Andrew D. Beresin is a practicing securities attorney, former hedge fund trader, and a senior consultant with UnderwoodFX. He represents Wall Street firms and individuals in compliance, enforcement defense, and regulatory advisory matters, and provides expert services on exchange-listed trading. Beresin is a former federal district court judicial clerk and a graduate of Harvard Law School.