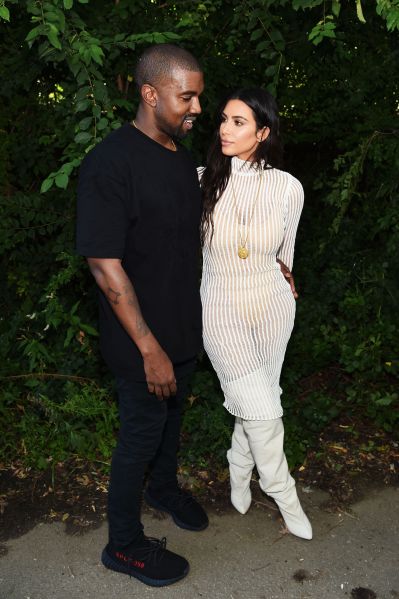 By all reports, Kanye West's Yeezy Season 4 show was a total disaster. The Roosevelt Island extravaganza was a very far trek from the other events of NYFW and Kanye forced his audience of editors and rappers to wait for hours in the hot sun. The models then began dropping like flies, due to the heat…and the poorly designed footwear.
However, it seems that the fiasco has done little to stop Kanye from pursuing a career as a fashion designer. Actually, it looks like it has convinced him to delve even deeper into the world of fashion. A source told Page Six that he is currently working on Yeezy Season 5, though it's unclear if it will be revealed at NYFW this coming February.
Though the rapper suffered a breakdown in November, he doesn't seem to be slowing down anytime soon. In fact, that anonymous tipster revealed that Kanye is "launching another apparel line." For those of you who have lost count, this would be Kanye's third fashion line (not including his range of Pablo merch).
The source remained mum about actual details of the forthcoming line, so we stepped in to fill in the blanks. We pored over everything Kanye related and figured out five potential themes for Kanye's next fashion venture. Are they all reasonable? No. But this is Kanye we're talking about, so anything is possible.
1. All Pastel Everything
The internet went into a tizzy when the rapper went platinum blonde this past December, but the internet really lost it when he dyed his 'do to resemble a unicorn. No one really ever expected Kanye to rock a yellow, tangerine and pink coif, but he pulled it off. Anyway, this colorful hairstyle could become his greatest source of inspiration, causing him to release the pastel clothing brand that we all need and want. This brand would probably look exactly like every season of Yeezy, but instead of being offered in various shades of nude, it would just be various shades of #millennialpink, baby blue and lavender.
2. Just Hoodies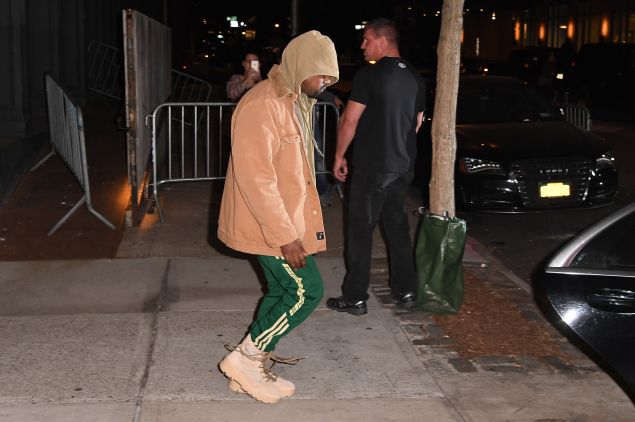 It's no secret that Kanye is a huge fan of hoodies. Velour? He's rocked that. Basic white? You bet. A very cool Vetements style with really long sleeves? Yes, he's worn that, too. Maybe this is his opportunity to roll out a veritable rainbow of hoodies, in pullover and zip-up styles, and charge $2,000 for each one.
3. Scooter Gear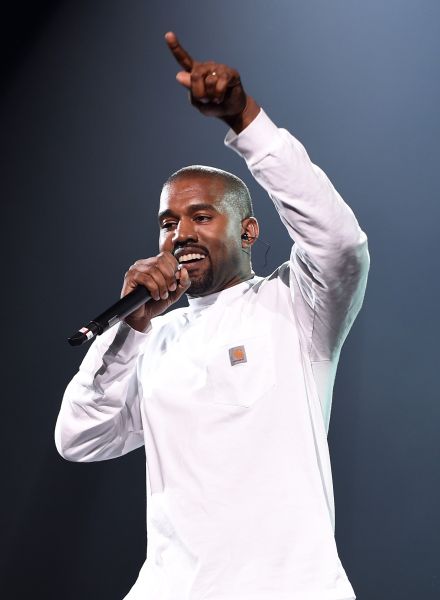 According to TMZ, Kanye recently dropped a casual $20,000 on scooters. He reportedly purchased 12 of them as Christmas gifts. We all know that riding scooters makes you look seriously uncool, so perhaps 'Ye wants to elevate that experience. He could make bodycon dresses that are stretchy enough for a proper scooting session and stilettos specifically made for getting you further in life…or just down the street.
4. More Merch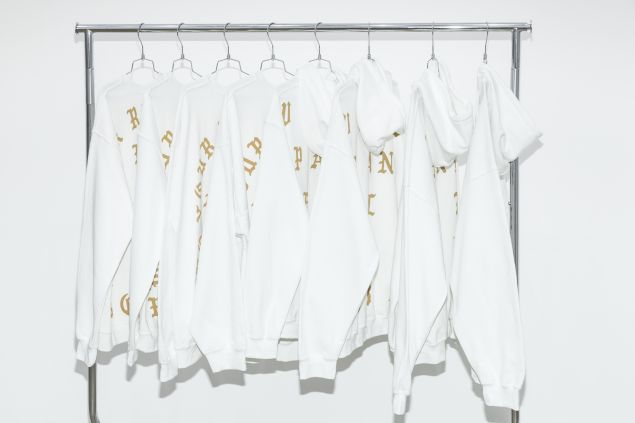 Some people are saying that merch is totally over for 2017. But we think the trend of not going to a concert and still wearing a t-shirt from said concert will continue on in the new year. Kanye has already cashed in on this concept, with a slew of 21 merch pop-ups across America, which drew thousands of shoppers and (obviously) sold out time after time. This might be Kanye's opportunity to expand this product category, perhaps making it more of a permanent merch collection, rather than a temporary one.
5. Presidential Gear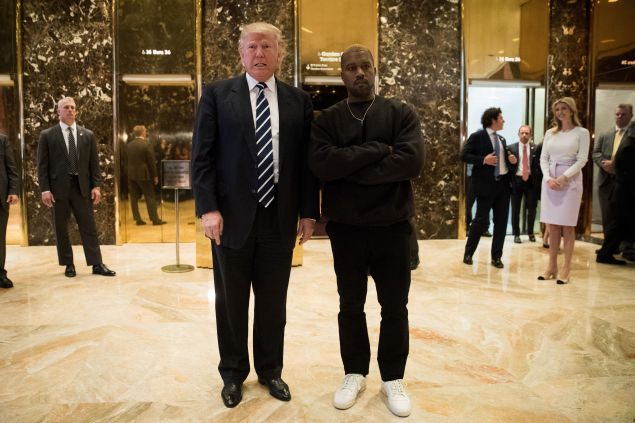 Remember back in November when Kanye met with President Elect Trump? They might have discussed the future of music, the future of this country…or the future of fashion. Just imagine if Trump appointed Kanye as Fashion Designer of State. This role would provide the rapper with an insider's view of the White House, and could help him get elected president in 2020. 'Ye would also be able to counsel Trump on his too-lengthy ties and perhaps even introduce him to the concept of streetwear.