Kate Middleton turns 35 today, but it's worth noting that she had a rather eventful 34th year. The year brought endless photo opportunities with her two children, a familial meeting with President Obama (unfortunately, only Prince George wore his pajamas) and a balloon-filled party where Princess Charlotte was toddling around.
It was all documented on the Kensington Palace Instagram, but wouldn't it be preferable to see her own personal photos? The world must know what kind of celebratory birthday shots she drinks and whether Prince George ever ditches his long socks for a more youthful look. While these aren't private photos, here are some of her best moments from 2016.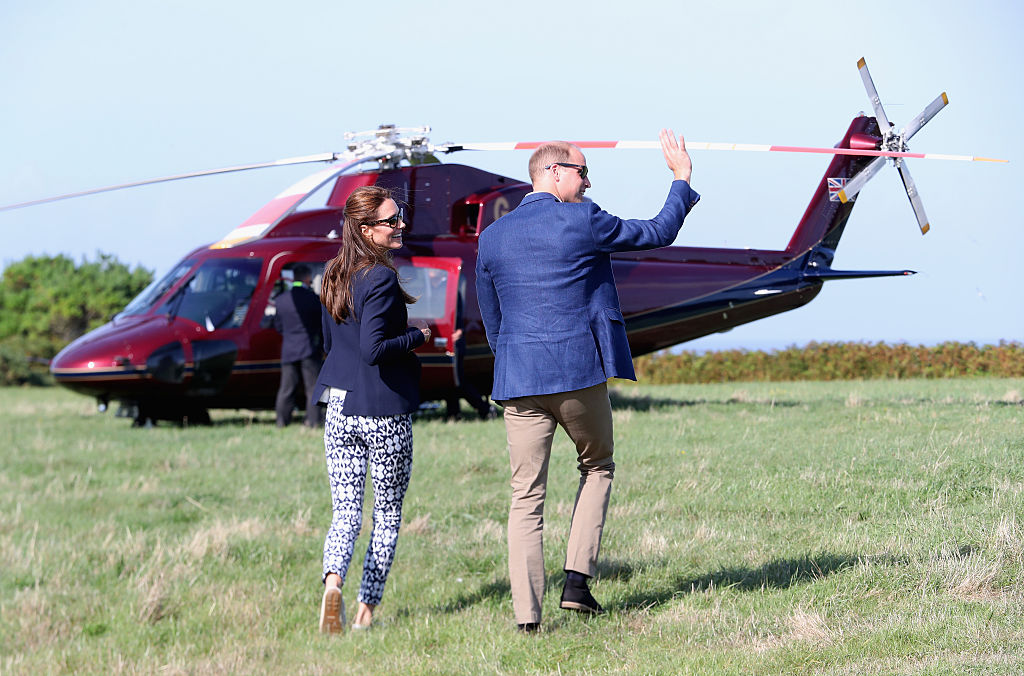 One of her most memorable moments last year was purchasing a helicopter for her husband as a casual Valentine's Day gift. Of course, it's always difficult to shop for the man who has everything, but a 'copter might be going a bit overboard. Especially since it made it difficult for every person in America to come up with a comparable gift for their significant other.
Another notable photograph was from her and Prince William's travels to India, where they re-created Princess Diana's iconic pose at the Taj Mahal. While she looked elegant, it wasn't a vacation. The Duchess also visited the less fortunate, who live in local slums and made sure to meet with local children.
But her most memorable moments happened when she was fighting for children's mental health. Throughout the year, Kate Middleton worked tirelessly to de-stigmatize mental illness, specifically focused on working with kids. Last January, the Duchess of Cambridge was editor for a day at Huffington Post UK. She wrote about the importance of children's mental health and edited personal stories from contributors.
Of course, now there's the promise of a new princess, in the form of TV star Meghan Markle. If she and Prince Harry do tie the knot, it will warrant a royal wedding of epic proportions. Perhaps the Duchess of Cambridge can channel sister Pippa Middleton and wear a white dress of her own to the party? Now, that would certainly make for a memorable 35.