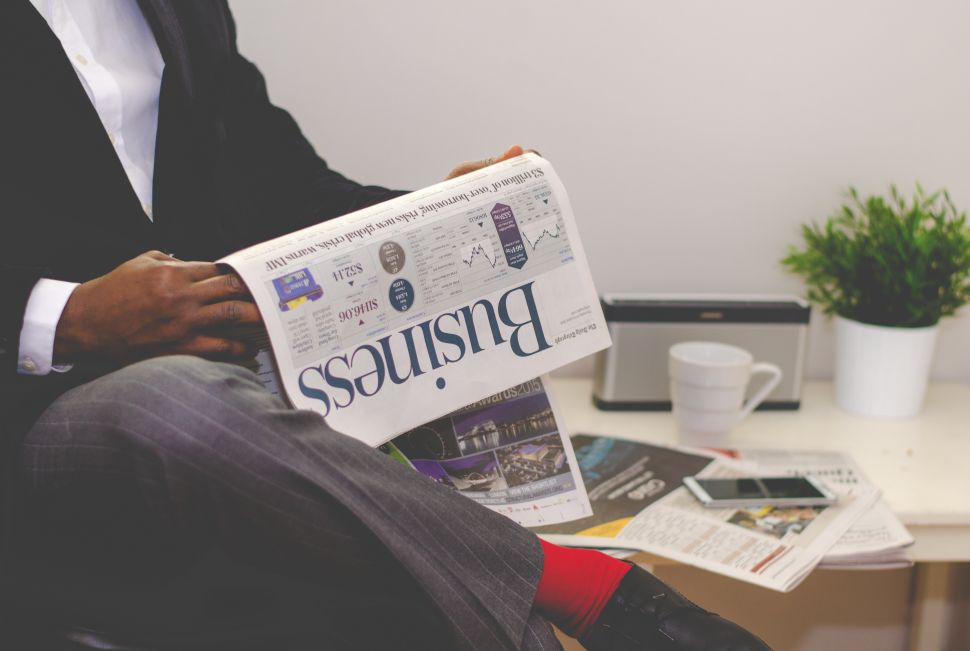 As we head into another year, many resolutions are career-based. If a new job is your key to moving ahead, there are lots of things you can do to get started.
If fact, these suggestions are things that all employees should do on a regular basis, whether they're looking for a new job or not. Let's face it: the company you love today could be taken over tomorrow. What happens when your corporate function is duplicated, and you're suddenly replaceable? Or you may not be looking for a job, but what if your boss is? When she leaves, will the new boss be as hospitable to your career growth? The best opportunities are usually presented to folks who are busy doing a great job somewhere else. If a recruiter called you tomorrow to tell you about a promotion to the company of your dreams, would you be ready?
Even if now is not the right time to make a move, there are five important actions you can take today, so you're prepared when the time is right.
Update Your Resume
Here's something that happens to recruiters on a regular basis: I uncover a candidate who is not only perfect for my client's opening, but is really interested in pursuing it. Nine times out of ten, however, I'll hear something like, "Well, I wasn't really looking for a new job but this one seems great. It'll take me some time to get my resume updated."
I've seen case after case where the delay in updating the resume causes the candidate to miss out on an opportunity. Or, in the rush to add in the latest company, promotion, or accomplishment, key details are omitted, hurting the candidate's prospects.
Everybody should keep their resume updated on a regular basis. Ideally, resumes should be tailored to specific job opportunities. Keeping your resume up-to-date makes that tailoring a lot easier.
Every time you change jobs or get promoted, you should change your resume to reflect that. If you get regular performance reviews, you should update your accomplishments just as regularly, adding things as necessary and removing others to conform to space requirements. Remember if you've been in the workforce five years or less, one page should be enough for a resume. You never exceed two pages. If you have a long work history, only provide significant detail on the last five-10 years of experience.
LinkedIn Profile
Just as important as updating your resume, your LinkedIn profile should also be current. In fact, it is far more likely that recruiters will see this profile before they see your resume, so it could be even more important in the long run.
First, make sure your profile picture is an accurate and professional representation of how you look today. The summary section, often omitted by many users, should be a reflection of not only who you are at this point in your career, but also where you hope to be in the future.
When updating accomplishments on your resume, you should add them here as well. Because you don't face the same space restriction as you do on paper, however, you can do far less trimming on your LinkedIn profile. Language skills, related training or coursework, publications, honors and awards—even selected personal information may all help you get noticed. I've seen runners, wine enthusiasts and Eagle Scouts all get interviews because they piqued the interest of hiring managers who shared their hobbies. I once conducted a search for a retail manager for a luxury piano manufacturer and used interest in the piano as a key screening factor on LinkedIn.
Activate Your Network
Networking gets a bad name because bad networkers never get in touch until they need something. You should establish as broad a professional network as you can reasonably maintain. This is definitely a two-way street. Good networkers offer assistance at least as often as they ask for it, and are ready to make introductions to help others expand their networks as well.
At a minimum, keep in touch with former classmates, colleagues, supervisors and acquaintances. When you collect business cards in the course of your activities, add those folks to your LinkedIn connections or phone contacts so that you can reach out when necessary. 
Prepare Your References
This is another pet peeve of every recruiter. You identify a well-qualified candidate and shepherd him through the interview process. Both client and candidate are in love. The final step before an offer is extended is to do reference checks, but when asked about it, the candidate replies, "References? What references?"
At an absolute minimum, you will need three good professional references who can speak to your qualifications and accomplishments. Ideally, three supervisors would be best, but more and more companies also like to talk to people at your level, as well as people who have reported to you. You may want to have six or more prospective references in the wings, using only the ones who would be most suitable for a particular opportunity.
If you have a short job history, finding three supervisors who can serve as references can be difficult. In most cases, you don't want to alert your current employer that you're looking elsewhere so you can't use your current boss. It might put you in an awkward position to even use former supervisors within the same firm—all of which is another reason to keep your network activated. I've seen younger candidates successfully use supervisors from part time or summer jobs, college professors, or even coaches when other supervisors weren't viable options.
In any case, you should always notify the people who you plan to use as references to get their approval and to ascertain what kinds of things they'll say about you. I've done plenty of checks where candidates offered references who provide lukewarm reviews at best. I once had a middle-management candidate who provided the CEOs of three previous employers. On paper that looked very impressive. On conducting the checks, however, one of the men had retired and couldn't remember my candidate—in fact, he barely remembered working at the company himself. Another had only fleeting interactions with my candidate, and couldn't offer enough detail to be helpful. Choosing bad references can reflect poorly on your own judgment.
Understand Your Current Contract
If you are currently employed, you owe certain things to your employer and your company owes certain things to you—whether or not you have a formal employment contract.
For instance, what is the company's vacation policy? Do you get a certain number of days per year that vest on January 1, or do you accrue days as the year progresses? This is important during a job search because you may need to take personal or vacation days to go on interviews. Also, if you accept a new job you'll probably get very few days at first. If you plan on taking time off, you'll probably need to do so before you leave your current position.
You should also understand how and when bonuses are paid out at your current employer. If bonuses are earned based on calendar year performance, and paid out to employees who are on the job as of a certain date, you want to make sure that you are there to collect what you've earned. Some companies will offer signing bonuses to compensate for bonuses that new employees forgo at their previous companies, but you should understand the policy at both firms upfront.
Finally, do you have a non-compete agreement with your current firm that restricts your ability to take a job in the same industry or within certain geography? New employees often sign these in some human resources rep's office on their first day, and never think of them again—until they contemplate leaving. If you've signed one, you should review it to understand exactly what it requires of you. Sometimes these agreements are overly broad and I've had client companies' lawyers dispute them on behalf of prospective new hires, but you can't make a move until you understand your restrictions under any agreement. If your new company wants you to give two week's notice and then start, but your existing company prevents you from taking a new job in the same industry for six months, you've got some negotiating to do.
If your New Year's resolutions include looking for a new job, you'll want to take these steps right away. You never know when the next great opportunity will present itself. Even if you're not in the market for a new position today, taking steps to prepare can help you land that opportunity with the time is right.
Keith Liscio is the president of Patrickson-Hirsch Associates, an executive search firm specializing in the placement of marketing executives at consumer-focused organizations.