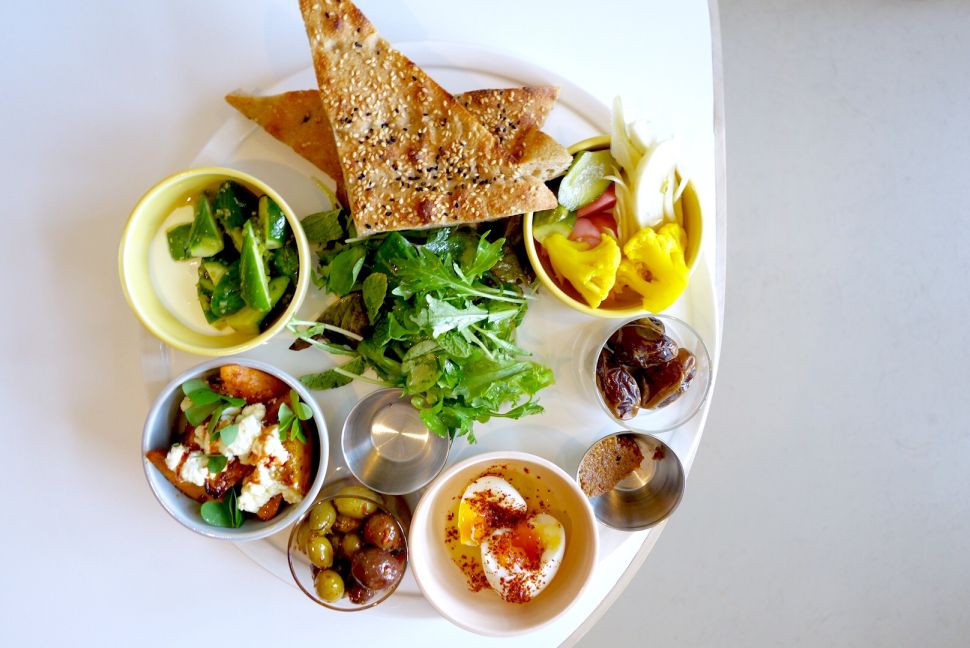 Los Angeles has been solidifying its status as the best food city in the United States, but one thing it doesn't have is an abundance of modern Middle Eastern food. There's nothing in L.A. like James Beard Award-winning chef Michael Solomonov's phenomenal Zahav/Dizengoff Israeli-cuisine empire in Philadelphia and New York. Even New Orleans, where James Beard Award-winning chef Alon Shaya's Shaya is a sensation, is ahead of L.A. in terms of forward-looking Israeli food.
But give L.A. a little time: It might eventually triumph here too.
Kismet, which just opened on Hollywood Boulevard at the edge of Los Feliz and East Hollywood, is the Middle Eastern restaurant from former Brooklyn chefs Sara Kramer and Sarah Hymanson (who worked together at Glasserie). The duo, who also operate falafel counter Madcapra in downtown L.A.'s Grand Central Market, have teamed up with Jon Shook and Vinny Dotolo (Animal, Son of a Gun, Jon & Vinny's, Trois Mec, Petit Trois, Trois Familia) on this all-day affair that bursts with Israeli influences and a lot more.
There are za'atar squash tarts, fruit scones, shakshuka and boldly flavored freekeh polenta with lamb, green chiles, greens and a poached egg during the day. The "Turkish-ish" breakfast is a bright and generous assortment of small plates that was headlined by squash with feta alongside marinated cucumbers with labneh on the day we visited. The breakfast's herbaceous salad, soft-boiled egg, olives, dates, pickles and bread all contributed to a delightful balanced meal.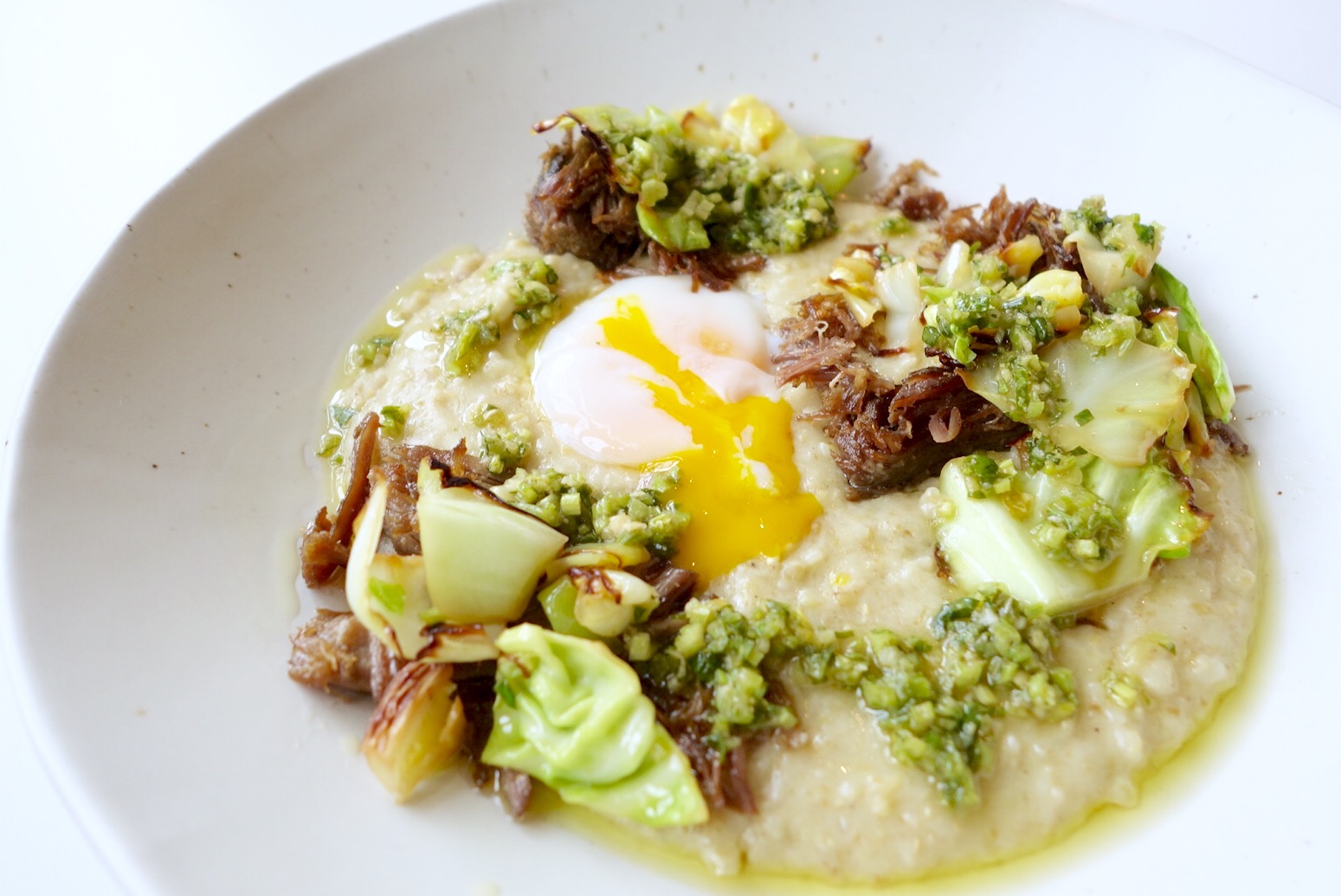 The dinner menu includes roasted radicchio, a shaved kohlrabi salad, grilled squid, lamb belly and a large-format rabbit-for-two feast. Or come by between 3 p.m. and 5 p.m. to enjoy $5 beers and $10 glasses of wine while you snack on harissa olives and savory pies with lemony chicken and pine nuts.
Kramer and Hymanson are a little ahead of what's about to become a full-on culinary trend in Los Angeles. The forthcoming Freehand hotel, slated to open by early March in downtown L.A., will include The Exchange, where chef Alex Chang will explore "the multicultural flavors of urban L.A. through an Israeli lens." (Portland chef Jenn Louis had previously been announced as the chef of the Freehand's Israeli restaurant, but she is no longer involved.) The restaurant is a collaboration with Miami cocktail/hospitality powerhouse Bar Lab, which will also operate the new Freehand's highly anticipated Broken Shaker rooftop bar.
Chef Jessica Koslow, whose beloved ricotta toast at Sqirl in East Hollywood is one of the most Instagrammed dishes in L.A. history, is working to open a much larger restaurant in West L.A. Expect her to go big with Middle Eastern flavors and showcase a wide range of Jewish food. Chef Ori Menashe of Bestia has long had plans to deepen his dominance of downtown L.A.'s Arts District with a Middle Eastern restaurant that should have an abundance of Israeli influences. In the meantime, as fate would have it, the newest vendors at the Smorgasburg Sunday food market include Hummus Yummy. That's a food truck whose catchphrase is "the beast from the Middle East." It wouldn't be a proper L.A. food trend without a food truck getting involved.