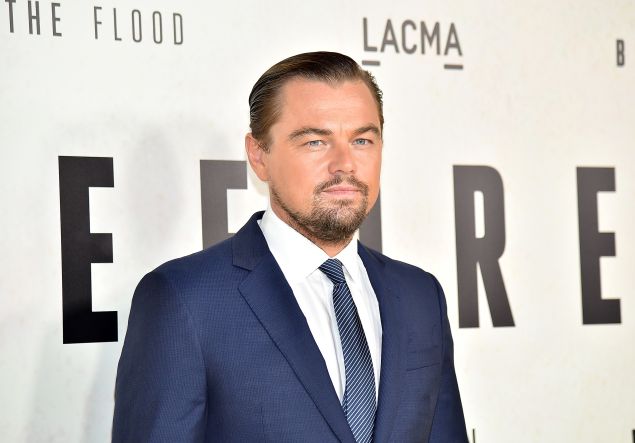 Leonardo DiCaprio expanded his art collection, picking up a $125,000 Ed Ruscha print this weekend, amid $37 million worth of art sales at a charity event in Beverly Hills, according to a report from Artnet News.
The Haiti Rising benefit was put together by none other than Sean Penn. (The door prize was "not having to endure the pain and human misery of a three-hour plane ride with Sean Penn," and, thankfully, there were enough for everyone.)
Haiti has long been a cause célèbre for the actor, who founded the charity J/P Haitian Relief Organization—which received the proceeds of the auction this weekend—after the 2010 earthquake devastated the island nation. Last fall, Hurricane Matthew killed an estimated 1,000 people in Haiti.
Bill Maher and Nick Jonas moderated the evening, according to Artnet, and a slew of other stars showed up for occasion, according to InStyle.
DiCaprio is a major collector of Ruscha's work; his collection also includes works by Jean-Michel Basquiat and Frank Stella.