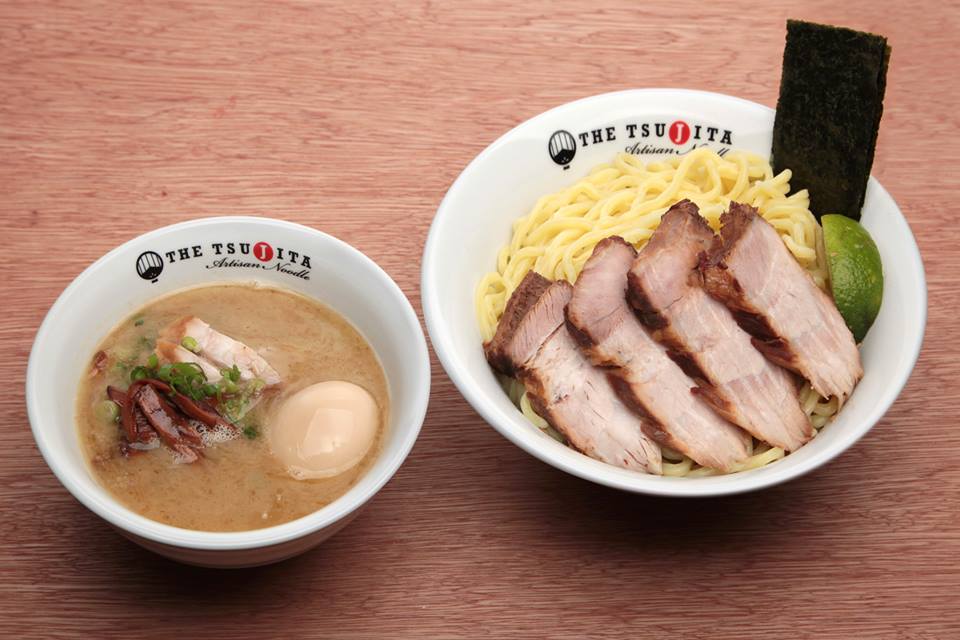 The year is just getting started, but a few trends that will be a big part of L.A. dining in 2017 are starting to take shape. Here are three things we're excited about:
Glendale Is the New Hotness
Mega-developer Rick Caruso won't be denied. His Americana at Brand shopping/dining complex in Glendale recently added an outpost of the best ramen shop in town, The Tsujita, to an arsenal that already includes recently expanded, best-in-class soup-dumpling slinger Din Tai Fung, Katsuya and Michael Mina's Bourbon Steak. Across the street is where you'll find a new Shake Shack, Mainland Poke, Philz Coffee and—soon enough—Eggslut.
Keep walking up Brand Boulevard and you'll see Lao Sze Chuan, In-N-Out Burger (making this the easiest way ever to try In-N-Out and Shake Shack on the same day) and the forthcoming Asian-pastry paradise 85°C Bakery Cafe and The Halal Guys. Insanely popular Cuban bakery Porto's is on Brand Boulevard, too.
Many of these spots are known for attracting huge crowds of people who are down with enduring a long wait to eat. The fact that all of these are within walking distance of one another is astounding. This is a street built around a goddamn mall, but it's also the most compelling restaurant row in Los Angeles.
The NYC Scenesters Are Descending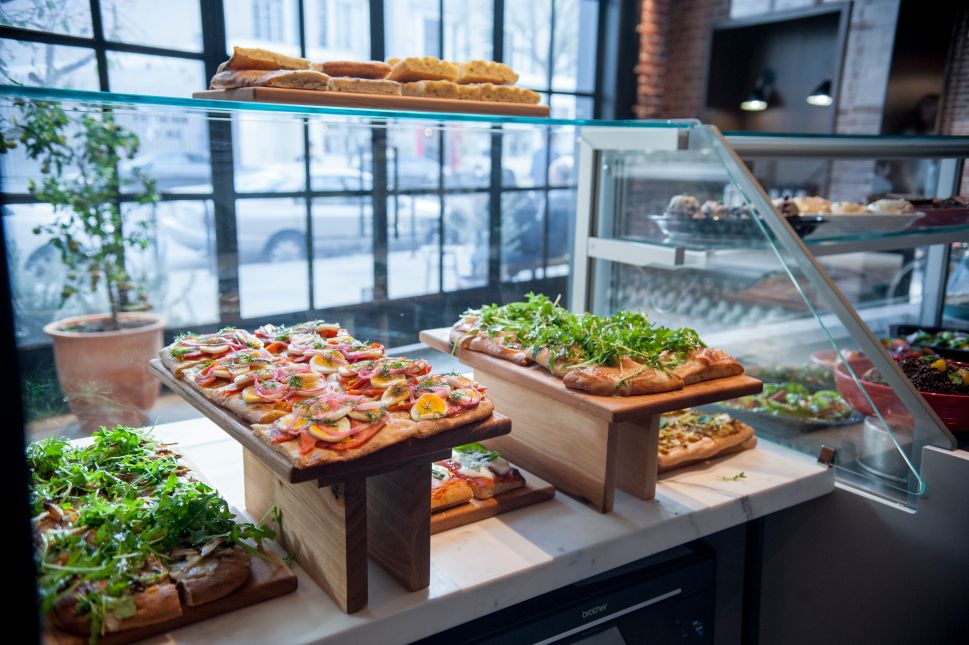 The new André Saraiva bar in Silver Lake opens at 7 p.m. with no doorman, has friendly staff and serves duck confit crepes. Remind me how New York is better than L.A. again?
The Friend, a colorful lounge where you can see some of Saraiva's art on the walls, is where you can sit on a comfortable banquette, enjoy William Cutting's creative cocktails and eat bar food from chef Eric Greenspan (who's opening the adjacent Maré restaurant). Sounds like a pretty viable and neighborhood-friendly business compared to Le Baron, the Saraiva club that came and went in New York's Chinatown.
Saraiva isn't the only New York downtown scene-maker who's got a new L.A. spot. Matt Kliegman, Carlos Quirarte and Melia Marden of The Smile have opened Di Alba in downtown L.A.'s Arts District. It's a casual-chic cafe where chef Nina Clemente (formerly of The Standard in New York) is making focaccia (including a gluten-free option) with toppings like burrata, smoked salmon, prosciutto di parma and brussels sprouts.
Good Chinese Food Isn't Just About the San Gabriel Valley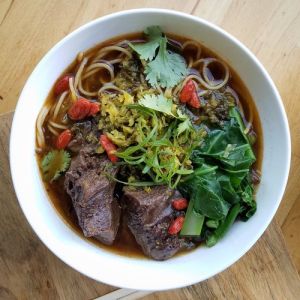 Allen Wong and Ivy Wei's Fat Dragon is serving up MSG-free, healthier but still delicious versions of orange chicken, honey walnut shrimp and fried rice with Chinese sausage and Chinese bacon, along with a deep selection of teas in Silver Lake. Your freshly made fortune cookie might have a quote from Tupac or Drake inside. Gloria Shi's Ixlb Dimsum Eats has nicely spicy shrimp wontons and generous bowls of minced pork over rice in Hollywood. And Little Fatty chef David Kuo (who trained under Jean-Georges Vongerichten and Wolfgang Puck) has added to the Westside's Chinese-food options with Taiwanese comfort like pork chops and beef noodle soup in Mar Vista. Kuo's XO fatty noodles are umami AF.